Last week Wyclef Jean released his new single, "Divine Sorrow." He collaborated on the song with famed electronic music DJ and producer Avicii. Proceeds from the single will benefit the Global Fund to fight AIDS, Tuberculosis and Malaria and will help finance grants that provide HIV prevention, testing, counseling, treatment, and care services.
In fact, "Divine Sorrow" is part of the Share the Sound of an AIDS Free Generation campaign that was created by Coca-Cola in partnership with (RED) -- the AIDS organization founded by Bono and Bobby Shriver. As part of the initiative, a multitude of artists like Bono, OneRepublic, Deadmau5, Aloe Blacc, Wyclef Jean and Avicii are offering special experiences (like backstage visits) or lending their voices with unreleased songs to inspire people to take action. And for Jean, encouraging people to take action has always been part of his DNA. "My dad passed away years ago, but one thing he told me that continues to stick is, 'your birth date is set, your death date is set. The only thing that matters is what you do for people in the space in the middle," says Jean. "That is my philosophy on how I move on life."
Wyclef Jean talked about "Divine Sorrow," Bono, the Fugees and lessons learned from his past. Read the entire interview at Parade.com.
Wyclef Jean (Photo used with permission.)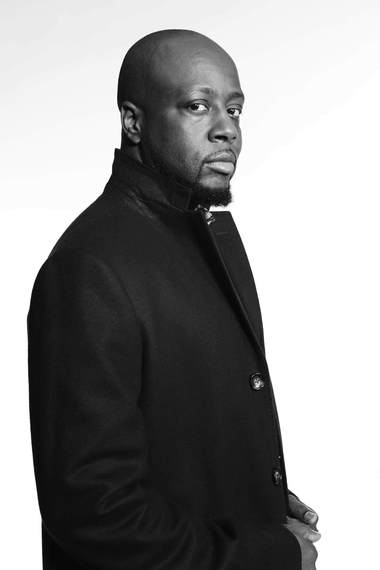 To learn more about the experiences that Share the Sound of an AIDS Free Generation is offering (which includes a backstage visit with Bono, a meeting with Magic Johnson at an NBA All-Star Game and going on stage with Queen and Adam Lambert), go to www.omaze.com/experiences/coca-cola-red? And to download "Divine Sorrow" and the other songs visit, www.iTunes.com/REDSound.