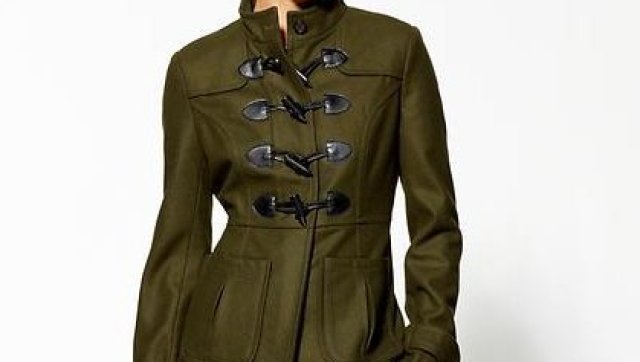 Certain life transitions have the power to wreak havoc on our wallets and wardrobes simultaneously. The three life changes that seem to hit us hardest are geographic, career, and relationship related.
Following my recent relocation to the Midwest, I found myself thumbing through my well-edited wardrobe, but now nothing felt right... nothing felt like "me." Aside from my zip code, what had changed? My style.
While I do not own any cable sweaters, twinsets, or critter-adorned polo shirts, I saw my clothes in a new light and they seemed, well, preppy. Preppy is not an adjective I would use to describe myself and did not align with my lifestyle, but that was the message my clothes conveyed. I realized my wardrobe was lacking versatility and wearability. I needed more pieces that weren't solely for "work," "going out" or "lounging," because my day is typically filled with an unexpected combination of professional and personal events -- and life doesn't always allow for a costume change.
Knowing where and how to start this transformation is half the battle. Several months ago I began the closet purging process and either donated or consigned everything I was not wearing, which then allowed me to start shopping for additions to my pared down wardrobe. I sought inconspicuous pieces that would withstand the changing trends, and my shifting style. I budgeted for fast-fashion knockoff trend pieces, and invested in sleek separates -- focusing on classic cuts and colors. I indulged my evolving style and even took a few personal fashion risks: I purchased a leather jacket, which I began to wear without subconsciously feeling like a Rihanna-imposter or biker gang reject. Now I pair it with everything from $5 leggings to a romantic lace dress. Recognizing my wardrobe's shortcomings led to more calculated purchases; the jacket immediately allowed me to bridge some of the gaps in my closet. I also swapped out my conservative black quilted handbag for a dark purple studded leather cross body bag. These long overdue style modifications had dramatic effects on my shopping habits and self-image.
Now there are some new names intermingling in my closet with the tried-and-true Theory blazers and Milly dresses, contemporary brands like Helmut Lang, Maje, All Saints, and Rag & Bone. I no longer have one-dimensional clothes, and I dress with a renewed sense of confidence. I was previously unaware of the influence my address had on my style, but now I welcome more change -- whether in my accent, sports teams, or wardrobe.