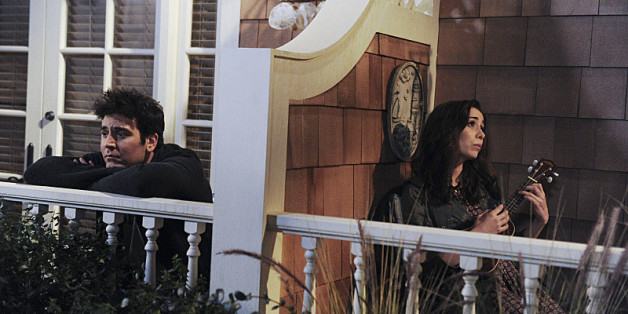 "How Your Mother Met Me" was one of the strongest, most beautiful episodes of "How I Met Your Mother" in years. Whatever doubts fans had about Cristin Milioti can be cast aside after watching her performance -- one show creator Craig Thomas thought could win her a guest Emmy. I don't disagree.
The 200th episode, told entirely from the Mother's point of view, opened in September 2005, the night Marshall and Lily got engaged, and the night Ted met Robin. We followed a redhead from the gang's West side MacLaren's to a different MacLaren's where the Mother was celebrating her 21st birthday.
Cue new opening credits, featuring the Mother, the redhead and Andrew Rannells' demon-eyed character, Darren. If you're anything like me, you made a literal gasping noise at this sequence.
Back at the Mother's birthday, she got a terrible phone call, revealing her boyfriend Max died. We never found out why, but as the episode progresses, the writers reveal that the Mother thought Max was her one true love, and she thought she would never meet anyone who could make her feel that way again. After his death she closed herself to the idea of dating and love.
As HitFix's David Fienberg put it, "Message of tonight's #HIMYM: Life gives you one great love. After that, wait 10 years and settle."
After we learned this, I found it impossible not to side with the Mother. She had that one amazing love and gets stuck with Ted, who spent 10 years falling in and out of like/ lust/ love as often as he bought milk? Oof.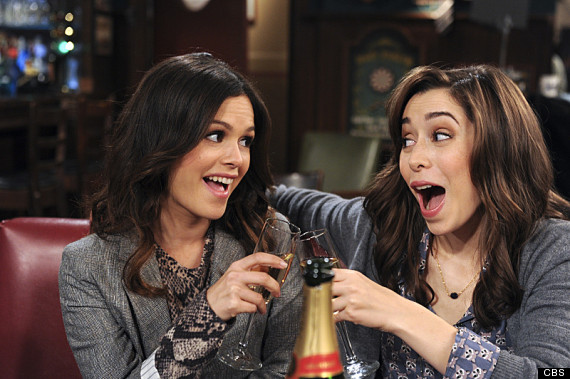 "How Your Mother Met Me" is chock full of Easter eggs: Mitch a.k.a. "The Naked Man" was her orchestra teacher at camp, and she's the one out of three in which "The Naked Man" does not work. She has a calligraphy set and a Renaissance -- pronounced a la Ted -- fair chain mail corset. Rachel Bilson's character Cindy kissed the Mother before beginning to date women, and The Mother dates Louis, who was in MacLaren's the night Barney and Ted renamed it Puzzles, for two years.
The episode is 20-something minutes of pure delight for "HIMYM" fans with encyclopedic knowledge of the gang's universe.
Flash forward to present day, wedding weekend in Farhampton. Louis proposed to the Mother that weekend, and after consulting with Max up above, she said no. But, she decided to move on and let love into her life anyway. This is where Ted will come in.
The episode ends with a stunning rendition of "La Vie En Rose," played by Cristin Milioti on the ukelele. (You can buy it on iTunes.) Ted heard it on the patio and said, "Kids, I must have heard your mom's rendition of "La Vie En Rose" a million times over the years, every night when she tucked you in for instance. But that performance, that first night I ever heard her sing, that one will always be my favorite." Feel the tears, "HIMYM fans."
"How Your Mother Met Me" was heartbreaking, in a way that echoes David Fienberg's initial thoughts. How can Ted and the Mother's relationship top what she had with Max, a man we never even met? I don't envy the "HIMYM" writers who have to make us root for them, even when we ask: "Could she do better?"
What did you think about "How Your Mother Met Me"? Sound off in the comments.
"How I Met Your Mother" airs Mondays, 8 p.m. EST on CBS.
See more photos from the 200th episode...
PHOTO GALLERY
"How I Met Your Mother" 200th Episode