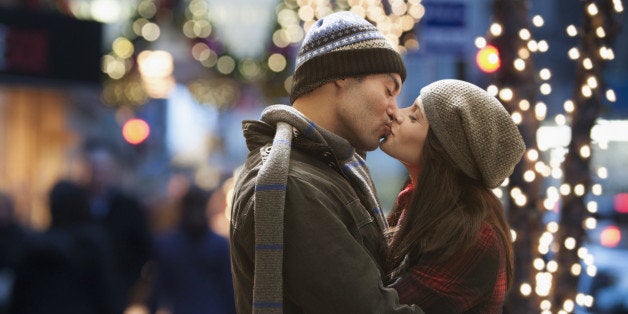 TO: Rachel (in New York)
FROM: Jess (in Beijing)
SUBJECT: One Night in Wonderland
March 4, 11:05 PM
Rachel! What are you talking about? If you don't get into your Sorbonne program, you're stuck in your New York life forever? Come on!
Don't rest all of your life expectations on one outcome. I flew to Beijing without knowing a thing about what to expect or what to bring. Granted, I also had to live without deodorant and the correct prescription of contact lenses for two months, but I survived. And so will you! Even if you don't get into your program, there will always be other ways to get to Paris and other ways to change your life.
I'm learning that we can't predict anything.
In my effort to do more things that challenge me, I've asked for a few writing assignments from our company's cooler, hipper magazine, which is aimed at twenty-somethings. One of the perks about writing for a publication is that you get to do things you've always wanted to do but would never have the nerve to otherwise by declaring, "It's for my job, so I am completely justified in interviewing extremely handsome men/backpacking alone through Thailand/asking a jilted wife about her ex-husband's new wife."
Under the guise of writing an article, I ended up at a speed-dating event in Beijing, clutching a notecard and trying to come up with my answer to the question: What's your deal breaker? The organizers insisted we all write this down and that way, we can use it in case conversation falls flat with any of the 10 dates we'd meet that night.
As soon as I walked in, I knew it was a mistake, which was totally confirmed when I sat down with my first candidate. His name was Andrew, and he was an American who is 26. He was almost cute, and he had a deep voice... for a woman. This canceled out any cuteness whatsoever.
He said that all he does is study Chinese and lead a monk's life and he did not laugh at any of my jokes about how it seems weird for a celibate monk to speed-date. I asked him what his deal breaker was.
"People who don't take life seriously enough. People who make a joke out of everything."
I looked down at my own notecard, on which I had scrawled, "Deal breaker: People who take life too seriously. And mouth breathers."
Every other date seemed to have a similar trajectory.
Until finally, a toothy-grinned man with green eyes and floppy black hair threw himself down on the chair in front of me, buried his face into his arm before looking up at me from the table and declaring that he just had to tell me about all the crazies he'd just met. He read my name tag and said, "Pan Jessi. Come with me. I need a pint, but beware that once I have had a few, my gentlemanly British manners will disappear. I'll become crude and I'll look like a fat red baby."
George. Before I could reply to his proposition, George whispered that we should ditch the speed-dating event to get "the spiciest chicken wings you didn't know had been missing from your life." I struggled to find my jacket and he grabbed my hand and said, "Hurry! It's going to shut soon and if I don't get chicken wings out of this abysmal night, I'm going to blame you." I followed him because he was charming and I had nothing to lose.
He coaxed me down an alleyway before pulling me into what is best described as a cave that serves food. The hidden diner was loud and crowded, packed with tattooed Chinese punks. The walls were scrawled with colorful graffiti, and waitresses were running around delivering batches of hot chicken wings on skewers.
The conversation flew off our tongues. We got into a heated debate about what kind of English accent I would have if I were from the United Kingdom, in which he passionately argued that if I were English, I would definitely be too high-class, and also too lovely, to sound like Lily Allen.
I'm a huge sucker for any man who can successfully pull off using the word "lovely" without talking about a garden party. And he did. (No American man can do this. It's pretty much limited to English men.)
When we parted ways after dinner, he put me into a cab and said, "Before anything happens, I want to be clear about something. You do know I'm not Hugh Grant, right?"
He's been the leading man in my life ever since, but there's one problem. I'm not entirely sure if I'm entirely attracted to him or not...
Either way, though, I'm in deep.
P.S. He calls me Jessi Trousers. And when we're arguing, he calls me, "Jessica the Bestica." And when he gets drunk, he calls me Jessibelle.
P.P.S. Oh, maybe I do love him so much.
Jessica and Rachel's book, GRADUATES IN WONDERLAND, is an epistolary memoir about their postcollege adventures living in New York, Beijing, Paris and Melbourne. Jennifer Weiner named it one of her Top Ten Beach Reads of this summer. It's out now.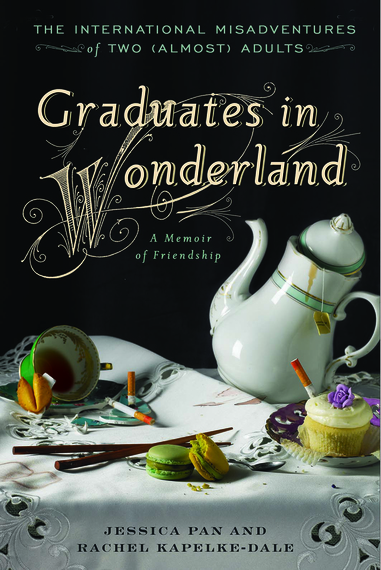 Reprinted by arrangement with Gotham Books, a member of Penguin Group (USA) LLC, A Penguin Random House Company. Copyright © Jessica Pan and Rachel Kapelke-Dale, 2014.