Co-authored with Brian Weinstein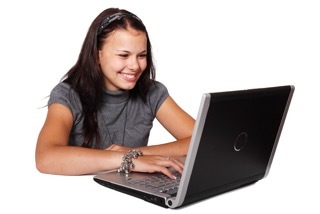 Job seekers may cheer a strong employment report on Friday, but they need to look beyond the data to their own networks, to find a job. Economic data might show where jobs exist, but it's the time-honored tradition of networking that opens the door. For years, the term "networking" has conjured images of exclusive golf courses and invitation-only parties with hefty admission fees. It meant that those with the right connections got the keys to the executive washroom, while others were left outside.
But if that's what you picture, it's time to reboot your imagination. New networks are beginning to redefine the way we make connections, opening doors to wider groups of people. Their approach offers the potential to level the playing field for millions of smart, ambitious young people who don't have the right calling card to gain admission to traditional networks.
To explore the difference, let's compare a new network--LinkedIn--with an old one--the Harvard Club of New York.

Number of members
Harvard Club of New York: 11,510
LinkedIn: 332 million

Membership requirements
Harvard Club of New York: must be affiliated with Harvard
LinkedIn: open to all
Cost
Harvard Club of New York: up to $1,800 per year
LinkedIn: free

Who benefits
Harvard Club of New York: Harvard alums
LinkedIn: Anyone and everyone

At LinkedIn anybody can join, provided they have access to a computer and the gumption to sign up. This means that any enterprising community college graduate can look at a CEO's profile, identify common ground, connect with that person, and build a relationship that could lead to a job. The Harvard Club, on the other hand, enables Harvard alums to help other Harvard alums.
New networks are free or very low cost, making them accessible, even for people just starting their careers. Many are small start-ups but there are online networks for almost everyone, from entrepreneurs to artists, healthcare professionals and small business owners. (Try Googling "social network" and the career field of your choice to see the options.) On the other hand, many professional associations require exorbitant dues, priced with the expectation that an employer will cover the cost. Job seekers and the self- employed are on their own.
Traditional networks often wind up excluding the people who need them most. You can't play golf with your boss at the country club if you don't own a shirt with the right kind of collar. And the club's membership committee won't approve your application unless you already are connected to its members. Joining to form your network isn't an option.
To be clear, elite networks will continue to play a role in business. People will always value opportunities to connect with peers in similar jobs and from similar backgrounds. Personal connections begun in members-only clubs will continue to benefit the careers of members, only.
But new organizations that are redefining networks have created an entirely different model--open communities rather than private clubs. Think of Meet Ups or Khan Academy, where anyone can go to explore their passions, strengthen their skills and find like-minded colleagues. The connections that grow out of these kinds of networks can nurture the dreams of everyone who chooses to participate.
These more open, diverse and free-wheeling networks aren't yet the new normal, but as millennials come of age in the workplace, and bring with them a desire to challenge old rules, they may well become just that. If they do, it will usher in an era of new opportunities for low-income young people, new immigrants, and people of color who have the talent, ambition and grit to become our greatest leaders. If only we let them through the door.
Brian Weinstein is the Head of the Corporate Finance group at Creative Artists Agency (CAA), the world's leading entertainment and sports agency, with offices in Los Angeles, New York, London, Nashville, and Beijing. In addition to his corporate background, Weinstein is the founder and Chairman Emeritus of The Opportunity Network.
Jessica Pliska is Founder and CEO of The Opportunity Network, a non-profit that invests in low-income high school students to ensure their college and career success. Under Jessica's leadership, The Opportunity Network has grown from a pilot serving one school and 10 students to a highly regarded education player, serving 1,000 students, recruited from 100 schools.