Cold weather calls for creativity.
When it's cold, hallways become bowling alleys, inside voices become outside voices, rolling a strike on the carpet becomes almost as good as scampering through a sprinkler in the yard.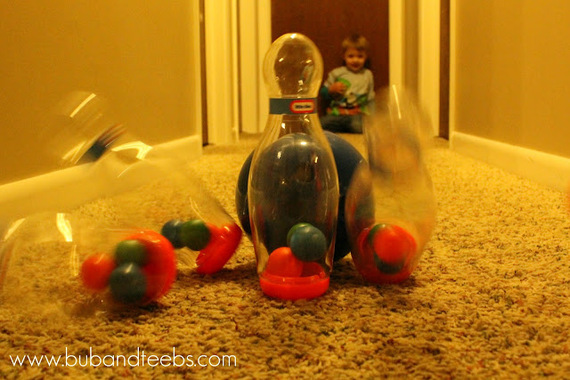 Laundry baskets become race cars. And when it's cold, those big brother Bub hands wrapping around the chunky middle of Teebs' tummy to hold on tight for a ride warm every part of me.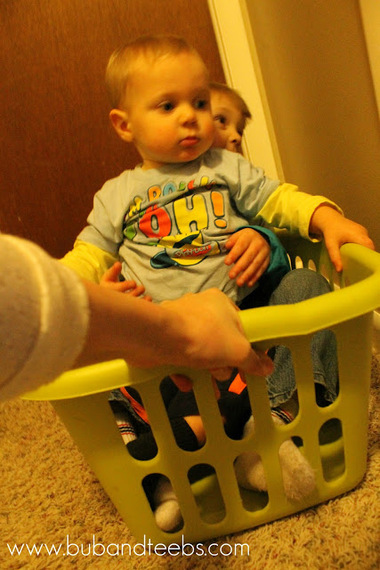 As it turns out, when it's cold, we don't even really notice.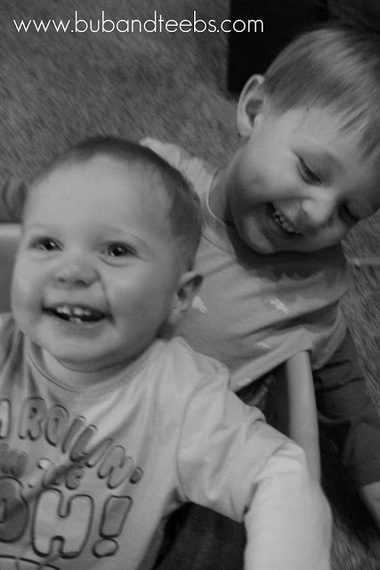 Because we have bowling pins to knock down and laundry baskets to ride in. We have arms to throw up into the air because the breeze from a ride in the hallway feels just as good as a breeze from the outside.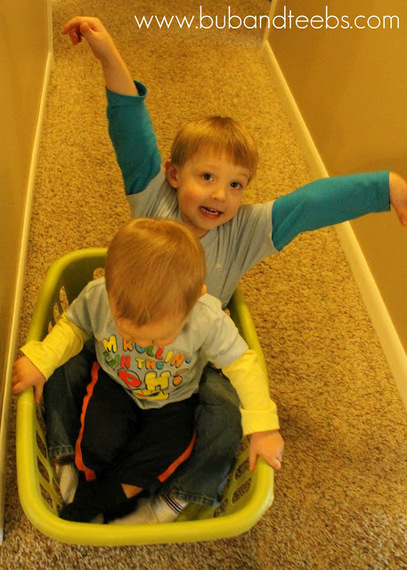 Because being together when it's cold is just as good as being together when it's warm. Because being together is always good.
Being together is always good.
When it's cold, the living room is a racetrack and bedtime gets forgotten. Because we have to race enough times for everyone to win.
And everyone gets to do a victory cheer.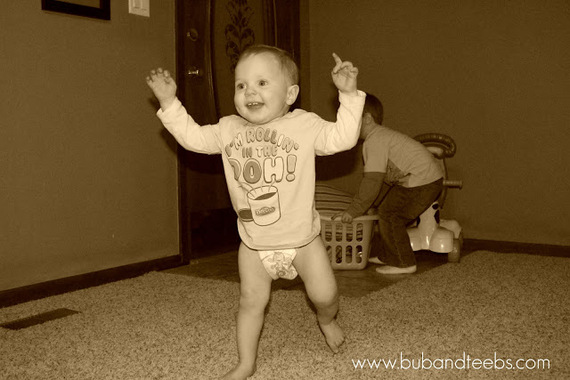 The best part about when it's cold is that it doesn't matter when it's cold. My boys are always, always, always warm. And just to sweeten the deal, it's getting less cold. Slowly and discreetly, the cold in the air carries a softer snap against our skin. Slowly. But until it disappears completely, we have plenty to do inside, where it's warm, together. Because warm or cold, being together with my boys is always good.