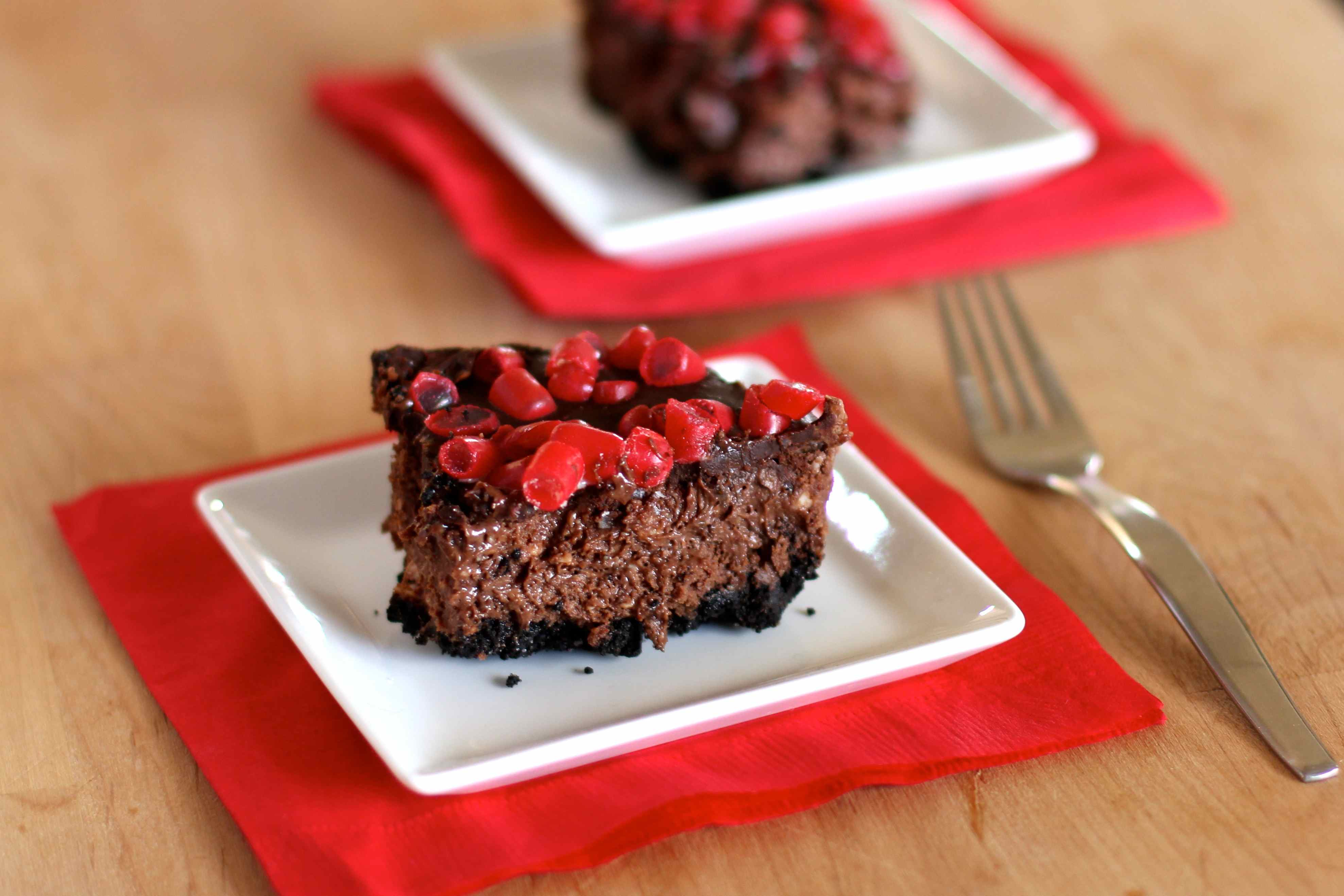 Valentines Day is just around the corner. I know this holiday can be a little controversial - it can be painful for those who are single. Others enjoy it, and others dismiss it as another excuse for consumerism. Personally, I use this holiday to surround myself with chocolate.
As I was baking up a storm during the Christmas season, a recipe for chocolate cheesecake with crushed candy canes caught my eye. I just didn't have a chance to make it, and ended up filing it away for Valentines Day.
I pulled it out this past weekend, and realized I needed to find a good substitute for candy canes. After wandering dreamily through the candy aisles of Target, I decided on hot tamales as the perfect solution.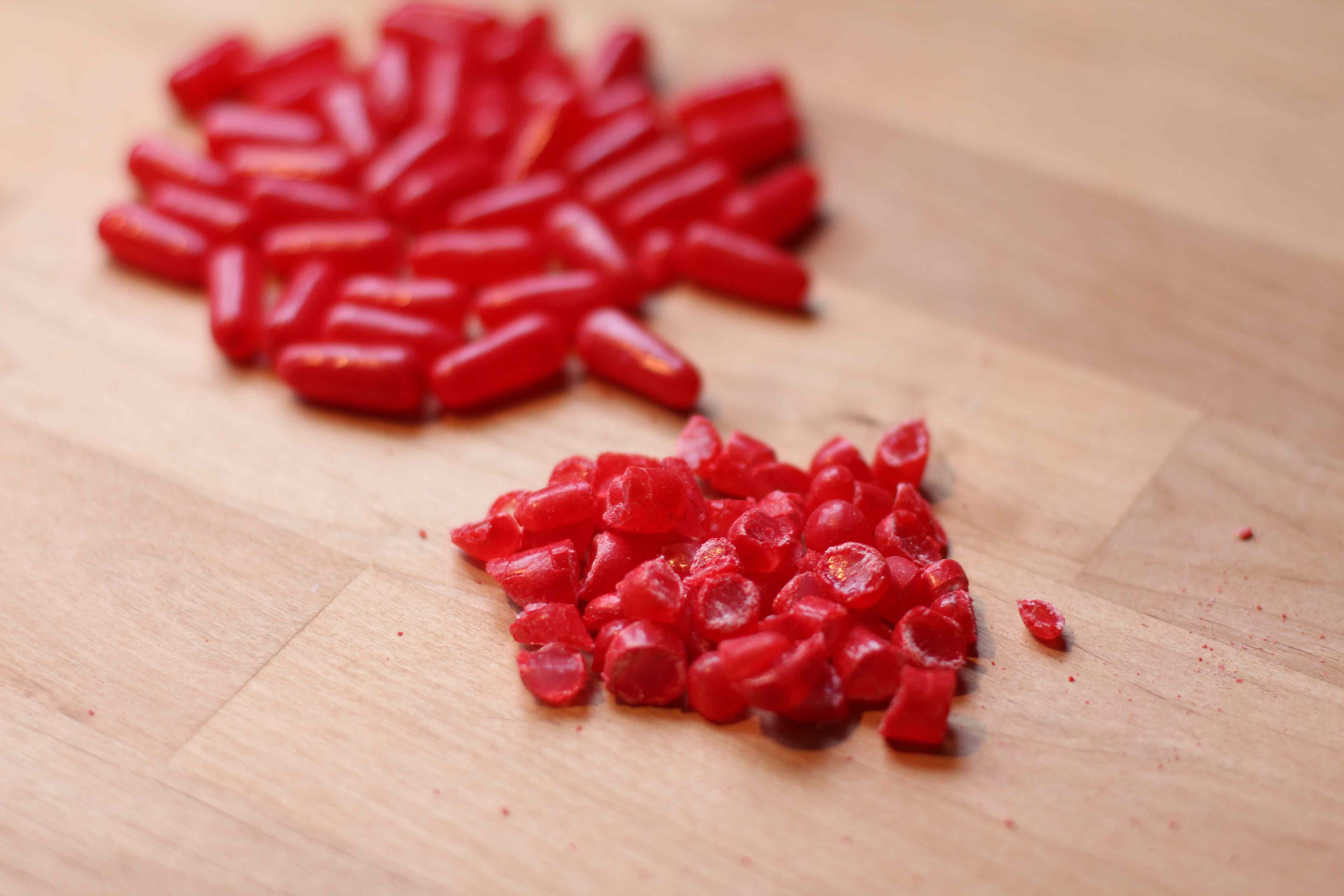 This dessert is creamy and dreamy as only chocolate cheesecake can be.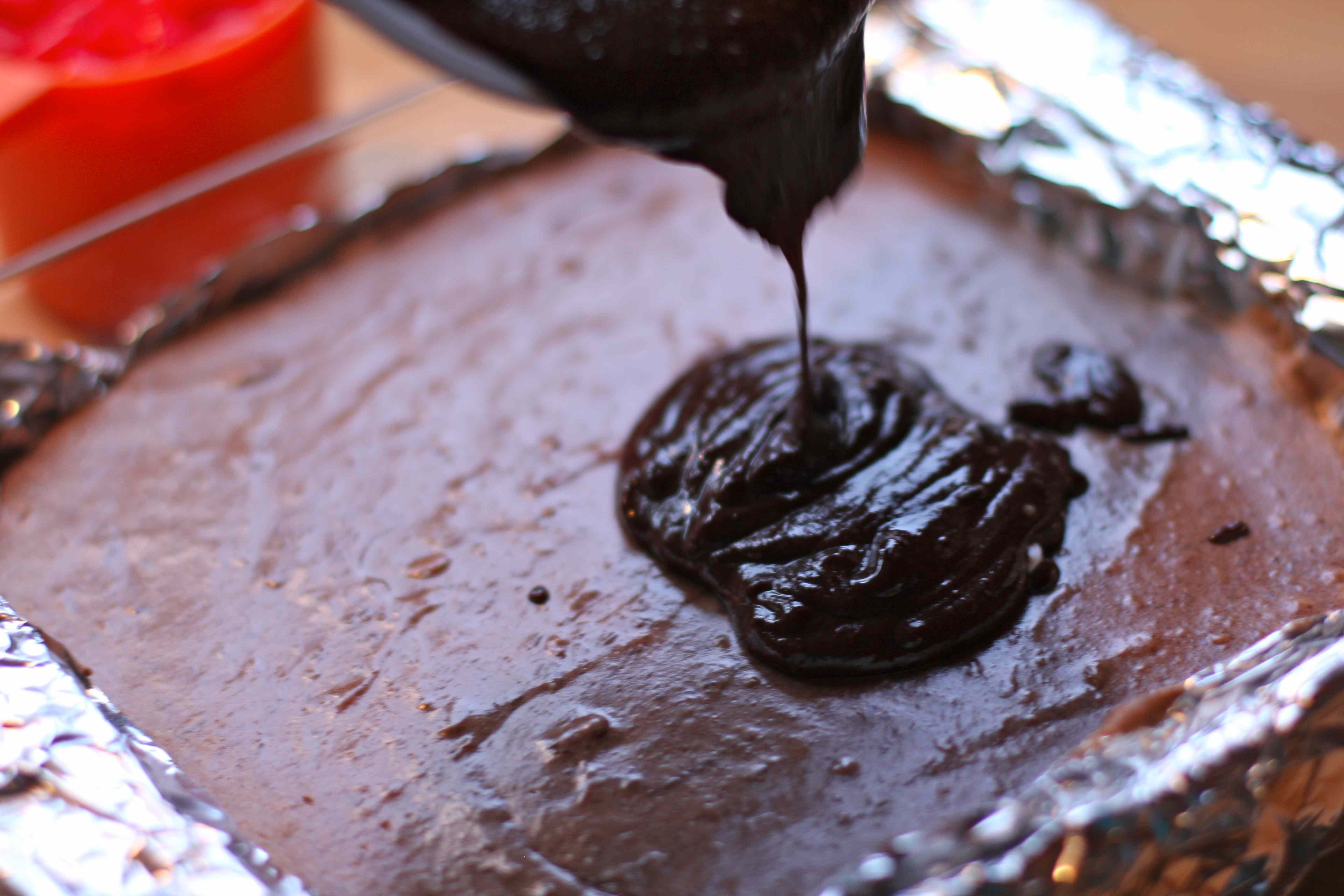 The hot tamales add some texture and flavor to cut the chocolate.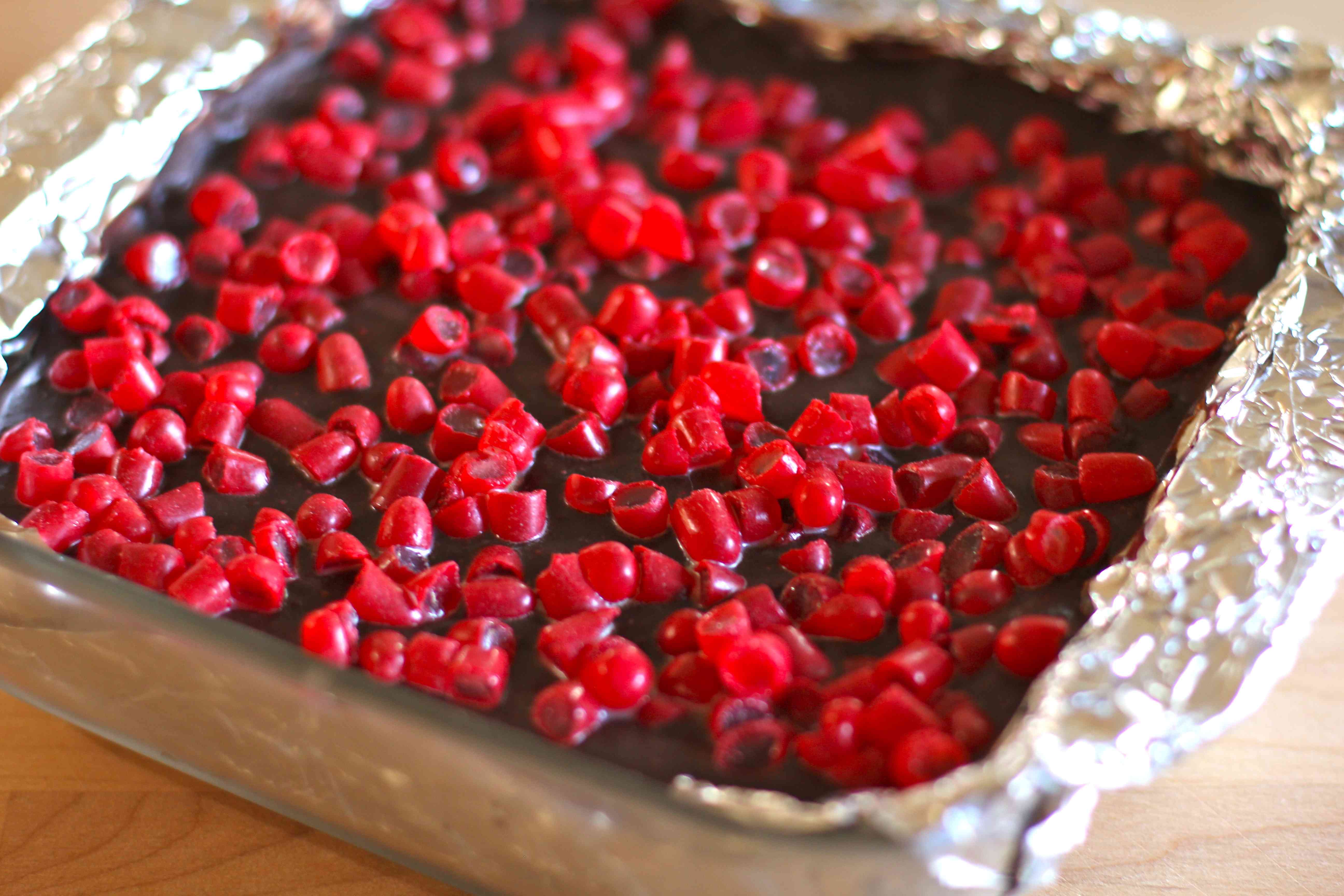 Hot tamales are one of my favorite candies, but the beauty of this recipe is that you can place whatever you like on top.
If you do use hot tamales, I might recommend using a little less than what I did - cutting the bars cleanly was a little challenging. Of course, part of that had to do with all the forks that kept finding their way into the pan...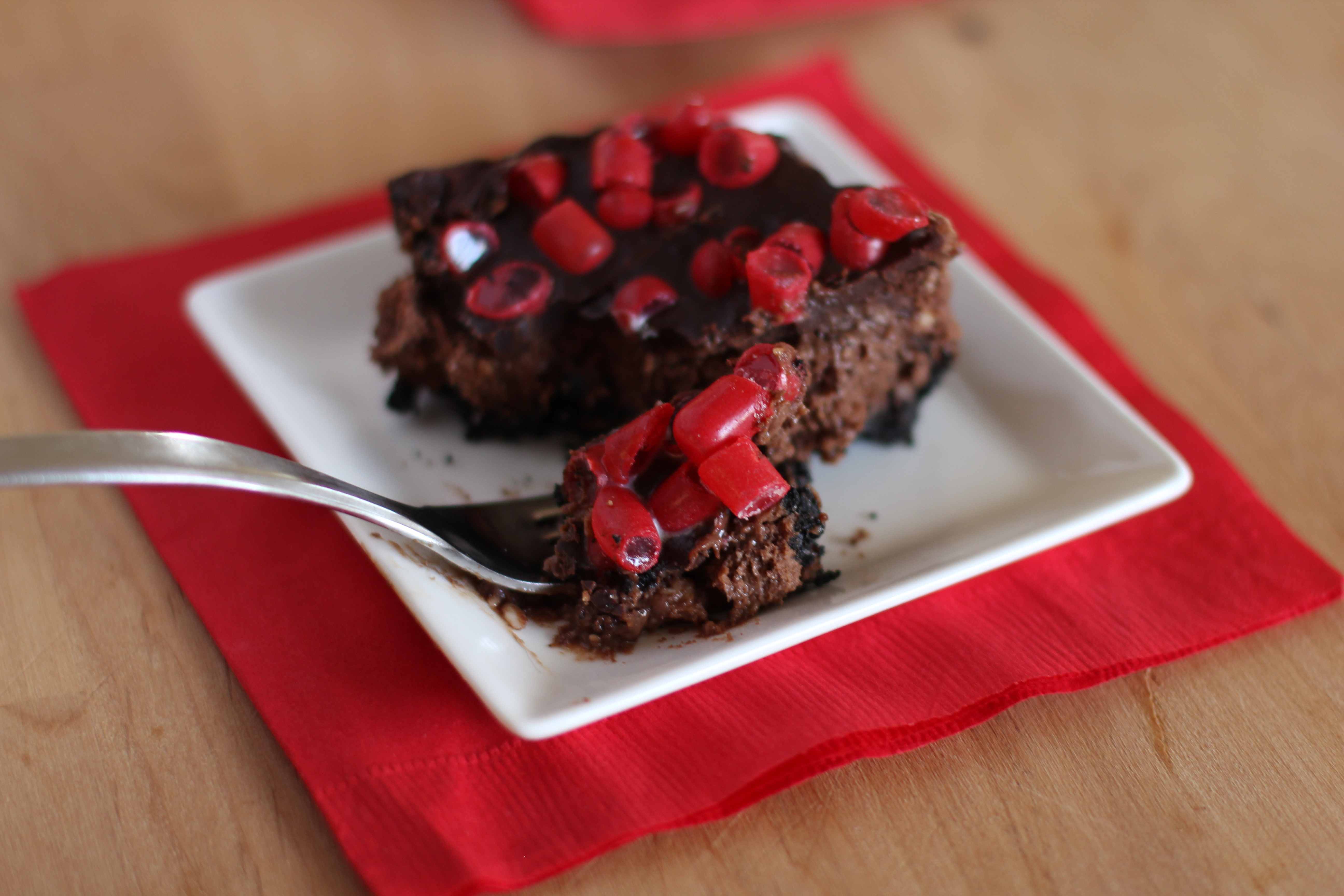 Enjoy - and have a wonderful Valentine's Day!
Chocolate Cheesecake Hot Tamale Bars
Adapted from foodnetwork.com
Makes about 16 2-inch squares
Ingredients
Crust:
20 chocolate wafer cookies
3 tablespoons unsalted butter, melted
1 tablespoon sugar
1/2 teaspoon finely ground coffee beans
1/4 teaspoon fine salt
Filling:
8 ounces semisweet chocolate, finely chopped
8 ounces cream cheese, at room temperature
2/3 cup sugar
1/2 cup sour cream
2 large eggs, at room temperature
Glaze:
4 ounces bittersweet chocolate, chopped
2 tablespoons unsalted butter
1 teaspoon light or dark corn syrup
2 tablespoons sour cream, at room temperature
1/2 - 1 cup chopped hot tamale candies
Directions
Preheat oven to 350 degrees F. Line an 8-inch square baking dish with foil.
Crush chocolate wafers in a food processor, or using your favorite method. Stir together with butter, sugar, coffee and salt. Press into the bottom of the pan, and bake until the crust sets (about 15 minutes).
Melt chocolate using a double boiler (or simply by placing it in a bowl on top of a saucepan holding 1 inch of simmering water).
In the large bowl of an electric mixer, beat the cream cheese, sugar and sour cream together until combined and smooth. Add the eggs and beat just until combined. With the mixer on low, pour in the melted chocolate and mix until smooth.
Pour filling over crust and bake for 25 to 30 minutes, or until the edges are set and puffed but the middle is still a little wobbly. Cool on a wire rack.
For the glaze, place chocolate, butter and corn syrup in a microwave-safe bowl and heat at 75% power until melted, about 2 minutes. Stir ingredients together and stir in the sour cream.
Spread glaze over warm cheesecake. Sprinkle the top with chopped hot tamales. Cool completely and chill overnight.
Cut into bars and serve chilled.