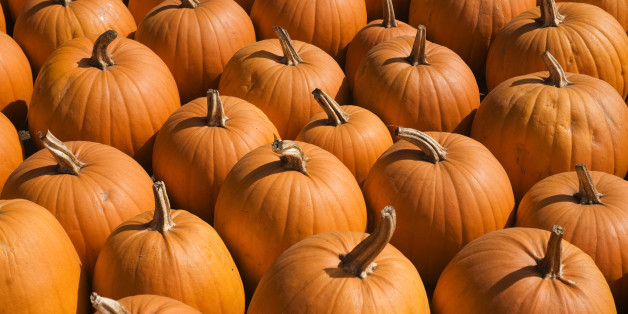 There's a reason pumpkin is so popular. Actually, there are a million reasons, and that's my point -- it's so versatile! The aroma from a cinnamon pumpkin candle can transform a room to instant coziness. Pumpkin is healthy but also pairs blissfully with sweet ingredients to make a huge range of desserts.
Over the past couple of autumns I have experimented with this ingredient, and thoroughly enjoyed the results. Below are links to four recipes I tried out last year. At the end of this post I've also included the recipe for classic pumpkin bread. I hope you can give some of these a try!
Pumpkin Oatmeal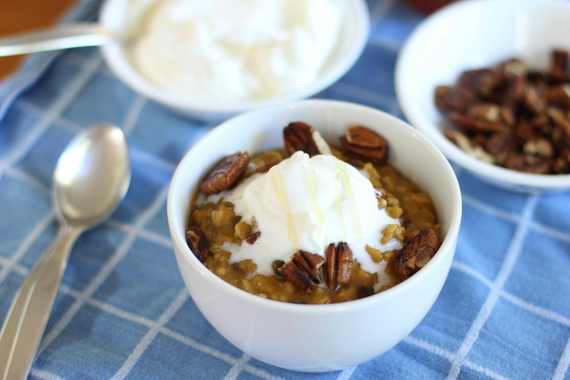 A prime example of pumpkin's versatility -- this oatmeal can be simple (only adding pumpkin) or doctored up with cream and spices. Recipe can be found here.
Pumpkin Peanut Butter Stuffed French Toast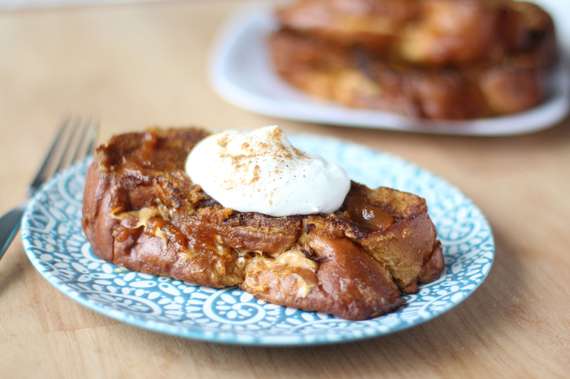 This combo was inspired by my mom and is one of the most genius, indulgent collaborations I've ever tasted. Recipe can be found here.
Pumpkin Gooey Butter Cakes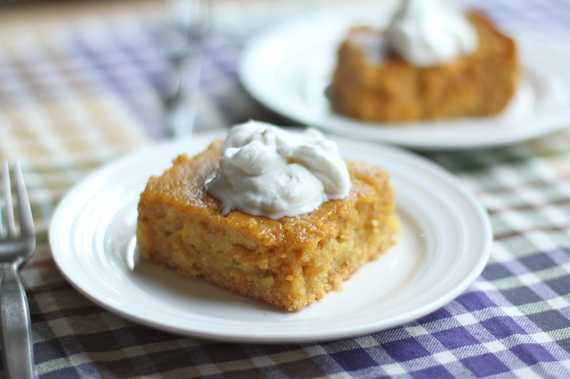 Paula Deen's recipes have never let me down. This recipe is as simple and fast as it is moist and gooey. Recipe can be found here.
Pumpkin Ginger Cupcakes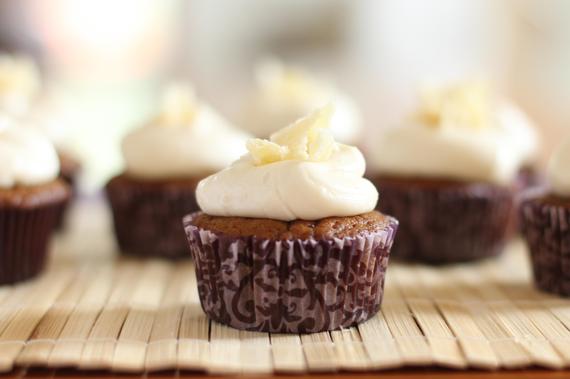 These pumpkin cupcakes were moist and filled with complex autumny flavors (pumpkin, ginger, butterscotch). Cream cheese frosting takes them to a whole new level! Recipe can be found here.
Last but not least, Pumpkin Bread! I love pumpkin bread because it's so quick to make. Just a couple minutes of dumping and mixing ingredients and you have a moist bread that's good as breakfast, with your afternoon coffee, or with nutella for dessert. Enjoy!
Pumpkin Bread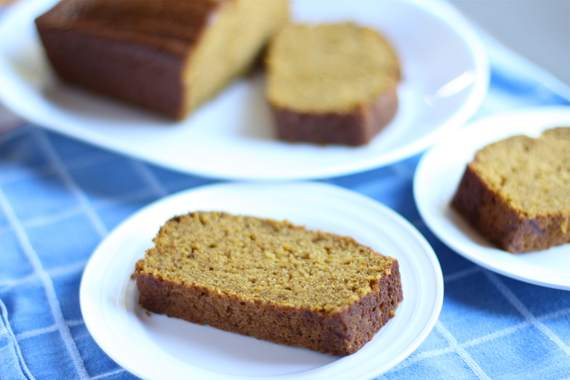 Classic Pumpkin Bread
Yields: 1 loaf
Adapted from From Our House to Yours (Frontier Bank cookbook from 1991)
Ingredients
1 2/3 cup sifted flour
1/2 tsp nutmeg
1/2 tsp cinnamon
1 1/2 cups sugar
1/2 tsp baking powder
1 tsp baking soda
3/4 tsp salt
1/2 tsp cloves
2 eggs
1/2 cup water
1/2 cup vegetable oil
1 cup pumpkin puree
Directions
Preheat oven to 325 degrees. Spray a loaf pan with cooking spray.
Sift dry ingredients into a medium bowl. In a separate bowl, mix the eggs, water and vegetable oil. Fold in the pumpkin, and combine both mixtures.
Add batter to the prepared loaf pan. Bake for 1 1/2 hours, or until toothpick inserted in the middle comes out clean.
Cool for 10-15 minutes in the pan, and then carefully empty loaf onto a wire cooling rack to finish cooling.