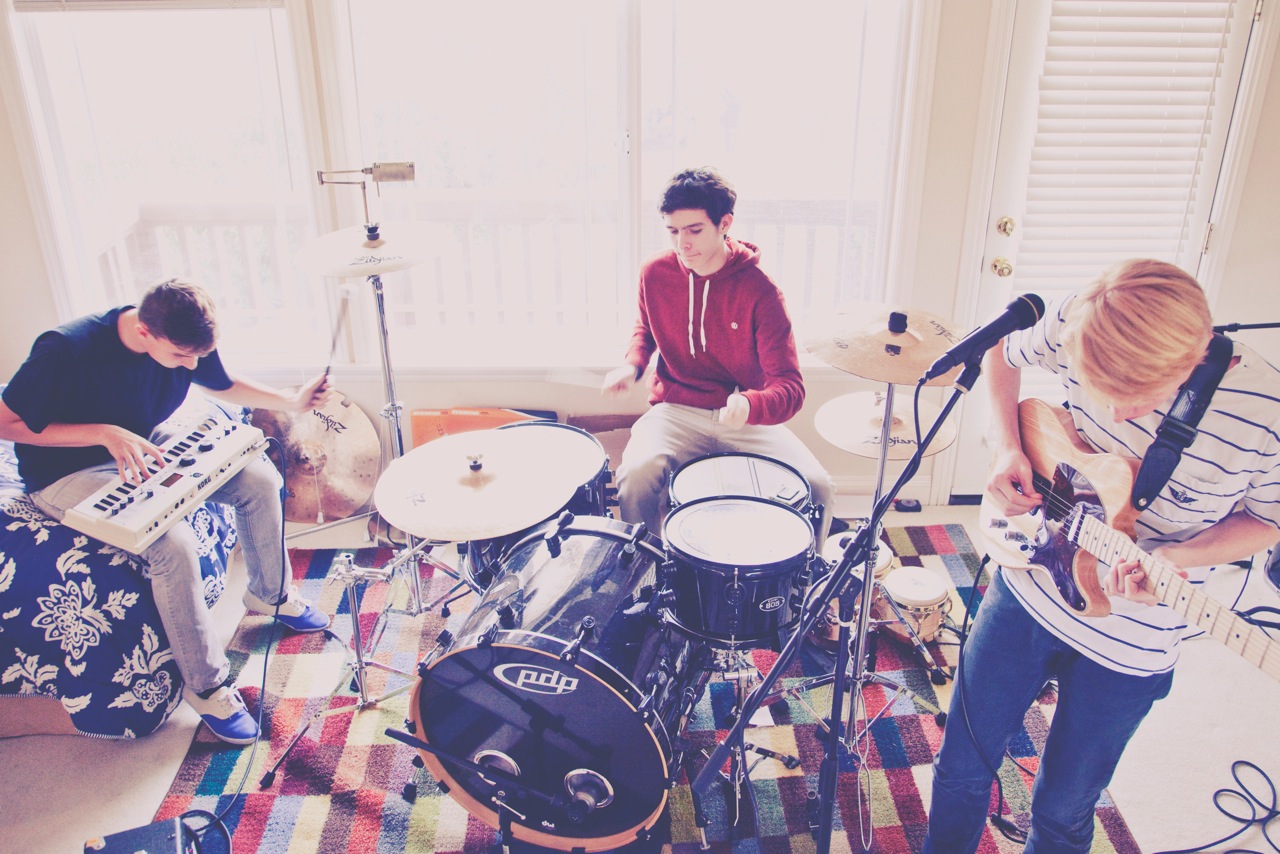 Dirty Gold's sound seems to come straight off the beaches of their hometown of San Diego, Calif. With an unmistakable '60s sunshiny vibe, Lincoln Ballif handles the vocals and lead guitar, while his brother John is on keyboard and rhythm guitar and Grant Nassif on the drums. The trio signed to Autumn Tone Records in December of last year and released their EP, Roar, in April. Naturally, we wanted to know what these boys eat, so we caught up with them last week to get the lowdown on all their favorite food finds.
What do you eat before a show?
We have a weird tradition of getting Chipotle before every show. It started out of convenience- there's a Chipotle right by the freeway entrance we take to play shows in the city. It's not very hipster of us, but it's good and has a vegetarian option.
What's your favorite thing to get after a show?
McDonald's 69-cent cones. Grant swears he knows a joint that only charges 54 cents, but I've yet to find them cheaper. Quality cream, low price.
Does it vary depending on city?
Not really. I mean, after a show we are usually too tired to look for a good local joint.
What's your favorite post-NYC show meal?
We had some super good gelato at Il Laboratorio Del Gelato right next to Mercury Lounge after a show there. Make sure to get coconut.
What's your favorite post-LA meal?
Everything we know of is closed by the time we are on the road, but we always make an effort to get Five-Guys on the way up.
Have any groupies ever made you anything and sent it backstage?
My mom brought us some throat-coat tea before a show once...
Any food that musically inspires you?
Frog-eye salad, Horchata and gummy sharks
What are your fondest food memories? Any of them documented in your music?
We don't talk much about food in our music. If we did, it would probably have something to do with tacos.
What is your favorite tour bus snack?
Gummy sharks--hands down.
What hometown meal do you miss the most when you are on the road?
Definitely Board & Brew sandwiches. BLT on French Baguette with Sour Sauce. Mmmm.
Who's the pickiest eater in the band? What's his deal?
John is by far the pickiest eater. Being the little brother of the band, he naturally doesn't like most vegetables. He's a rice fiend--anywhere we go, he asks for a side of the steamy.
Who's the best cook in the band? What's their best dish?
John makes some really, really good tacos.
Any food favorites of the entire band?
We all really like Chinese and Mexican food.
Any on-the-road food discoveries, restaurants or roadside vendors?
Veselka[LINK: http://www.veselka.com/] in New York had some really good egg salad.
Backstage requests?
Vitamin Water ZERO-lemonade
Have you ever requested 10,000 M&Ms, but none of them brown?
Nope, but when we are feeling really cocky, we'll ask for black and white Skittles.