People are fascinated by the things Glynn hates. On the list? Oprah, pandas, slow walkers and the word "honkytonk." Lady likes to take a stance! After working in fashion PR for as long as she could take it, Glynn branched out to start Essex LA, which sells custom-made clutches 0 in any color way your heart desires. She loves California -- from LA to Carmel -- and doesn't know why anyone would live anywhere else. Mwah.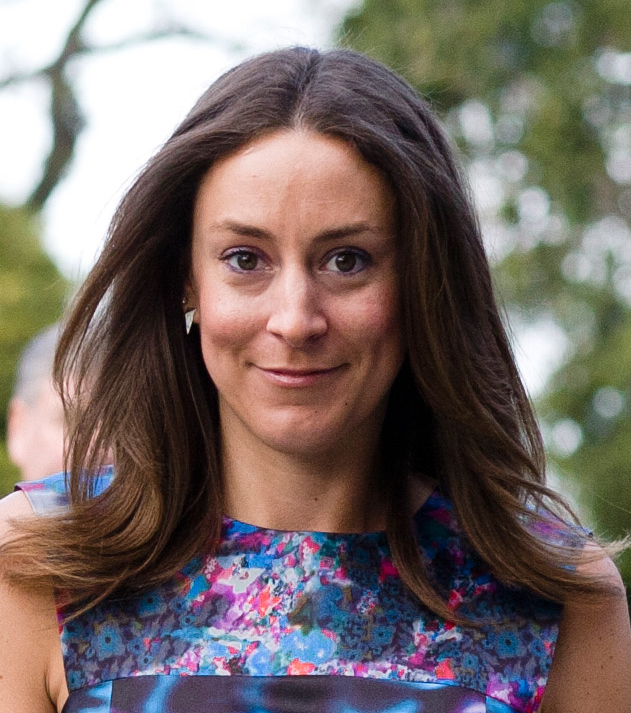 What's in your bag? When you pack for a trip, in your handbag, in the pockets of your jeans... ?
I am almost always carrying one of our Louie clutches these days which is nice because it just fits the essentials -- Blackberry and iPhone (much to my dismay I have both now), cash, credit cards, camera (Canon S95), Chapstick, lipstick (Poppy King for J.Crew at the moment), a Sharpie and Ray-Bans. For flights I throw the Louie in a larger tote and add my giant 17" Macbook Pro (smaller model is on my wish list), iPod, Kindle, book of NYT crossword puzzles (so nerdy but addictive), and Bose headphones. There is an extra hair rubberband in the little fifth pocket of every pair of jeans I own at all times.
You have five minutes to pack up -- for a trip of which the duration you're not sure. What do you take?
Skinny jeans, tank tops, black mini skirt, blazer, leather jacket, ankle boots, bikini, running shoes, passport.
What is your most essential article of clothing?
Racerback tank tops -- with jeans and flats during the day and tucked into to skirts with heels at night. I am always rotating through new versions, but my current favorite is a perfect white one from Aritzia.
What are the top five songs you need to have access to hearing at all times?
The Beach Boys -- "Here Today" (or anything from Pet Sounds), Justin Townes Earle -- "Someday I'll Be Forgiven for This," David Bowie -- "Golden Years," Tanlines -- "Real Life," and Whitney Houston -- "How Will I Know" (for dance party purposes).
What is your preferred hummingbird beat/cities you like to frequent?
New York -- many friends to visit and always some sort of work to be done there. And I am always running around California. My parents have a house in Carmel which is my heaven. I do absolutely nothing when there and it is glorious. Last month I spent two weekends in Napa and two weekends and Palm Springs, which was pretty nice.
What's something crazy that you did to follow your passion? (like, did you live out of your car for a month? Drive 10 hours to pick up a certain, weird material you needed?)
Hmmm... maybe not taking money from people. I didn't want investors, I didn't want to owe anyone or have other people feel they could tell me what to do with my business.
What is one tip you have for traveling -- a beauty tip, a survival tip, a culinary tip... ?
Dress up on airplanes, you never know who you will be sitting next too.
What makes you a good house guest?
I make my bed very nicely every morning and I leave great gifts for my hosts.
What's a recent or favorite meal you had while bouncing around the globe?
I am pretty excited about the dinner I'll be having tomorrow night in D.C. My friend Anne and her husband (Komi's Johnny Monis) opened a Northern Thai restaurant called Little Serow a few months ago and I finally get to go! It's been getting insane reviews. It's a set, seven-dish menu, they don't take reservations and apparently people start lining up at 4:30 to get a table. I get to cut the line.
Where have you had your best night's sleep?
My bed in Carmel. The mattress is from Monterey Mattress Company. I have no idea what they do differently but it makes for a ridiculously comfortable bed.
Who would you like to travel with -- three people (you guys can caravan together or on separate trips)?
My friend Eliza who proved herself an A+ travel partner on a trip to Mexico City, my friend Sabrina who I spent a totally insane week with in Paris, and Derek Blasberg. I don't know him but I am convinced we'd be great pals.