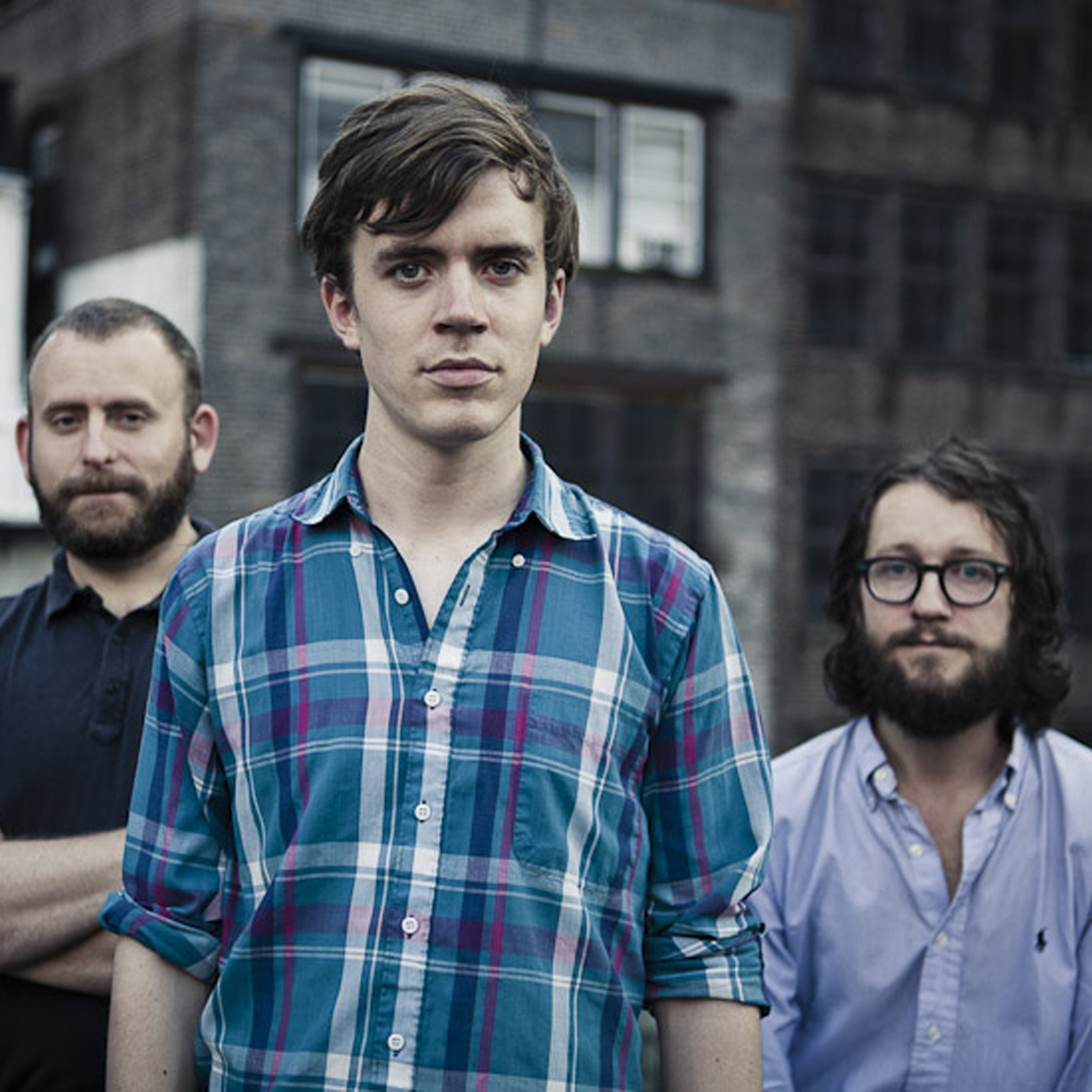 Wisconsin native and vocalistPLUS for the band Yellow Ostrich, Alex Schaaf, answered a couple questions for Band Bites this week. His eating habits are simple but his music is complex: looped and layered, stretched and manipulated; fleshing out the empty spaces in his bare, searching songs. The band started with just him, multitasking with his own voice and a handful of instruments. He has since collected bandmates Jon Natchez (bass, horns, vocals) and Michael Tapper (drums, vocals) in New York and on the up-and-up.
What do you eat before a show?
Whatever the venue decides to feed us, or we go to a place nearby.  Burgers and veggie burgers probably top the list.
What's your favorite thing to get after a show?
Depends on where we are, and what is still open.  In LA we tried to get to an In-N-Out but they had just closed, so we ended up at a depressing Vietnamese restaurant. But we don't usually eat after shows, it's just back to the hotel to crash, then we have a big breakfast in the morning at a diner.
Have any groupies ever made you anything and sent it backstage?
Someone gave us ostrich jerky once, that's as close as we've gotten.
What is your favorite tour bus snack?
My personal favorite is Nutty Bars.  Jon eats fruit, and Michael never eats snacks.
What hometown meal do you miss the most when you are on the road?
Not a meal, but Peter Pan Donuts in Greenpoint, Brooklyn is what I miss the most.
Who's the best cook in the band? What's their best dish?
Michael probably has cooked the most, he makes a vicious egg scramble.
Any food favorites of the entire band?
The other two really like eggs.  We all enjoy Italian and good Thai places.
Any on the road food discoveries or restaurants or roadside vendors... some hidden gems you've come across?
I just had some great catfish at Shug's in Boulder CO.  I didn't think Boulder would be the place to get good catfish, but there it is.
Backstage requests?
If we're lucky enough to get chips and salsa then we are happy.