Cultural & Charitable Catch-Up: A Gala October 2016
Text & Photos © Jill Lynne 2016
Its Gala Season in NYC...
Important Charities and Not-for-Profits who serve the community in significant ways present sparkling Benefit Galas - vying for recognition and funds.
Headlining the sold-out benefit for the Irish Arts Center at Cipriani 42nd Street, the "Spirit of Ireland", was the beloved Irish-born musician Hozier (Andrew Hozier-Byrne), His sincere deep melodic sounds delighted the audience.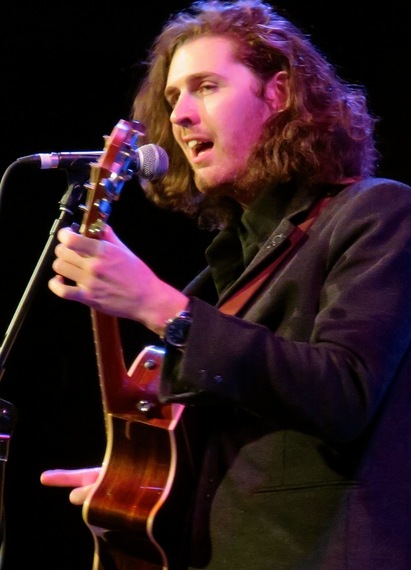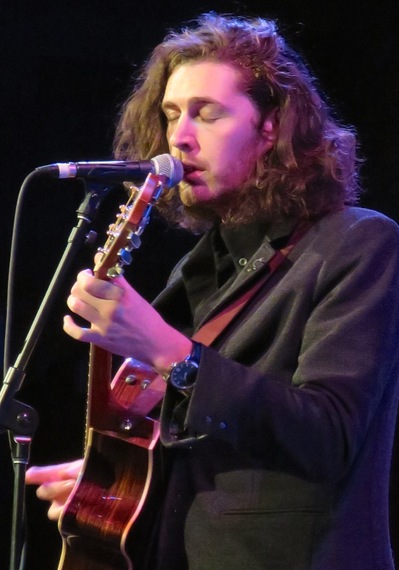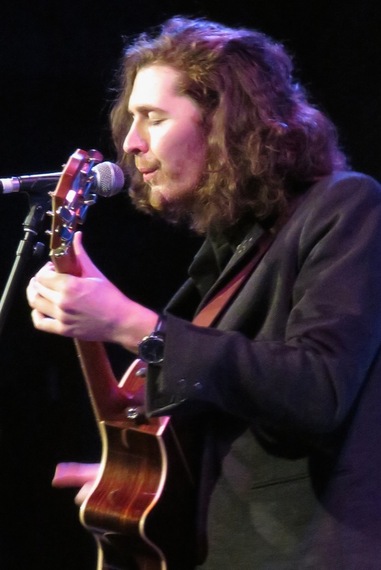 Hozier
The Irish Arts Center -celebrates the new cultural voices of Ireland- promoting theater.
Literature, song and dance through performance and education...
The Center is now in the midst of a Capital Campaign for the development of an expanded vital Center.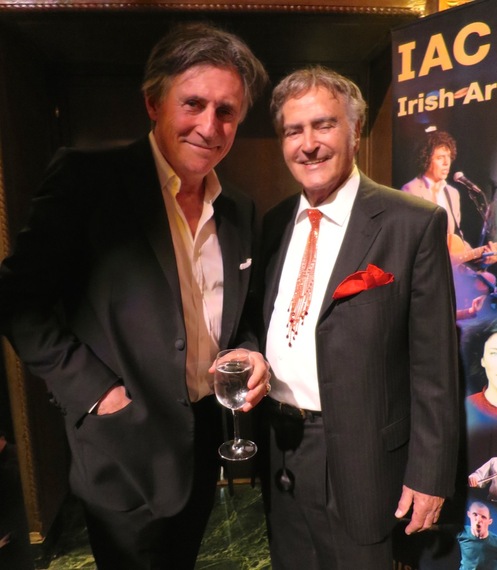 Actor, Writer and Producer Gabriel James Byrne with Composer Norman Sachs.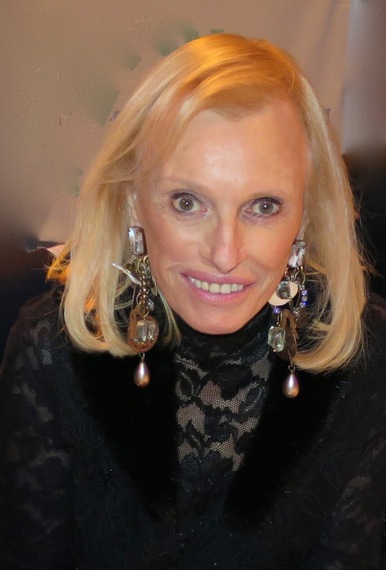 Board Member and Producer of Irish Film and Theater Georganne Aldrich Heller
For additional information contact: irishartscenter.org
Recently the New York Women's Foundation was celebrated in a Luncheon at Le Cirque. The Event was a precursor rallying support for the upcoming Gala at the Plaza.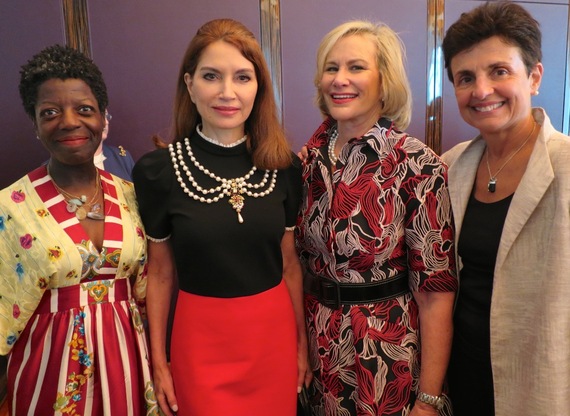 Chief Curator & Director of the Studio Museum in Harlem Thelma Gordon, Host of the Luncheon, Philanthropist Jean Shafiroff. President of the Laurie M Tisch Illumination Fund Laurie M. Tisch, & President and CEO of the New York Women's Foundation, Ana Oliveira
As a cross-cultural alliance of women catalyzing partnerships and leveraging human and financial capital to achieve sustained economic security and justice for women and girls. The New York Women's Foundation is a voice for women and a force for change.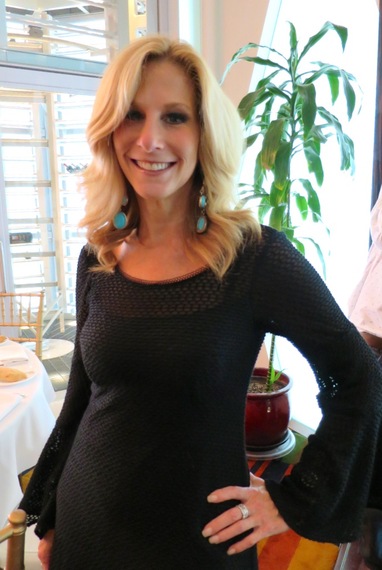 Supporter Randi Schatz at Le Cirque
The Foundation Gala honored Sara Jayaraman Co-Founder/Director of Restaurant Opportunities Center United, Dina Habib Powell, President of the Goldman Sachs' Foundation and Head of Goldman Sachs' Impact Investing Business, and Laurie M. Tisch, President of the Laurie M. Tisch Illumination Trust.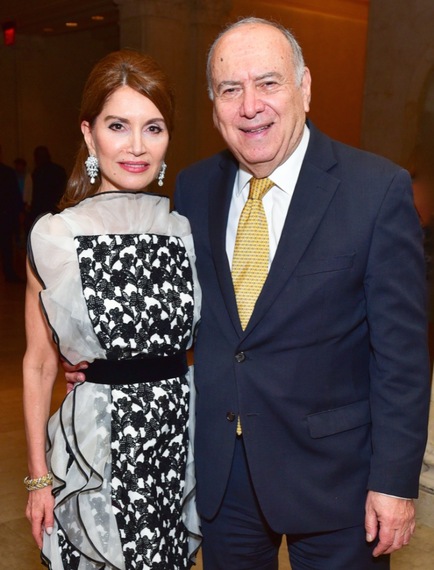 Gala Co Chairs Jean and Martin Shafiroff
www.nywf.org
The Pet Philanthropy Circle held a cocktail reception to bring out support for their upcoming Gala, "Pet Hero Awards", at Gotham Hall.
The Soiree was held at the beautiful Chelsea home of Amanda Bowman and David Levy. Chaired by Jean Shafiroff and Co chaired by Amanda and Alex Donner.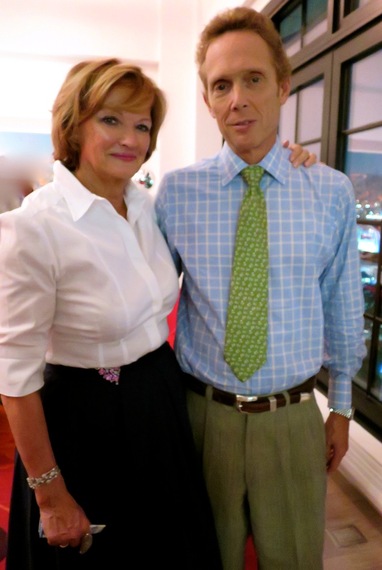 Amanda Bowman with husband David Levy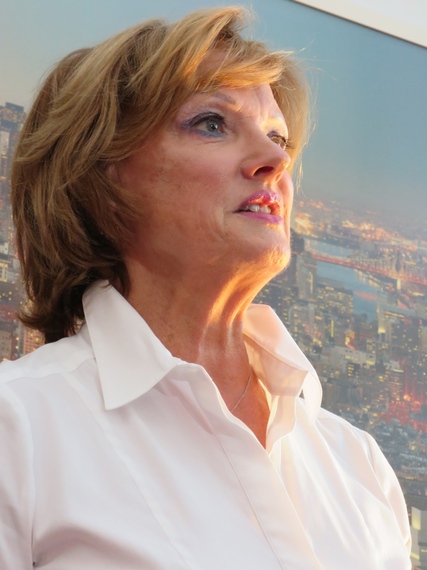 Amanda Bowman passionately addresses the crowd about the need for animal rescue & adoption.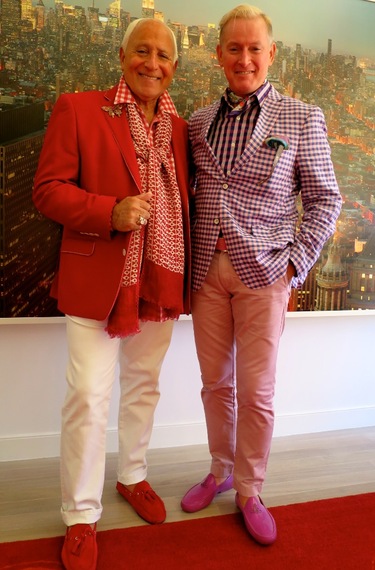 Always looking innovatively impeccable, Newlyweds, Stylist Montgomery Frazier and Ben Mindich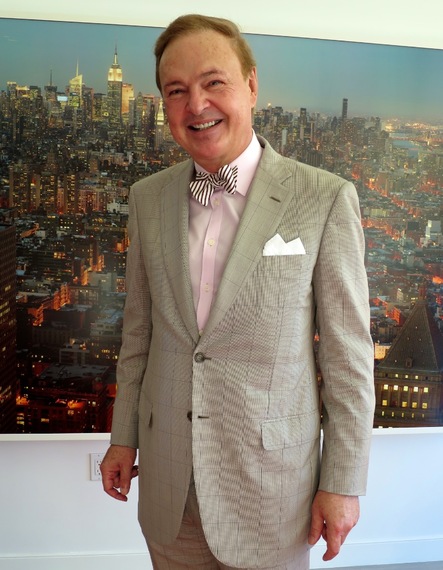 The very social Music Man & Band Leader Alex Donner
So apropos was "Drawing Sides; A timely conversation on Political Cartoons" presented by Swann Galleries. Moderated by Swann's Illustration Art Specialist Christine von der Linn, the evening featured a conversation with Editor Lee Lorentz - who popularized the cartoons of the New Yorker by his savvy editing from 1973 - 1993. (and published the best-selling book "the Art of The New Yorker; 1925-1995"), and renowned Illustrator Edward Sorel - whose cartoons have graced the pages of the New York Times Magazine, Vanity Fair, the New Yorker...with many one man shows he was honored with a solo exhibition at Washington D.C.'s Portrait Gallery.
Although we applaud First Lady Michelle Obama's plaintive cry, "We go HIGH, When they go Low!", This intriguing exhibition and presentation clearly "illustrates" the long vitriolic history that defines politics.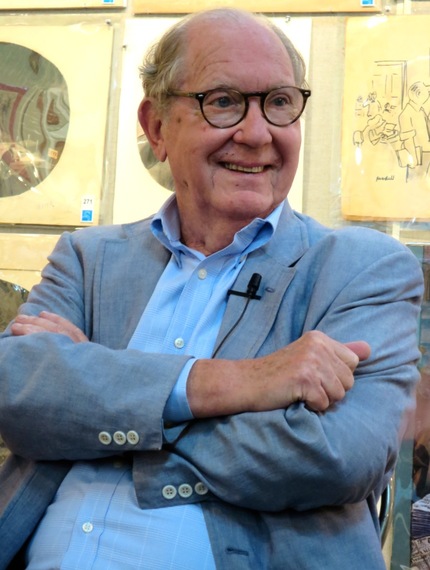 The Important past Editor of the New Yorker, Lee Lorenz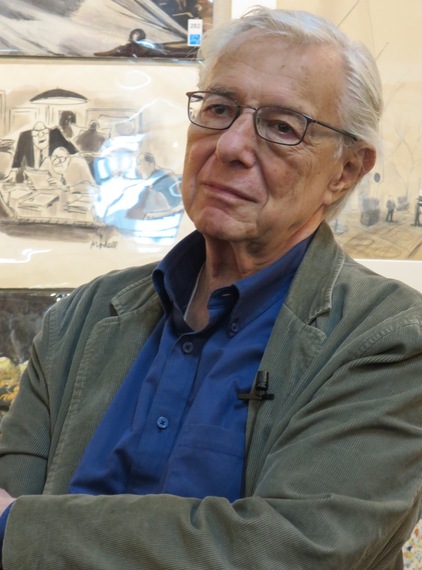 Acclaimed Cartoonist and Illustrator Edward Sorel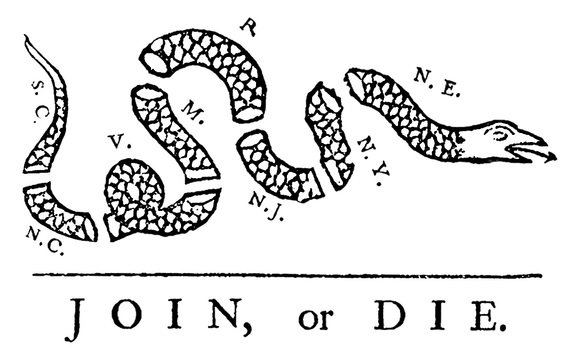 Join or Die:
This cartoon was originally drawn by Benjamin Franklin and published in the Pennsylvania Gazette in 1754. It depicts the colonies as eight segments of a snake, with New England represented by one segment; Delaware and Pennsylvania as one; and Georgia omitted entirely.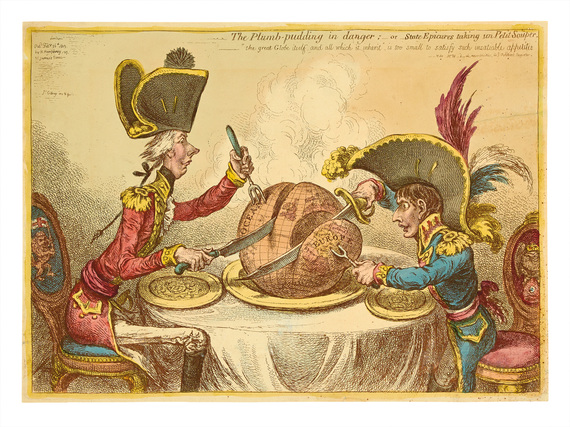 Plumb-pudding:
By James Gillray, The Plumb-pudding in Danger, hand-colored etching, 1805. Sold May 26, 2016 for $11,875.
French Emperor Napoleon Bonaparte and English statesman William Pitt diving the globe for dinner. Napoleon takes Europe while Pitt takes the ocean
Emerging Designer Meredith Stoecklein just premiered her first capsule collection, LEIN. Comprised of modern Bridal dresses and gowns, developed for the truly contemporary woman who wants to be stylish but values the quality of traditional detailing with custom tailoring.
Fabricated in lovely textiles from the USA and Europe, we are certain Stoecklein is a star whose brilliance of design will be increasingly recognized...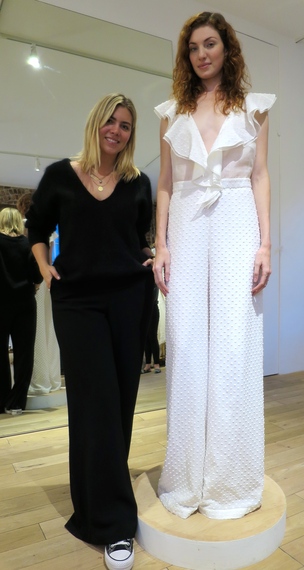 Designer Meredith Stoecklein with the Elsie (a jumpsuit with pinafore ruffles and Italian Cotton/Silk Plumetis with Silk Organza.

The Dorothy Gown in French Linen with Floral detail
The collection is available from meredith@leinstudio.com
On the eve of Halloween I am delighted to share two of the most spellbinding frightening books I've discovered...
The Author of both is Cat Winters, a brilliant creator of eerily haunting atmosphere. The books are "The Uninvited" and published this very month, "Yesternight".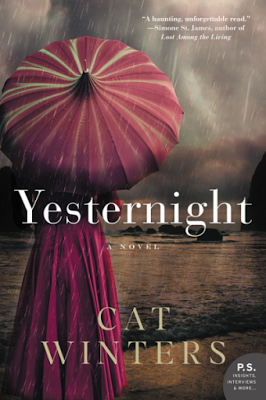 Incorporating well researched historical detail, with highly imaginative plots, these missives are spellbinding!!!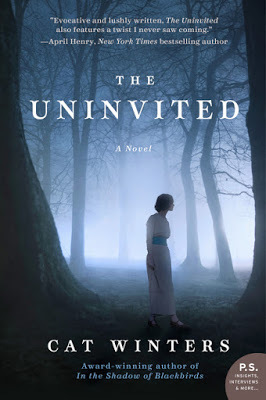 Perhaps best read at midnight on that Hallowed eve...
May your Treat be your Trick...
All Photographs (c) Jill Lynne 2016
Available from jilllynne1@mac.com
www.Jilllynne.com