Celebrating Into August:The Cultural & Charitable Catch-up
Text & Photographs © Jill Lynne 2014
Tibet House and Menla Mountain Retreat, Lincoln Center Out of Doors, Emmylou Harris, Rosanne Cash, "China Dolls" by Lisa See, Hamilton's Soda Fountain, "The Hundred Foot Journey"...
I celebrated my birthday at the beautiful Menla Mountain Retreat and Mahasukha Spa - located in a magical mountain valley midst the lush green Catskills, outside the charmingly small town of Phoenicia, New York.
Steeped in a historical Shamanistic tradition, Menla proved the perfect spiritually-infused environment to reflectively usher in a new year.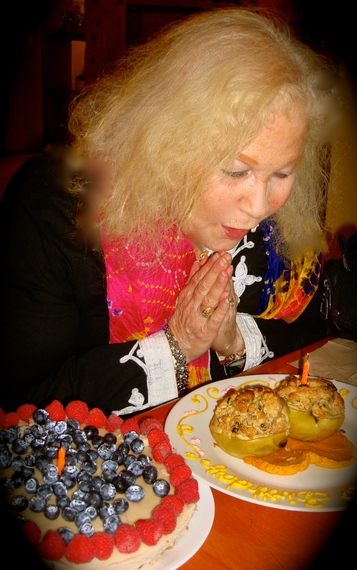 At her Surprise Birthday Dinner, JL appreciates her special BDay Desserts
Menla is operated under the aegis of Tibet House, with Co Direction by the eminent Tibetan Buddhist scholar, academic, author and teacher Robert A. F. Thurman (a close friend of His Holiness The Dali Lama), and his wife, the former Swedish model and psychiatrist, Nena von Schlebrugge (formerly married to Timothy Leary), Together they have four children including the actress Uma Thurman.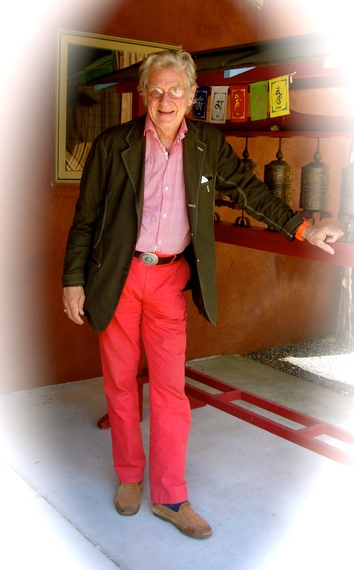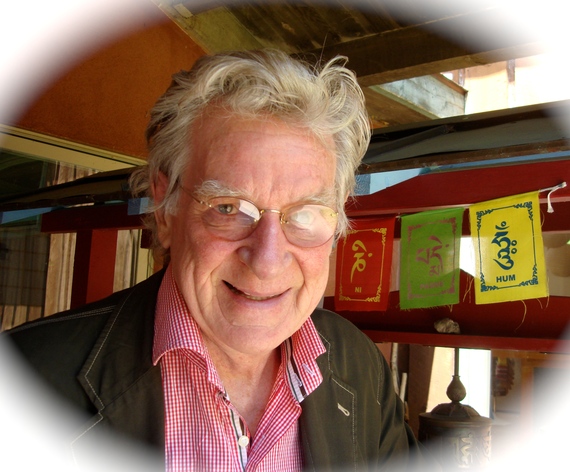 Robert A. F. Thurman in Front of Ceremonial Tibetan Bells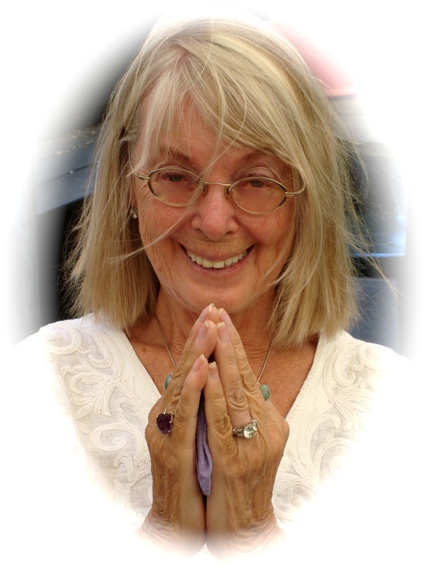 Nena von Schlebrugge-Thurman, Co-Director Menla
During my stay I was privileged to attend several inspiring talks by Robert Thurman - who speaks in a seemingly effortless stream-of-consciousness manner, almost "channeling" wisdom, while embodying his subject matter as only a true master can.
The marvel of Buddhism is that one can be of any religion to practice its seemingly simple important tenets - that of mindfulness, compassion, peace, and bring present (what our world truly needs now!).
A gong ceremony (and a special Birthday Blessing) was conducted by Lama Lobsang
in weekend residence. The Ayurvedic Massage with fragrant coconut oils left me completely relaxed, while the delicious healthy cuisine -with vegan alternatives - was irresistible - and happily balanced by morning yoga.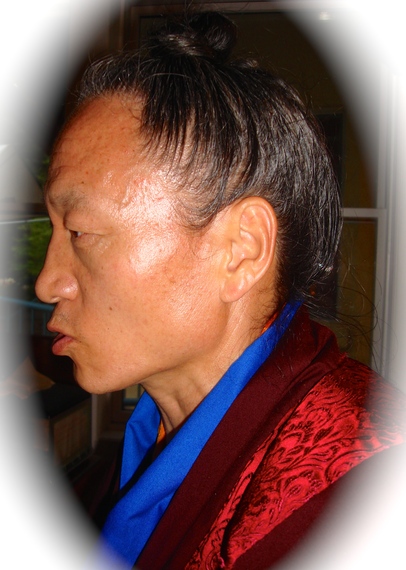 Tibetan Buddhist Lama Lobsang
Designed by international Eco-Designer Clodagh, Menla Retreat and Spa offers a serene meditative, healing context.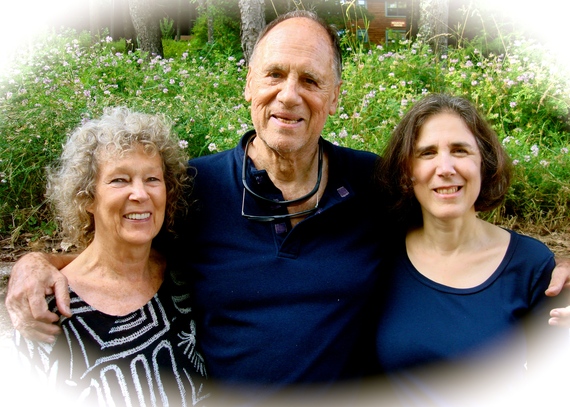 Clodagh with Husband Photographer Daniel Aubry and Daughter
I left feeling re-centered, rejuvenated, and looking forward to further studies with Thurman and my next visit.
Menla offers many different types of unique R&R Weekends and Programs - from Hiking, through the Literary to Meditation and Cleansing. It is also popular as a corporate conference center.
For additional information visit www.menla.org.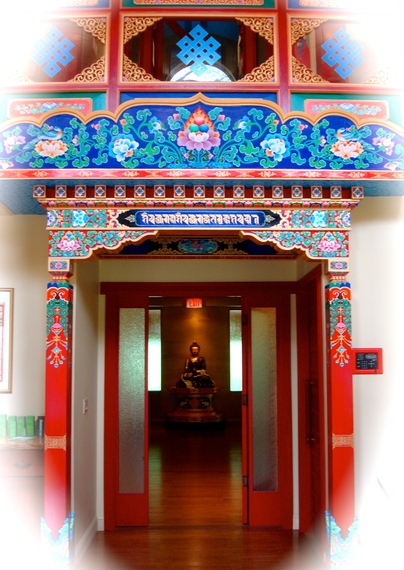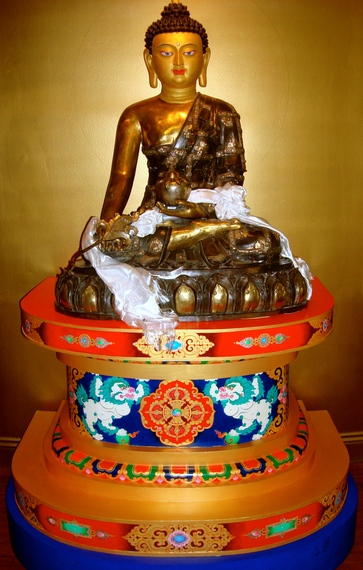 The calm Buddha midst the spa decorated with paining by Tibetan Monks
This summer also brought out my "Inner Rocker"!
Music was in the air - from danceable sunset jazz on the piers of Hudson River Park through the amazing Lincoln Center Out of Doors Festival.
Gifted with glorious summer weather - special moonrises, and cool breezes were the perfect backdrop for rocking' hand-clapping, foot-stomping performances.
Celebrating its 44th year, Lincoln Center Out of Doors offers world-class music, dance, performance and film. Sponsored by Bank of America, all festivities are Free to the public.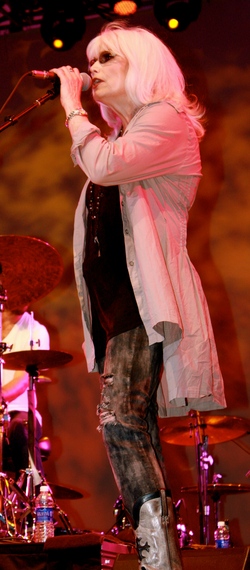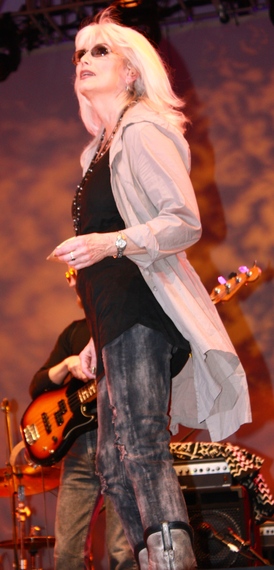 Grammy-Award Winner Emmylou Harris performs at Lincoln Center
At LCOD we were treated to 2014 Grammy Award-winner Emmylou Harris who with songwriting and performance partner of 40 years, Rodney Crowell, won for Best Americana Album. She also sports a dozen other Grammys...

I first encountered Emmylou on an old Christmas album where the clarity of her tones, contrasting with sweet angelic notes, beckoned.
From the early years of waitressing in Greenwich Village Cafes, she has had a textured career - including a formative partnership with legendary Gran Parsons. Today she still reaches those heights, and is one hot rocking Country Gal.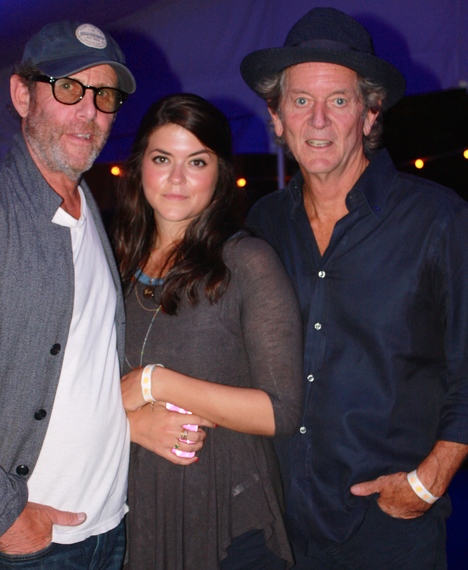 Beneath the VIP Tent, Songwriter/musician Rodney Crowell, Daughter, and friend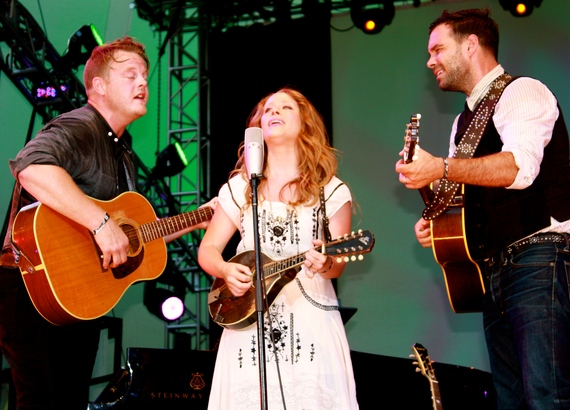 Opening for Roseanne Cash, I discovered the very popular Lone Bellow.
Hailing from Greenpoint Brooklyn, The Lone Bellow (Lead Zach Williams, Brian Elmquist, Kanene Pipkin) funded their first cd with Kickstarter.
Hearing Grammy-Award winner Roseanne Cash, the crossover Country/Rock/Folk singer-songwriter/author was a special treat. The Daughter of country music icon Johnny Cash, she rests on no laurels and emphatically holds her own.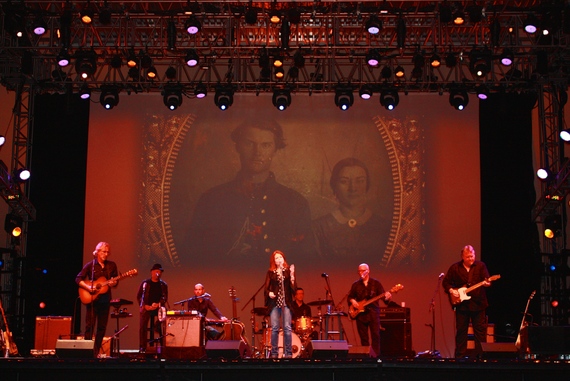 Roseanne Cash performs songs from "The River and The Thread" against a backdrop of photos of her Southern ancestry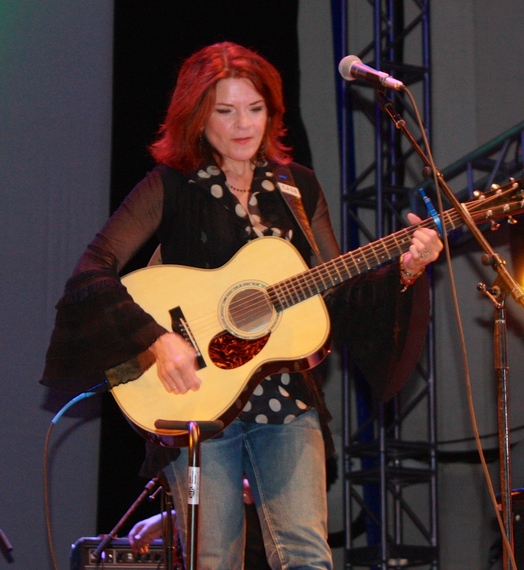 Roseanne Cash lights up the stage
Born in Memphis but a resident of NYC for twenty-five years, Cash's new album "The River and The Thread" examines the complexities and contradictions of her Southern roots.
This latest album includes a courageous interpretation of the three-time Grammy-Award winning Bobbie Gentry song "Ode to Billy Joel" referencing the infamous Tallahatchie Bridge.
Roseanne jams with her Songwriter/Musician husband, John Leventhal
To contribute please visit:
www.LincolnCenter.org
www.HudsonRiverPark.org

Now for some summer reading...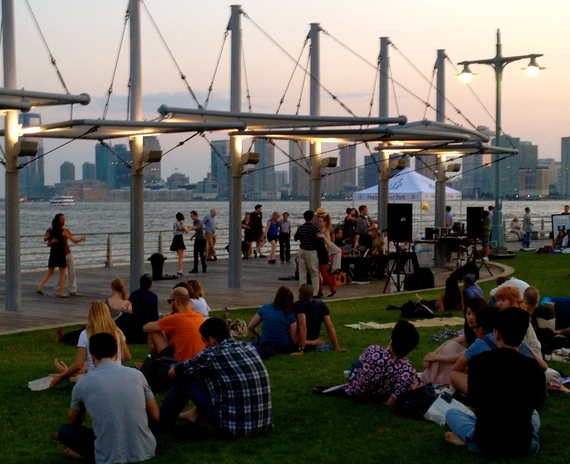 Random House Book Cover
"China Dolls" by New York Times best-selling Chinese-American author Lisa See, who also penned one of my favorite historically based novels, "Snow Flower and the Secret Fan", transports us into the glam world of 1930s San Francisco - where Asian Nightclubs spotlighting the " China Dolls" - Dancers and Performers - were all the rage.
Over the course of five decades, we witness the challenging trials brought on by Occidental prejudice, through three young Asian women -, Grace Lee, Helen Fong, and Ruby Tom. We share their triumphs as well as experiencing the flourishing and faltering of their special friendship.
Painful is the depiction of the anti-Asian prejudice - orchestrated by legislation, and carried forth on the waves of fear.
Hopefully our America has progressed...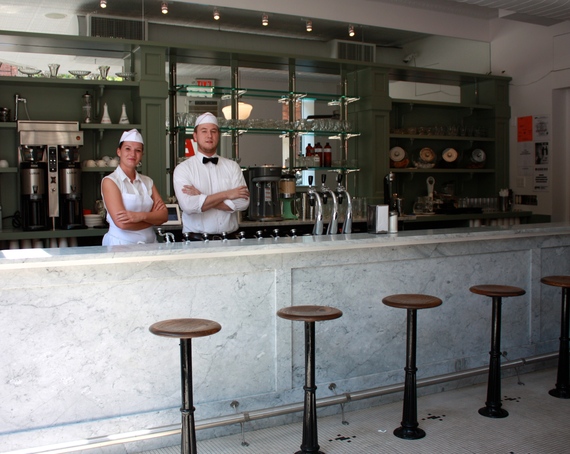 Bigelow's Apothecary (now retired) vintage Soda Fountain
Also retro - reflecting the a 30s aesthetic - when bygone Ice Cream Parlors were ever-so-popular, Hamilton's Soda Fountain and Luncheonette has opened on Bank Street in the WV (West Village).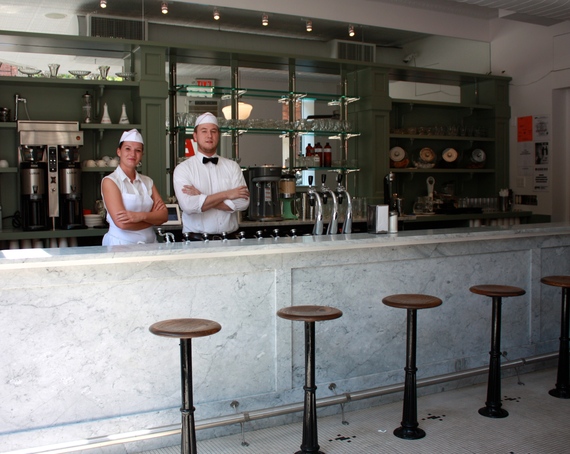 Hamilton's Soda Fountain Retro Ambiance
As I spin 'round on a hi-stool, elbows leaning on the white marble counter, I sipped my first chocolate malted since childhood. Poured from a bottomless cool steel shaker into my ole-fashioned glass, I am reminded of being a wee one, with my beloved Grandfather, seated at the Soda Fountain that once highlighted Bigelow's Drugs. Similarly located in the WV, Bigelow's is America's oldest apothecary - where Mark twain purchased toothpaste ...
Bigelow's soda fountain was retired in 1984 - after hosting the likes of Mayor Ed Koch, John Belushi and Moi. - But happily nostalgic Hamilton's has it all!
With Root Beer Floats (best with the Peanut-Butter Fudge Ice Cream), Raspberry Lime Rickys, Pineapple Puffs, Ginger Fizzes, Cherry Root Phosphates, The All-American Banana Split and Georgia peach Sundaes, every time can be a celebration!
And food-wise, how's a $5 Burger, $2 Hot Dog for old-fashioned prices!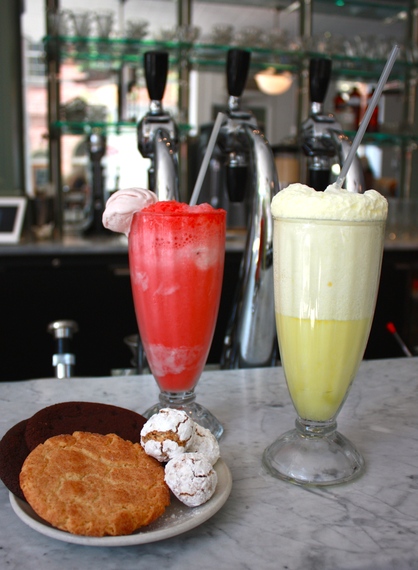 Hamilton's Sweet Treats
"The Hundred Foot Journey" is an enchanting celebration of life!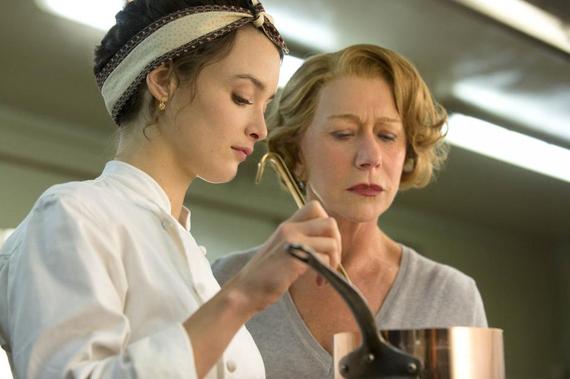 Helen Mirren plays the strict French Restaurateur Madame Mallory instructing the sweet sous chef Marguerite (Charlotte Le Bon) (c) Disney 2014
On the surface this is the story of a culinary ingénue, Hassan Kadam (Manish Dayal), whose displaced Indian family headed up by Pop (played by the extraordinary Om Puri) opens an eatery - Maison Mumbai - in the quaint picturesque French village of Saint-Antonin-Noble-Val, France.
Yet directly across the small street lies the formidable Michelin-starred classical French Restaurant, Le Saule Pieureur - under the direction of the tres serious Madame Mallory (Academy-award-winning Helen Mirren).
Produced by Steven Spielberg, Oprah Winfrey and Juliet Blake, this is a cross-cultural tale centered on embracing diversity.
One hundred feet may be a minimal distance to physically traverse, but in truth represents perhaps a more challenging trek of the soul.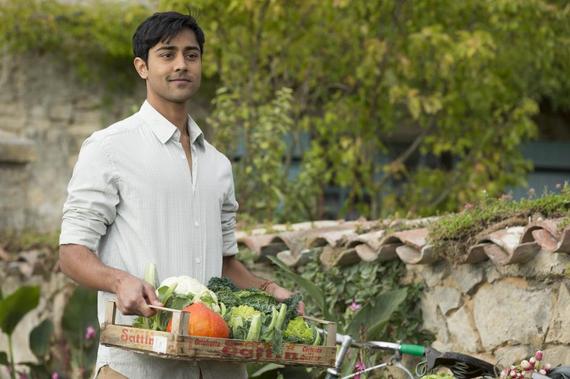 In India, born-chef, young Hassan Kadam (Manish Dayal) harvests fresh ingredients
(c) Disney, 2014
Purr-fect for Foodies! One can almost taste the Curry and Béarnaise ...
Although Birthdays may occur only once annually, I urge you all to celebrate your every day!
As the wise Lewis Carroll (of Alice In Wonderland fame) wrote,
Celebrate your "Un-Birthdays"- because there are 364 more of them!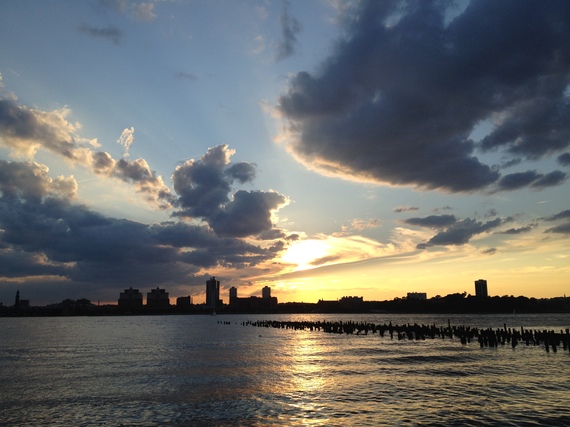 Sunset on The Hudson, as seen from Hudson River Park, Greenwich Village
All Photographs available for Purchase:
JillLynne1@mac.com
www.JillLynne.com