Cultural & Charitable CATCH-UP: July 9, 2013
The Met, Mad, FMIT, Punk Fashion, Wood Sculpture, John Malkovich...
Text & Photographs © Jill Lynne 2013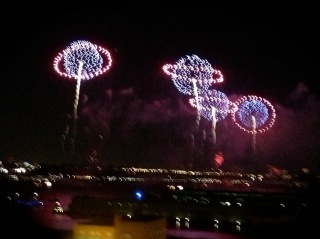 Happy Birthday America and Happy B Day to all of us Cancerians!
May Freedom always, all-ways, prevail...
We viewed the spectacular Macy's 4th of July fireworks - sparkling in new violet tones and innovative shapes - at Ramscale, the extraordinary private multi-leveled event space atop Westbeth -from a secret outdoor viewing area, designed by the dynamic duo - Gail Bruce (cofounder of The American Indian College Fund) and Murray Bruce.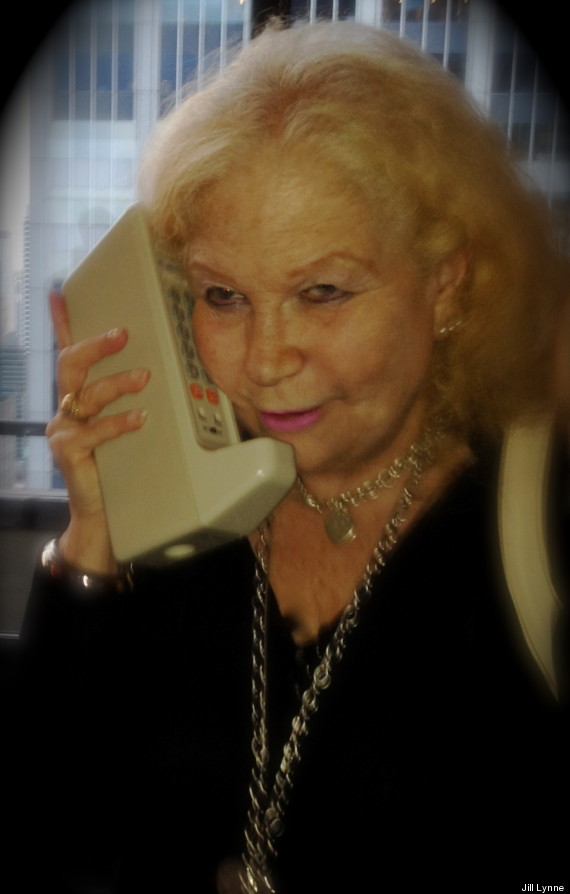 Meanwhile Hilton Hotels celebrated its 50th Anniversary with a special soiree, at its midtown location in the historical Penthouse where John Lennon wrote the inspirational song "Imagine" (the framed original penciled copy hangs...), Keith Richards played a Baby Grand (the actual piano still resides), Elvis held an important Press Conference, and in 1972, the very first cell phone call was made by its creator, Martin Cooper, who was staying in the Penthouse, from just across the street.
If only those walls might speak...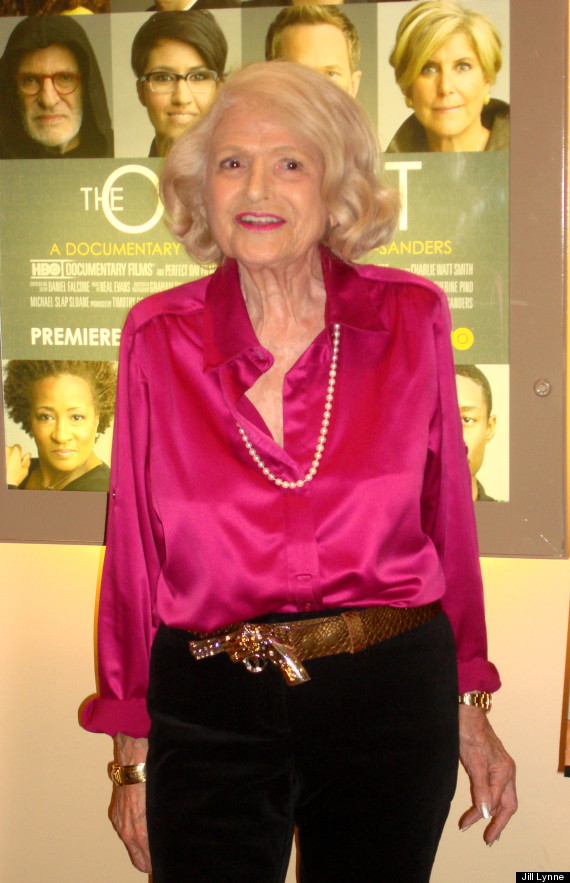 Cheering on the new HBO documentary THE OUT LIST, the latest from Timothy Greenfield-Sanders. Exploring various aspects of LGBT Identity, it focuses on a series of close-up Interview/Portraits (set in Timothy's signature-style, close-ups against gray & black backgrounds). The film features Cynthia Nixon, Christine Quinn, Larry Kramer, Lady Bunny...
Attending the festivities was the 5', petite "pistol", Edie Windsor, who successfully brought the constitutionality of DOMA to the Supreme Court -transforming legislation and Federally legalizing Same Sex Marriage.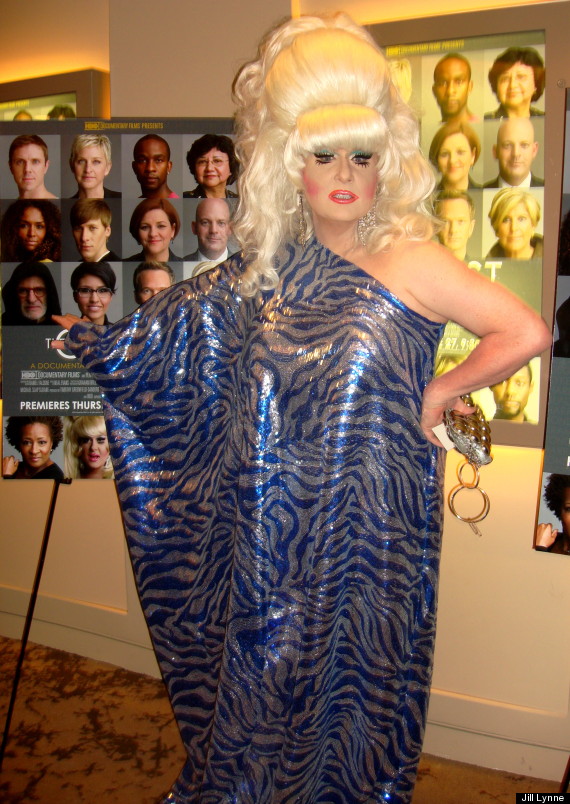 The important historical documentation of the LGBT's struggle, not only for their own rights, but that of all Human Rights (which I missed in THE OUT LIST) was revisited in screening the important 2010 PBS documentary, STONEWALL UPRISING. Centering on the history-changing 1969 Stonewall Riots - which are credited with beginning the Gay Rights Movement - the film presents searing images of that painful struggle for social justice. Lest we forget...
Long-live Public Broadcasting!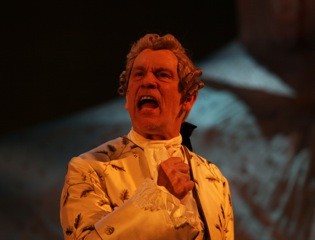 A "Wow"!
Experiencing John Malkovich in THE GIACOMO VARIATIONS was a treat.
The enormity of his stage-presence and brilliance of delivery as an Actor, are truly rare.
The ambitious edgy operatic production was produced as part of The Cherry Orchard Festival - an Annual International Arts program promoting Cultural exchange for greater global understanding.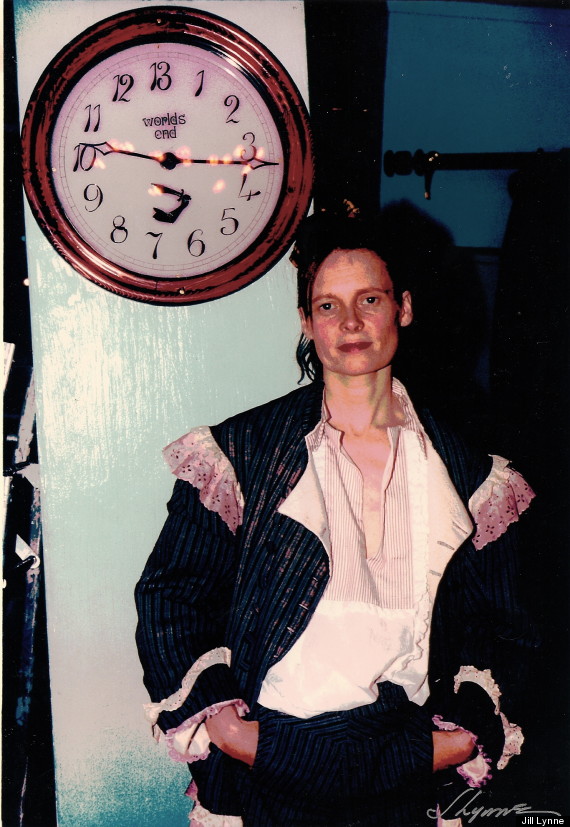 PUNK: CHAOS TO COUTURE, the current Costume Institute's Fashion Exhibition at The Metropolitan Museum of Art, spotlights the influence of the Punk aesthetic - in Music, Fashion and Style - on Couture Design.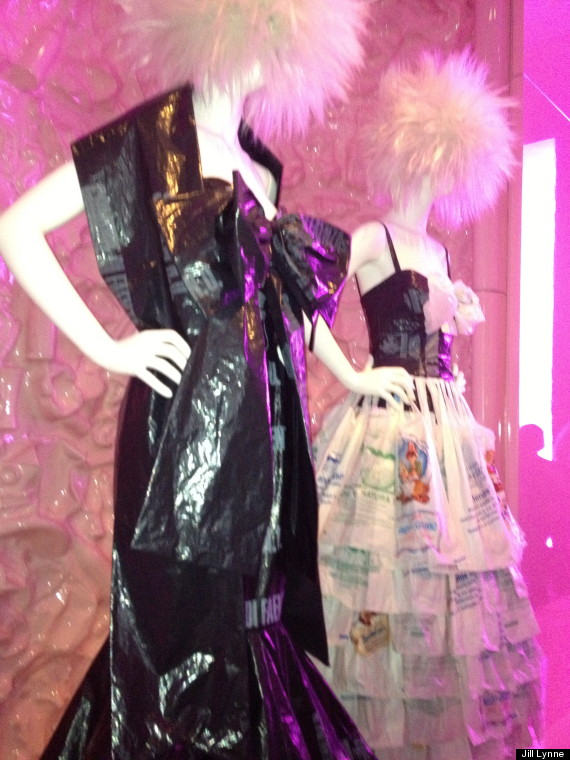 Having been around those Punk scenes- from that of Vivienne Westwood and Malcolm McLaren in London though New York's Mudd Club - while photographing and documenting ... it seems as though it is only the superficial stylistic elements that are transposed into Haute Couture. The raw rage and energy, that daring cutting-edge creativity - perhaps inevitably - is lost in translation!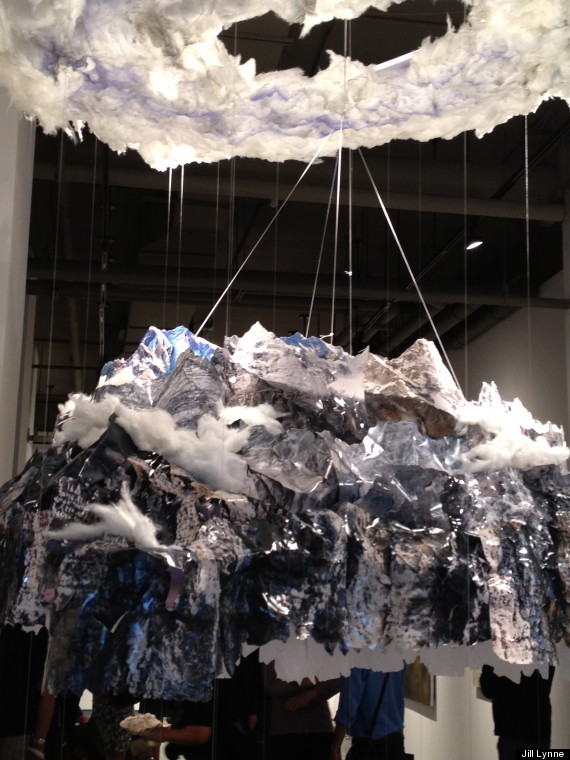 Tibet House, founded at the request of His Holiness the Dalai Lama, is dedicated to preserving Tibet's unique and deeply spiritual culture. The Gallery at Tibet House is showcasing THE UNIVERSE WITHIN with fascinating art by Govinda Sah'Azad'. A MIDSUMMER NIGHT's DREAM, with hypnotic Indian Classical Music by Polash Gomes and Anjana Roy, recently opened the Exhibition.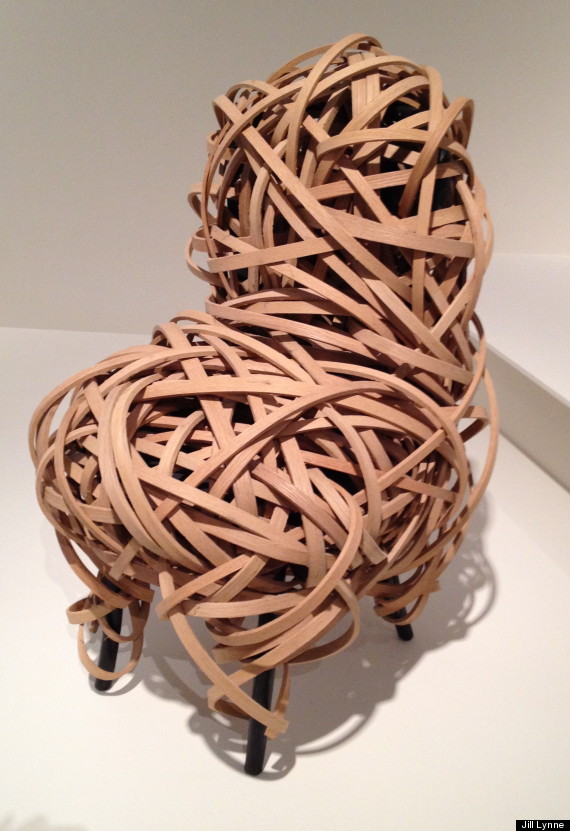 At NYC's MAD (The Museum of Art and Design), I particularly enjoyed Against The Grain: Wood in Contemporary Art, Craft and Design.
Traditionally Crafts were considered a lesser form than "Fine Art"; MAD under the aegis of insightful Barbara Tober, erases that "faux" demarcation.
The exhibit focuses on installations, sculptures, furniture and vessels created since 2000. My favs, the pieces demonstrating a high level of skill mixed with whimsy.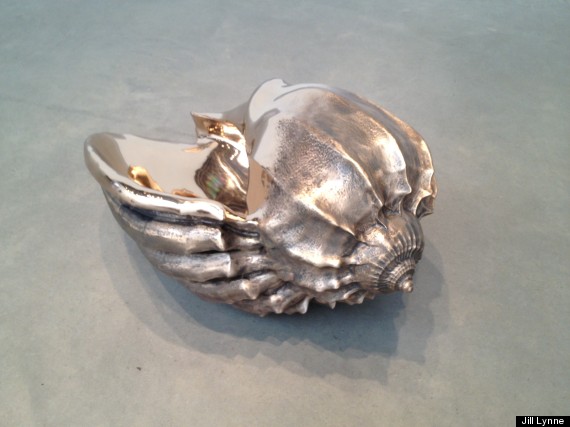 Shush...don't tell...
Always luv Saturday afternoons in the Chelsea Art Gallery District - the special time when true Art Collectors, Dealers and educated Aesthetes traverse those denizens of Art.
Below, recently appreciated...
There are so many wonderful World Betterment causes; So many valiant deserving individuals making a positive difference. Here are but a few that just crossed the path of yours truly...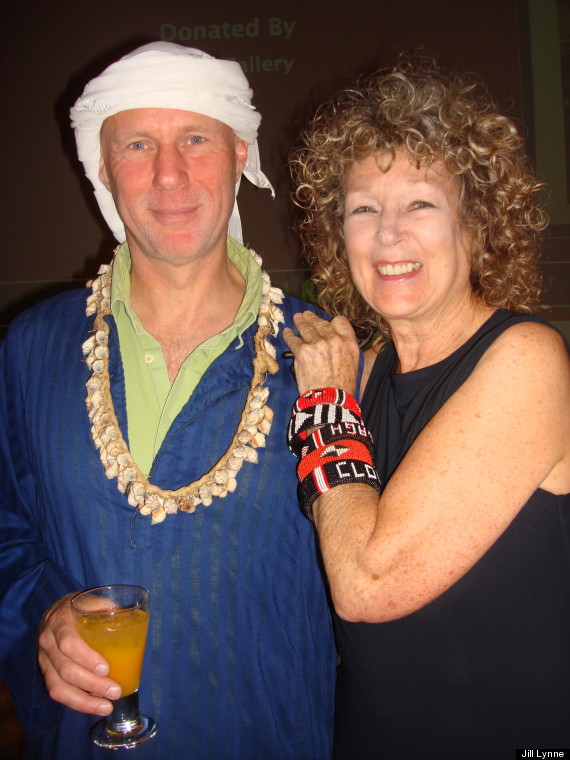 The THORN TREE Project:
Educating the impoverished children of the Samburu Tribe, Africa
African Bazar Fundraiser Event at Donna Karan's NYC Urban Zen Foundation space
Spearheaded by the exceptional Eco-Designer, Clodagh
www.thorntreeproject.org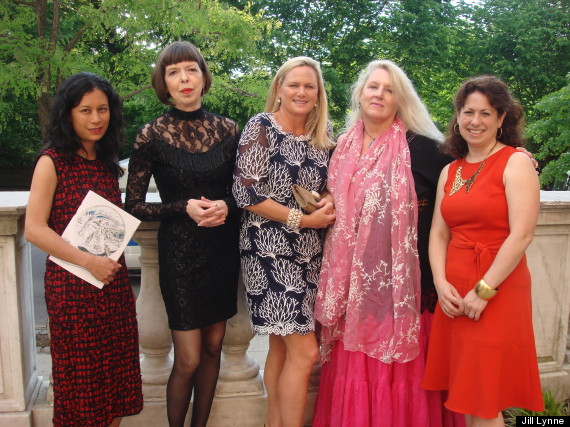 HARTLEY HOUSE, NYC:
Since 1897, providing social & community service including Free English Classes
Fundraiser at The Museum of The City of New York
www.hartleyhouse.org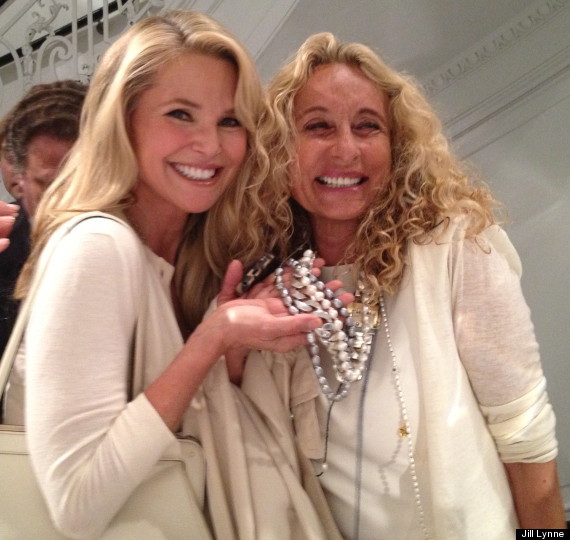 Park Avenue Garage Sale benefitting THE COUTURE COUNCIL
The Fashion Institute of Technology's Couture Council supports the exhibitions & programs at MFIT (The Museum at FIT)
www.fitnyc.edu
All Photographs Available for Purchase:
CONTACT: JillLynne1@mac.com
www.JillLynne.com
1. July 4th Macy's Fireworks Display featuring dynamic new colors & shapes, as viewed from Ramscale
2. Jill Lynne speaking on weighty 1972 First Cell Phone at Hilton Hotel's 50th Anniversary Celebration
3. Courageous Edie Windsor - who in bringing her case to the Supreme Court, was instrumental in legalizing Same Sex Marriage
4.The fabulous Lady Bunny - featured in THE OUT LIST
5. The charismatic John Malkovich in THE GIACOMO VARIATIONS at City Center
Photo by Natalie Bauer
6. Vivienne Westwood at her Kings Road Boutique, London 1974
7. From the Metropolitan Museum of Art Costume Institute's PUNK: CHAOS TO COUTURE,
Two Dresses fabricated from Garbage & Shopping Bags, House of Moschino 1994
8. Marc Quinn wondrous sculpture from the "All The Time In The World" Collection, Mary Boone Gallery, Chelsea
9. From MAD's (The Museum of Art and Design) AGAINST THE GRAIN Exhibition,
Thornet Chair by Matthias Pliessnig, 1978
10. Eco-Designer Clogdah with Son at the AFRICAN BAZAAR Fundraiser, Urban Zen -
developing Educational Programs for the Children of the Samburu Tribe
11. The Co-Chairs of the Hartley House Benefit at The Museum of The City of New York,
Jennifer Kelly, Judith Baldwin, Harty du Pont, Alexis Walker and Diane Downs
12. Model Christie Brinkley views the new jewelry collection of Ann Dexter-Jones at THE PARK AVENUE GARAGE SALE benefitting MFIT's (The Museum of The Fashion Institute of Technology) Couture Council, supporting Exhibition and educational Programs