Being a cinema-buff, it is rare for me to think that a theatrical event surpasses the film -- especially a good one.
However, such is the way of Kinky Boots, the Broadway musical that utilizes all possible elements within the theatrical art-form -- from the excellent book by Harvey Fierstein, brilliantly cast actors, dynamic staging, amusing costumes, dramatic lighting to the memorable music score by Cyndi Lauper. Kinky Boots is a unique production that is both wonderfully entertaining and meaningful.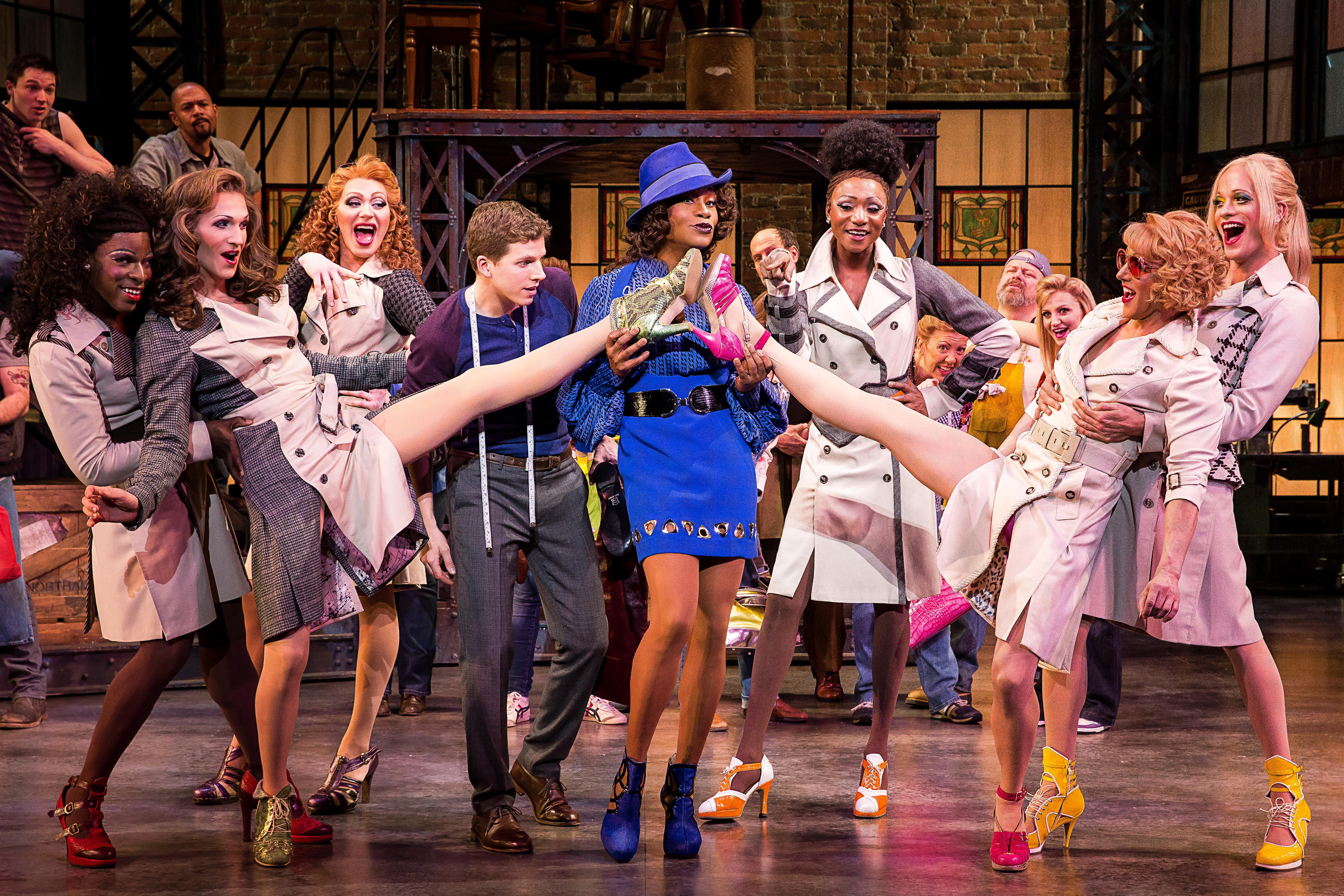 (Kinky Boots cast: Stark Sands, Billy Porter, The Angels (c) Matthew Murphy)
My Italian friend Manuela Goren originally brought the true story of Kinky Boots to my attention. She had encountered the players when they were dabbling in producing wonderful shoes for Saks, in Milan. Fascinated, I was first in line at the film's 2005 screening. It seemed serendipitous that on the eve of attending the Broadway show, it was rebroadcast on cable.
(Post-performance lead actor Billy Porter patiently signs autographs with other cast members for cheering attendees)
Yes! I was predisposed to like Kinky Boots, the musical. However, I did not anticipate just adoring it, having a fab time "rocking-out" to the point of almost not being able to stay seated, and again being deeply touched by it's poignant message.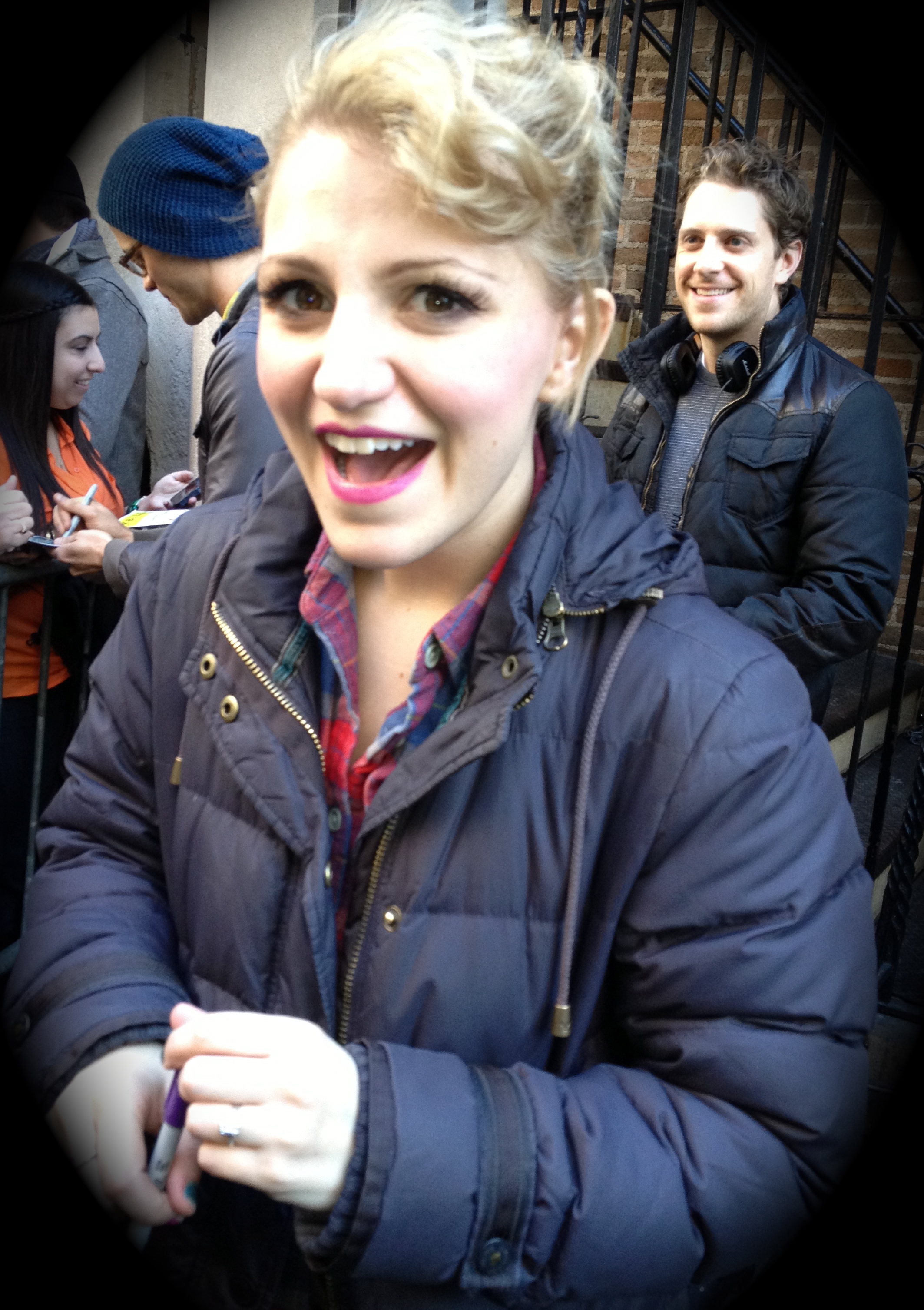 (Actress Annaleigh Ashford makes a signature Kinky crooked smile)
The story line focuses on a young Manchester-based man, Charlie played by Stark Sands, who inherits a failing family busy making fine leather shoes. Voila! Along comes Lola, the fabulous cross-dresser, acted with true genius by the extraordinary actor Billy Porter and... Also delightful, the spunky gal-friend Lauren performance by Annaleigh Ashford.
On a deeper level, the show is about embracing difference with acceptance and love.
(Actor Star sands outside stage door.)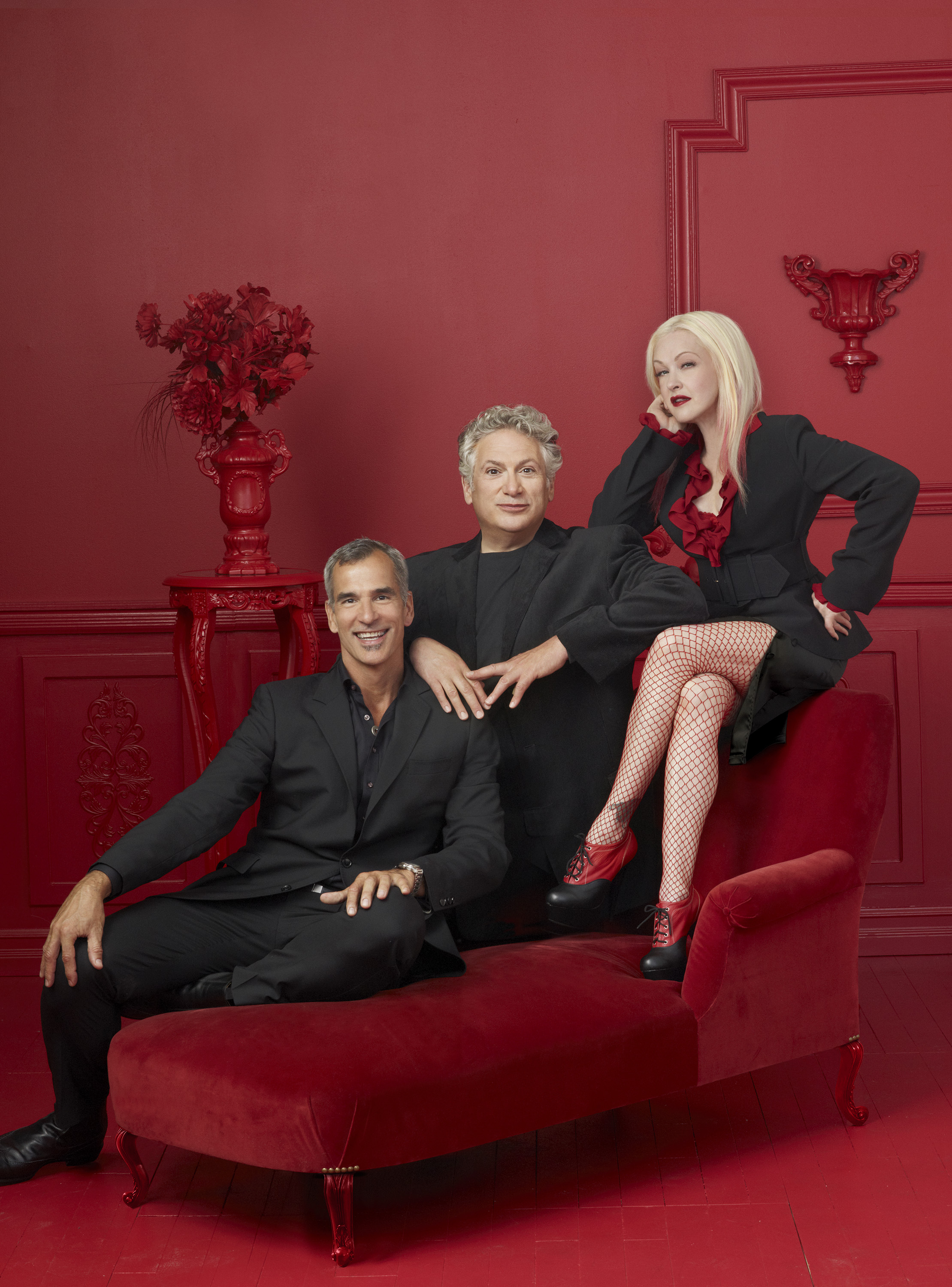 (Director and choreographer Jerry Mitchell, book writer (and more...), Harvey Fierstein, and music and lyricist, Cyndi Lauper (c) Gavin Bond)
I was honored to present, at the Lincoln Center American, the debut concert of the legendary 92-year-old Brazilian songstress and entertainer, Bibi Ferreira. The effervescent songstress/entertainer Bibi, brought down the packed house at Alice Tully Hall, radiating energy and charisma that made her appear to be half her age. She sang tangos in Spanish, Edith Piaf classics in French, and Portuguese Brazilian favorites, accompanied by her 20-piece orchestra.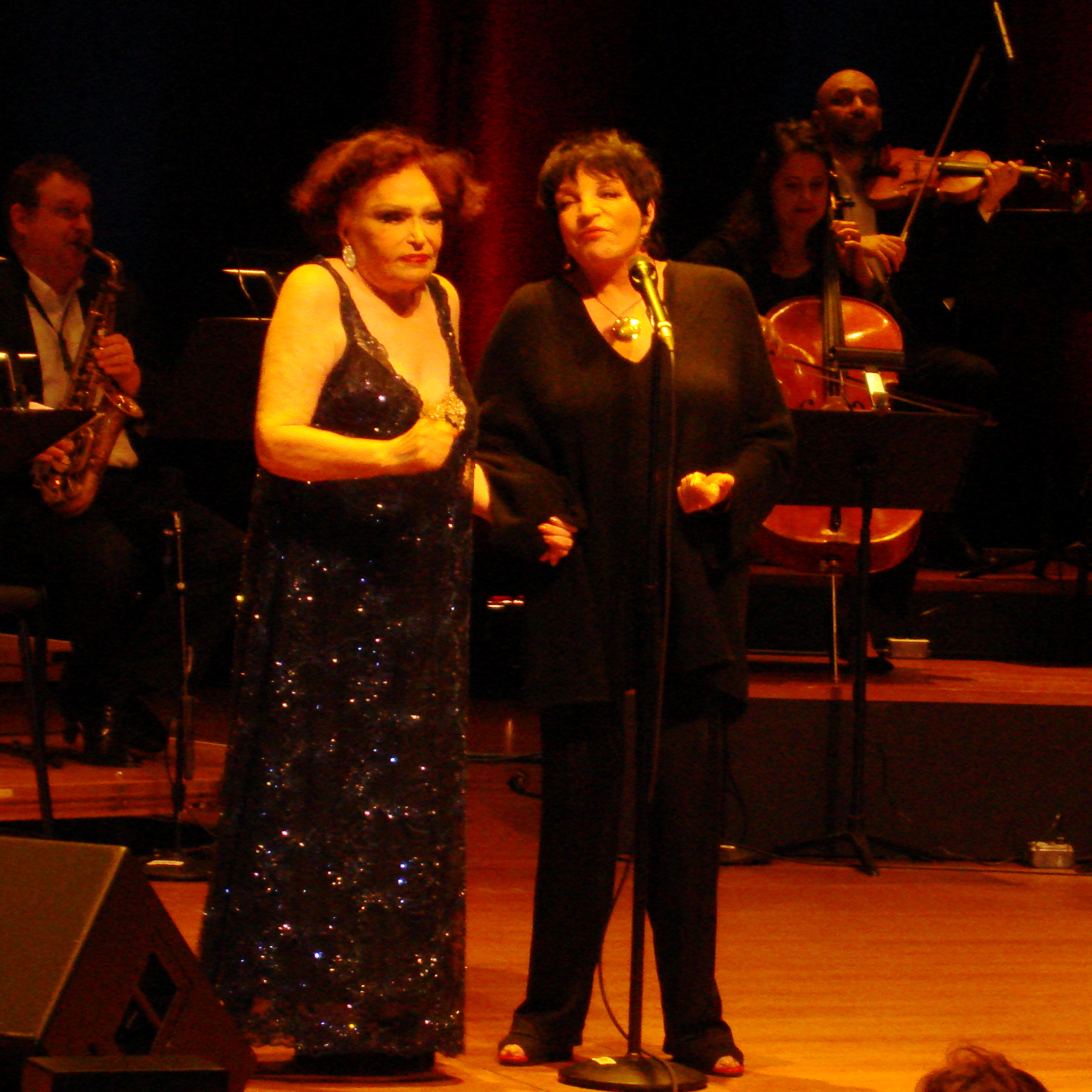 (Songstress Liza Minnelli joins legendary Brazilian Entertainer, Bibi Ferreira, on stage at Alice Tully Hall Lincoln Center)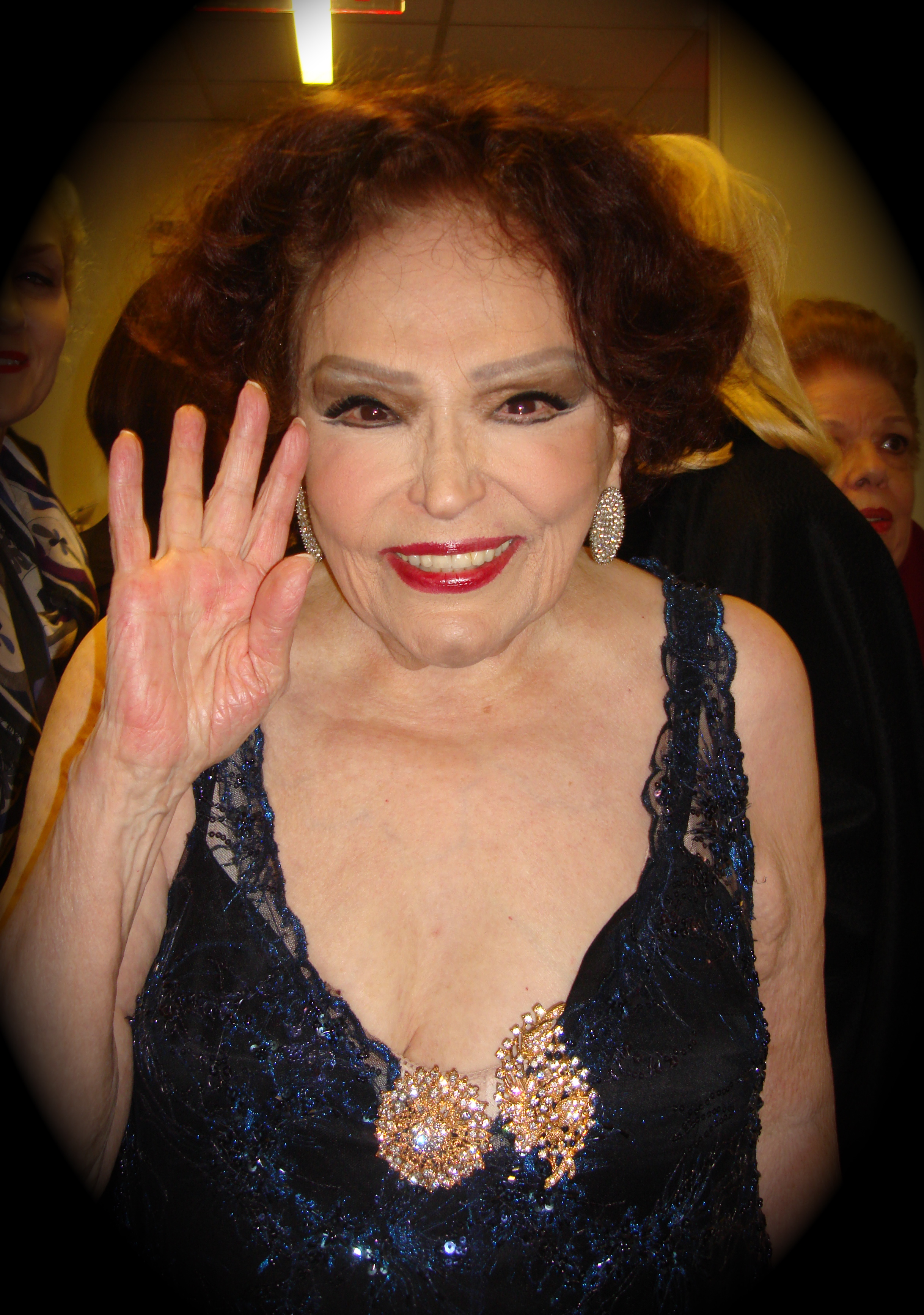 (Backstage with the amazing, energetic 92-year-old Bibi Ferreira)
Liza Minnelli sang along with some of the performance, joined her on stage for exciting duets, and backstage said this was one of the best nights of her life. The genius of Bibi Ferreira's performance will always be remembered by yours truly... Viva Bibi!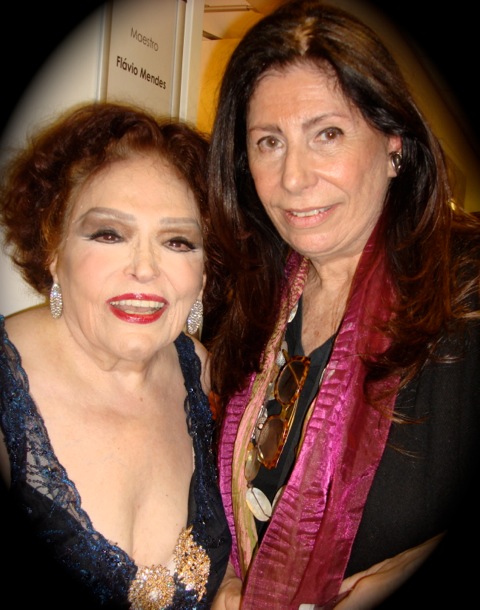 (Brazilian freind Anna Maria Tornaghi with Bibi Ferreira)
All Photographs (c) Jill Lynne 2013 (unless otherwise indicated)
Available through JillLynne.com JillLynne1@mac.com