Text & Photos © Jill Lynne, June 28, 2011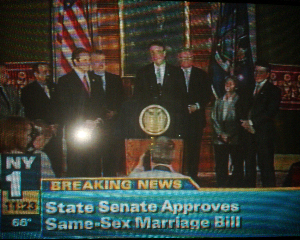 I first moved to Greenwich Village in the 1970s with my Amour and wee Daughter. After being raised in NYC's Art world I had already experienced great times there - hangin' 'round Washington Square's fountain, stummin' my guitar, conversing in numerous cafes, sketchbook in hand, evenings frequenting Gerde's Folk City, The Bitter End, and underground haunts.
It was way post-Stonewall -- when on June 28th, 1969 -- a large group of gay men, lesbians, and fabulously decked-out drag queens, courageously rose in angry protest against another abusive police raid. At Sheridan Square's Stonewall Inn, all demonstrated, "They were not taking it anymore!"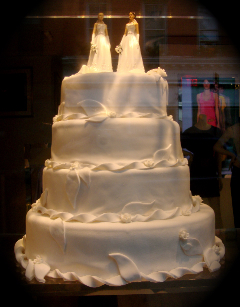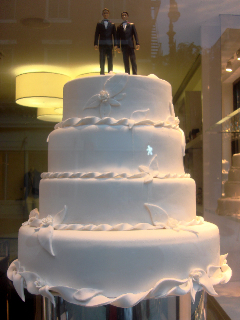 The West Village was tres gay then, and that was inviting. It promised a safer haven from city streets on which there was regular violence against women, muggings and rape.
Raised with a socio-political conscience I became involved in the surrounding "Gay Rights Movement". It always seems, whether focusing on women's rights, civil rights or gay rights- and yes, animal rights - that the true cause, is equality, social justice and human (istic) rights for every living being.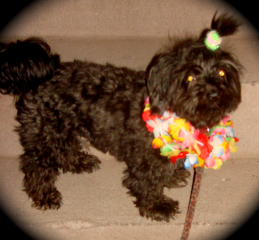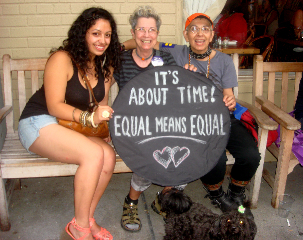 My first editorial gig with the infamous "AfterDark Magazine" - the first successful gay-oriented entertainment publication - plunged me into the wonderful world of 80's entertainment. There was Bette (Midler) at the Baths, Tommy Tune at the Lucille Lortel, extraordinary parties at Studio 54, Xenon, Bonds ...Such Fun!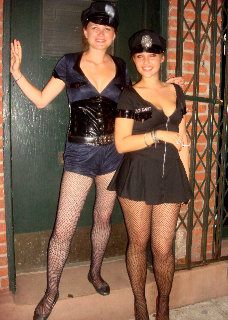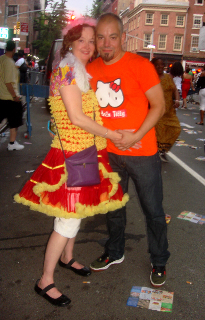 That fun was to end with a resounding thud.
With the onset of AIDS, I lost many beloved friends and associates. The very social and professional landscape of all our lives was devastated, obliterated. So much creative greatness gone... Many could not bear the sadness and left NYC, seeking solace.
I dedicated myself to developing fundraising benefits for AIDS research and care -- AMFAR, Gods Love We Deliver...in Manhattan, the Hamptons and Palm Beach -utilizing my contacts, efforts and funds to try to curtail this new holocaust -the "Holocaust" of our baby boomer-ish generation.
It was an uphill fight. At first, there was just confusion and terror -- without any real comprehension of what was occurring. My first friend to die was a noted Jewelry Designer. Having always been a dieter, he was at first, just thrilled at his marvelous weight loss.
Then when finally some mix of science and medicine finally diagnosed AIDs, the fear of contagion set in. It was a terrible time and the government did not get easily onboard until organizations such as ACT-UP aggressively protested, and VIPs such as the late, great Actress, Elizabeth Taylor, lent her support to the cause (AMFAR). By then, far-too-many lives were needlessly lost.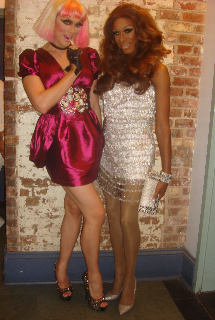 Which is all to say, that the issue of "marriage equality" is not only "loaded", but holds both a pragmatic and symbolic value. Practically, among a myriad of benefits, it now allows for one partner to visit their "significant other" when hospitalized and only "family" are allowed. Of similar importance, it broadcasts loud and clear -- "We humans are all the same!" despite sexual preference, mode of attire, diverse ethnicity, we cry, we bleed, we celebrate and we love! The world needs more Love. That's for sure!
So it was with great anxiety, that I, as zillions of others, awaited the New York State Senate's vote on legalizing gay marriage. New York has always been a beacon of freedom. We have heralded justice for women, workers, and civil rights. It was almost embarrassing that "Marriage Equality" had already been guaranteed by six other states.
With all due respect to former Governor George Pataki who first attempted to pass this legislation, a special shout-out for the unrelenting efforts of Senator Thomas K. Duane, and credos to the significant negotiating powers of New York's presiding Governor, Andrew M. Cuomo, the legislation passed.
And as ye ole song says. "There was dancing In The Streets!"
The 42nd Annual Gay Pride Parade was bigger, brighter and more hopeful than ever.
I've been documenting the scene since the '70s and can personally attest to this. However like many Boomers - who now avoid crowds, - I chose to "snap" about the perimeters and aftermath.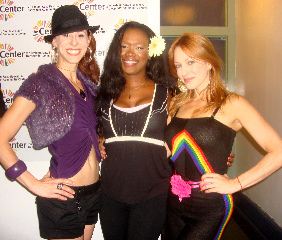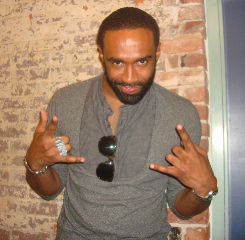 So on Monday, after this elating, although exhausting weekend, I attended "Broadway Sings For Pride" - the Benefit Concert for NYC's LGBT Community Center (Lesbian, Gay, Bisexual, Transgender) - which provides strategic services and fun activities. Founded in 1983, located on West 13th Street, the Center now serves more than 300 groups, including Adult Wellness and Youth Enrichment Services.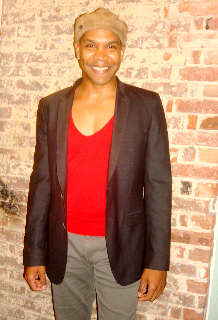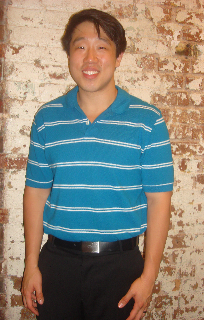 The Benefit, Produced by Neal Bennington, featured a bevy of star-studded Tony Award Winners and inspiring Performers passionately singing their way into the audience's hearts. A highlight was the rousing hip-hop performance by the long, tall Will Sheridan - the Villanova Basketball Player whose "Coming-Out" prompted a media controversy. Graciously Designer Susan Bellinson donated her "Freedom Straps" (a diagonally worn type slim-pack) for the worthy cause.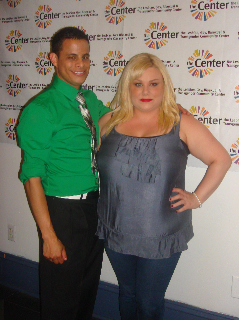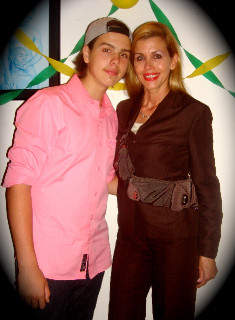 For now, yours truly is looking forward to attending more Weddings.
But first I'm taking a nap.
Always, All-Ways, VIVA Freedom!!!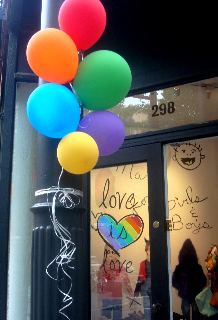 All Photographs (c) Jill Lynne, July 2011
To Purchase Photos, Contact us @ JillLynne1@MAC.com www.JillLynne.com
1. New York 1 Announcing the Passing of Marriage Equality (with Governor Cuomo)
2.& 3. Michael Kor's Gay Wedding Cakes Windows, Bleecker Street
4. HRH Price Shadow the Havanese Dressed up in his Festive Gay Pride 2011Costume
5. Celebrating Equal Marriage Rights
6.& 7. Celebrating Duos
8. Colorful Cross-Dressers
9. Heather Parcells (WONDERLAND, CHITTY CHITTY BANG BANG & A CHOROUS LINE), Rebecca Larkin (AVENUE Q & SOUTH PACIFIC) and Tracy McDowell (RENT)
10. Will Sheridan (Performer & X College Basketball Player for Villanova Wildcats whose coming out caused a media frenzy
11. Antoine Smith Tony-Award-Winner for MEMPHIS, RENT
12. Raymond J. Lee (Tony Award Winner for ANYTHING GOES, MAMA MIA)
13. Producer & Emcee Carly Jibson (HAIRSPRAY & CRYBABY)
14. Debbie Dickinson & Son Evan Lagache
15. Mark Jacob's Children's Shoppe with Gay Pride "Love is Love" Windows