The new season has begun -- and with it a rush of exciting cultural, charitable and social events. The challenge -- that "clone problem," wishing we could be in multiple locations simultaneously.
The two theater events, I recommend, both focus on the lives of important cultural figures that left indelible effects on our society, although their lives were cut short by murder... Harvey Milk and John Lennon.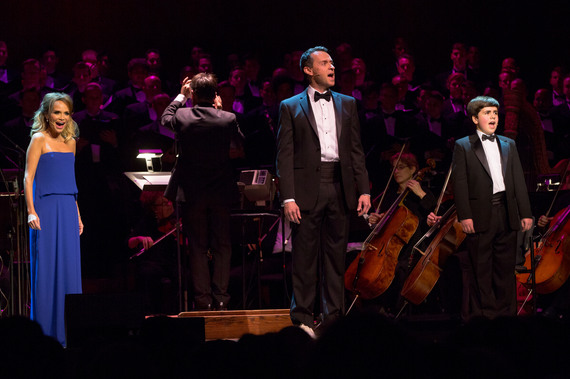 Three Stars Illuminating I Am Harvey Milk -- Kristin Chenoweth, Andrew Lippa and Noah Marlow
Theatrically, the riveting one night production of I Am Harvey Milk an original oratorio based on the life of the first openly gay man championing social justice to hold public office in California was an emotionally dynamic experience,
Staged at Lincoln Center's Avery Fisher Hall, starring Andrew Lippa (who also wrote the words and music), Kristin Chenoweth (and what an extraordinary Soprano voice comes through that petite person...), and the young and so talented Noah Marlowe, as well as featuring the Orchestra of St. Luke's and debuting The All-Star Broadway Men's Chorus, the evening benefitted the Hetrick-Martin Institute.
Harvey Milk himself is an American Icon to those of us who applauded his struggle for gay rights, his long ascent to public office, and his tragic untimely murder. His legacy is embedded not only in our social structure but also in our hearts.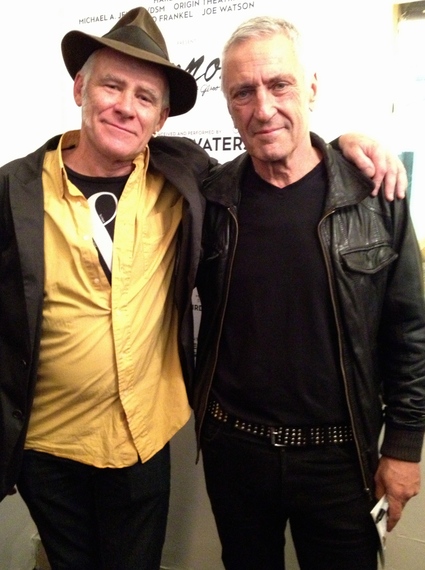 Actor John R. Waters with Co-Star, Musician Stewart D'Arrietta at the Union Square Theater's production of Lennon: Through A Glass Onion
The extraordinary energy of John R. Waters highlights the new production of Lennon; Through A Glass Onion at the Union Square Theater. Along with the exceptionally talented musician Stewart D'Arrietta, the production chronicles the life of John Lennon, following the chronology of his life -- from humble beginnings in Liverpool, through his rise to fame and tragic murder.
Of particular interest, although I knew all the music, I had not realized how the individual songs corresponded to specific events in the life of John Lennon.
The producer Harley Medcalf and I shared poignant stories regarding John's death.
I relayed how I was photographing Debbie Harry at Hurrah's when a strange hush fell upon the crowd. Whispered from one to another was the horrible news that John had been murdered.
Without plan or discussion, we all silently filed out of the club quietly proceeding -- as in a funeral dirge -- to the Dakota, a few blocks away, where we stood for hours in shock and tears.
Harley spoke of the difficulty in breaking the news to Elton John; Sean Lennon is Elton's Godson.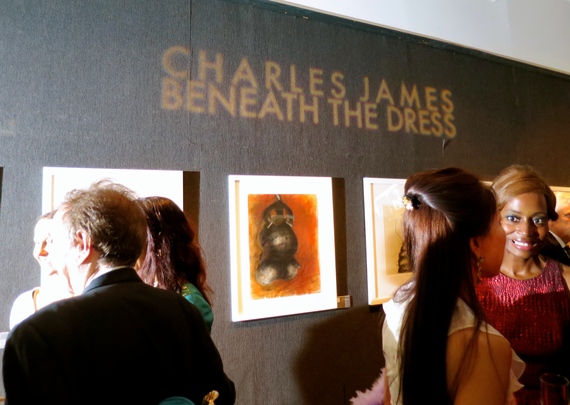 Charles James opening at The National Arts Club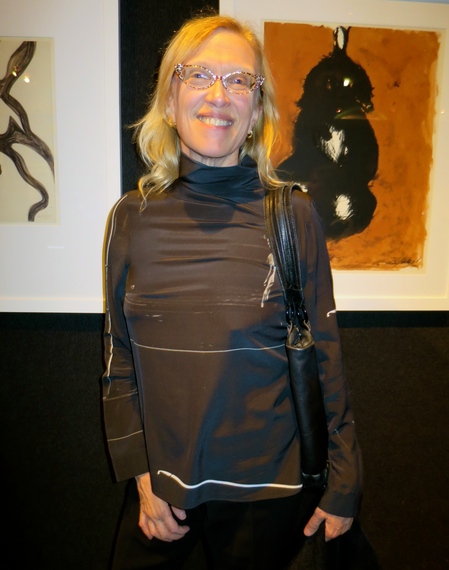 Valerie Steele, Director MFIT (The Museum at The Fashion Institute of Technology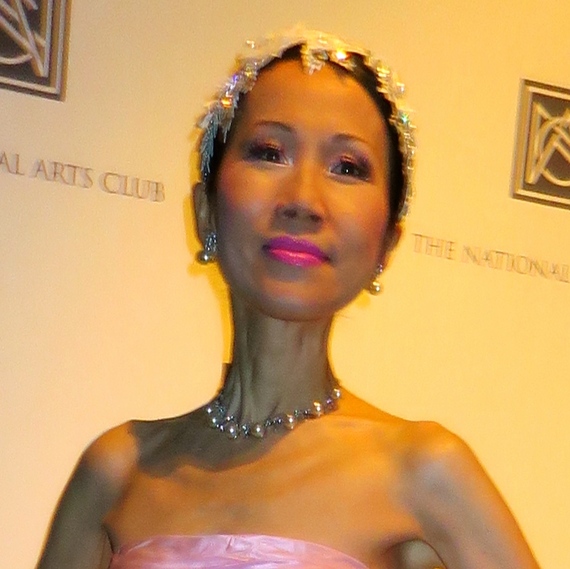 Chiu-Ti Jansen, Publisher YUE Magazine
It is interesting to discover that the wonderful Fashion Designer Charles James was also an amazing draftsman.
James' Couture collections were recently featured at an extensive exhibition at The Metropolitan Museum of Art. The brilliant installation utilized technology to reveal how his celebrated ball gowns were constructed, while viewing the actual garment.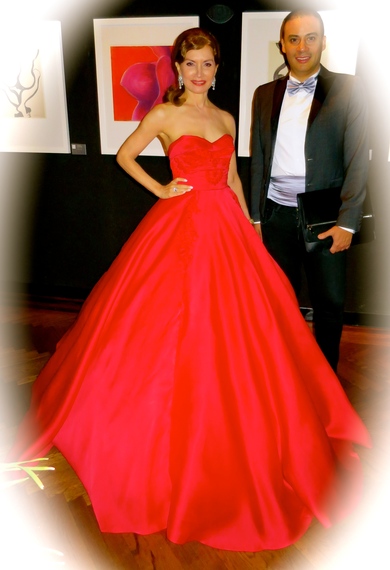 Philanthropist Jean Shafiroff models Designer Victor de Souza Gown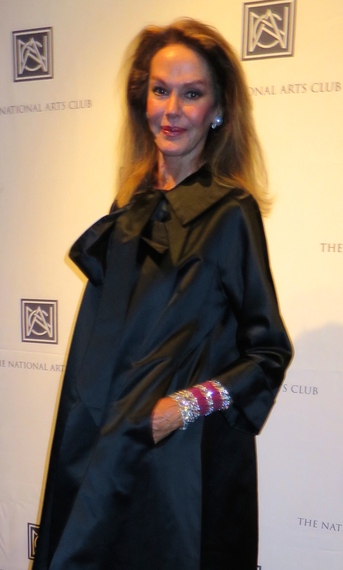 Designer Cece Cord models a vintage Charles James coat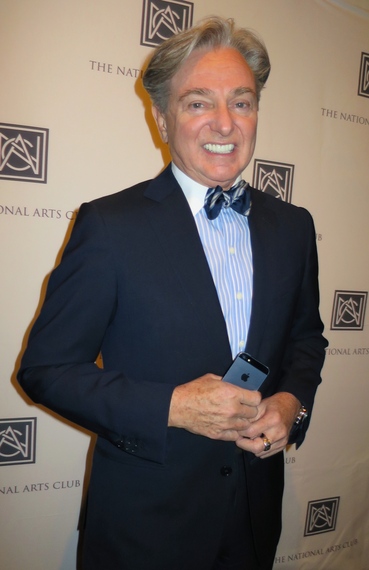 Always debonair, international interior designer Geoffrey N. Bradfield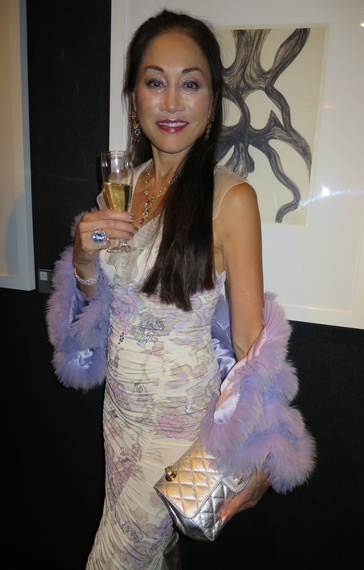 Musical artist Luccia Hwong Gordon
The impressive exhibition at Gramercy Park's National Arts Club Charles James, Beneath The Dress from the private collection of R. Couri Hay featured wonderful Erotic and Fashion Drawings.
With over 400 attendees and 140 Dinner Guests, the opening was so packed that a queue formed down the block to enter the Club. Attended by Fashion and Art Luminaries, including Valerie Steele, Cece Cord, Nicole Miller, Cornelia Guest, Jean Shafiroff, Harvey Weinstein, Kimberly Rockefeller...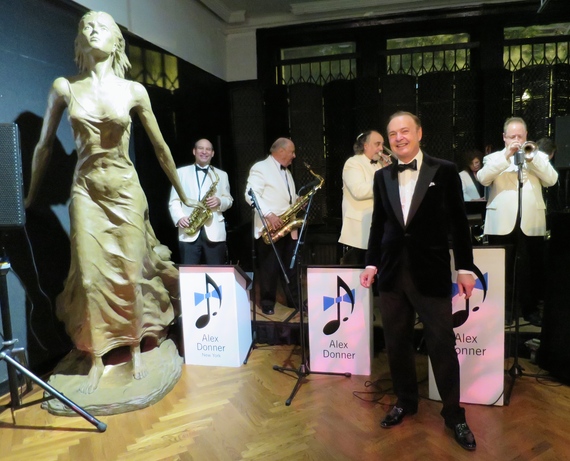 Alex Donner serenades the NAC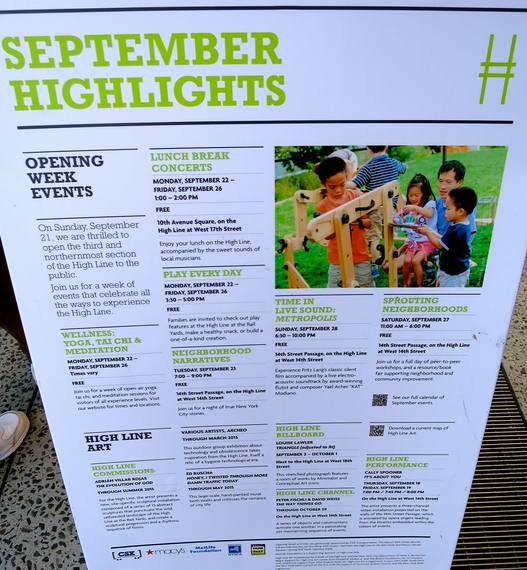 Sign noting the newest Highline Extension
Delightful art viewed from The Highline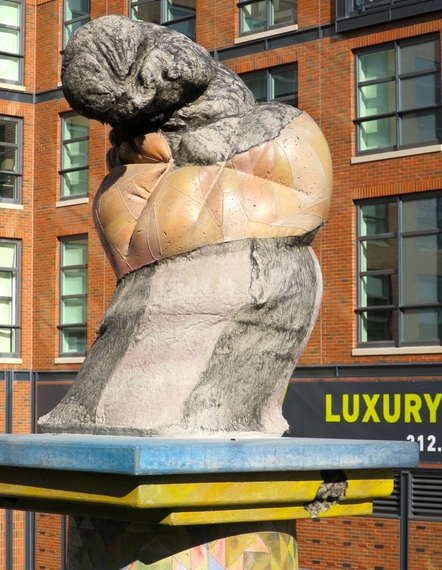 ARCHEO by Gavin Kenyon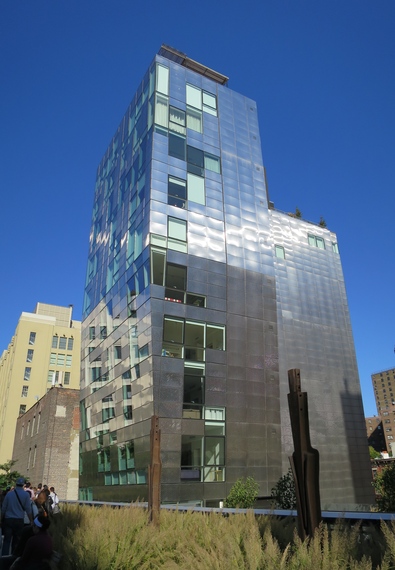 Up-close and personal with curious architecture viewed only from The Highline
One of my most delightful afternoons was recently spent walking the entirety of the High Line - which as of mid-September now extends from Gansevoort Street in the trendy MPD (Meat Packing District) through the Rail Yards at 34th Street -- between 10th and 12th Avenues.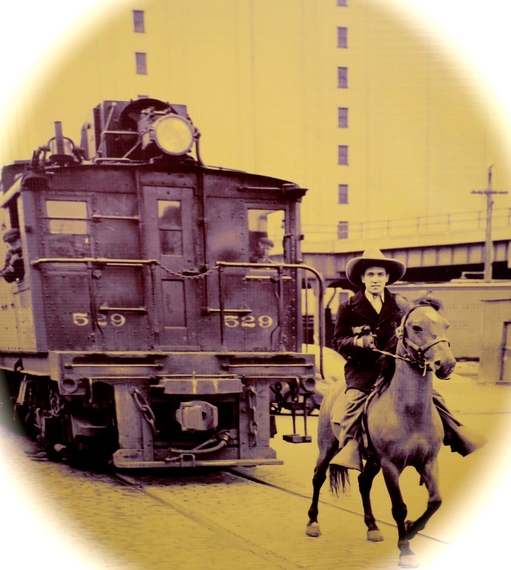 West Side Cowboy, 1851
In 1851 NYC's West side freight corridor was named "Death Avenue" because of the many pedestrian accidents. New York's Central Railroad men on horseback to ride in front of trains, waving all aside.
The innovative public park is built on the historic elevated freight rail line. The visionary Landscape Designers incorporate the actual rails with indigenous plants and grasses to create a unique terrain. Dotted with a wide array of art -- visual installations, holiday activities and Concerts.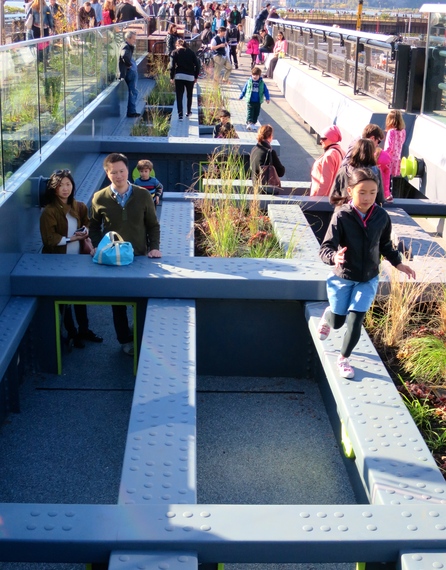 Innovative new children's playground mirrors railways tracks
Look forward to Haunted Halloween on Saturday October 25th, stargazing on October 28th, The Holiday Concert on December 7th and The Gaits: A Soundwalk on Sunday December 21st.
For additional information and to contribute, visit Thehighline.org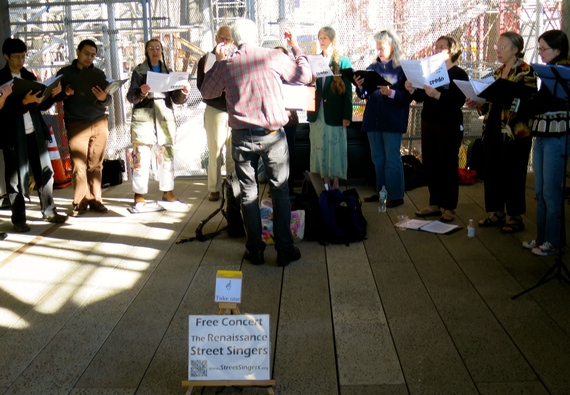 Music On The Highline
The 25th Anniversary of The Alchemist by celebrated Author and Spiritual Teacher Paulo Coelho was just released by Harper Collins in a lovely portable paperback.
I had not read this missive a quarter of a century ago when it was all-the-rage.
However when Oprah reminded us of it, on her marvelous must-see Super Soul Sundays,
It was time,
The Alchemist is the story of the spiritual quest, a timeless, cross-cultural archetypal tale of a young man seeking the "truth." Familiar to us in Herman Hesse's "Siddhartha", and myriad stories, this sweet rendition is of a young shepherd boy leaving his flock and risking all to discover the meaning of life.
Some think that great art is timeless. However it also seems that some art is dependent on context. So although we understand how 25 years ago the story might have been revelatory, for the baby-boomer self, The Alchemist felt a bit "old."
Retro cat-eye sunglasses have been appealing to my inner Fashionista. Voila! There at the Rand Luxury Event, there was Cindy Hussey, the Founder of Velvet Eyewear with a must-have version.
A former optician, the well-designed sunglasses are manufactured in Italy. And Cindy also gives back.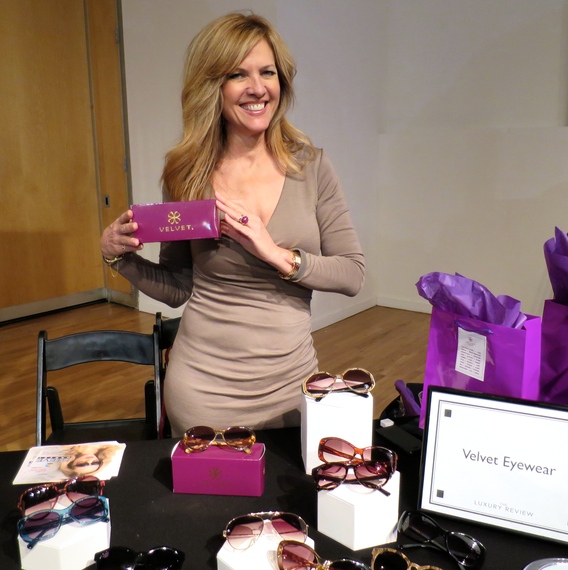 Cindy Hussey, founder VELVET Eyewear
To quote, The Velvet "Push Art" initiative supports art education to shape and save lives. We support the arts by providing recycled materials and funds to organizations that supply schools with resources they need. We also sponsor creative contests, internships, summer camp programs, and educational grants to young adults that need a little "Push in ART."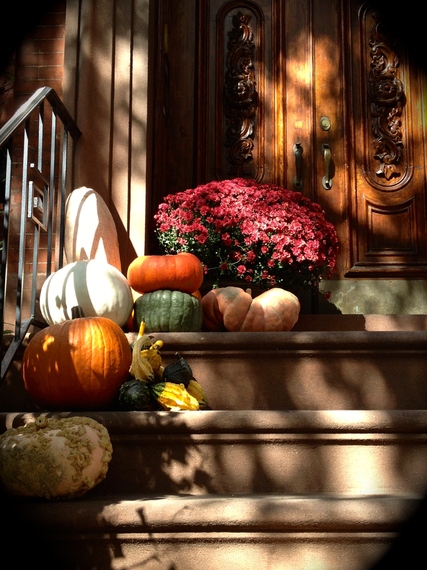 Autumn Bounty In The West Village
All Photographs © Jill Lynne 2014, available for Purchase
JillLynne1@mac.com
www.JillLynne.com