It was a beautiful spring day, 20 years ago, when I walked out of the sunshine and into the basement of a bear bile farm in southern China, where 32 moon bears were suffering a living hell.
It was a dark, dirty room, stinking of feces and infection, and all of the bears who were held there were peering grimly into the gloom from their coffin-like cages.
Their eyes followed me around the room as I walked past, mentally counting the multiple examples of physical and psychological abuse; long metal rods protruding from bleeding, infected holes in their abdomens, and numerous injuries to their skeletal bodies.
And then I saw a bear who would change my life. Actually I felt her first, as she reached her paw through the cage and touched my right shoulder. The surge of fear I felt upon entering the room was quickly replaced by a desolate sadness as I looked into her miserable, pleading brown eyes.
I recklessly reacted by taking the paw that reached out through the bars of her cage, towards me, in my own hand - and felt a gentle, vulnerable squeeze in return.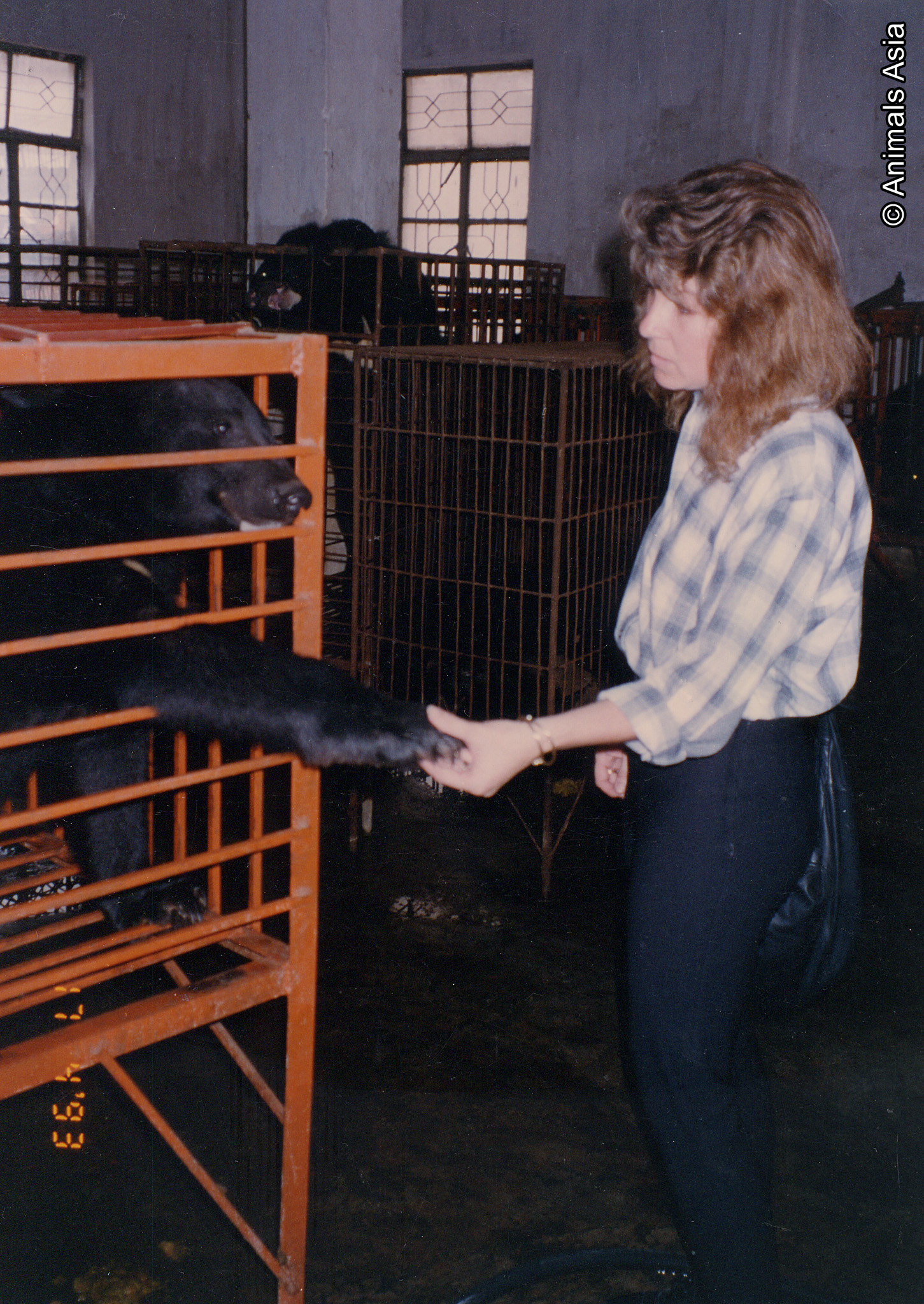 I named her Hong and made a solemn promise that if I couldn't help her, I would try to help others of her species who were destined to suffer like her.
And then I left that awful place, somehow knowing I would never see her again.
The weeks and months following that first bear bile farm visit in 1993 saw a learning curve that couldn't have been more vertical. Launching Animals Asia in 1998 was a strategic move recognizing that the plight of the bears could be best understood and addressed from a "local" perspective by people who have lived or worked in Asia itself.
Today, Animals Asia continues accelerating the original focus of our foundation, by being devoted to ending the barbaric practice of bear bile farming and improving the welfare of animals in China and Vietnam. The bear bile trade sees over 10,000 bears kept on bile farms in China, and around 2,400 in Vietnam. Regularly milked for their bile, which is used in traditional medicine, they suffer what is literally a living death.
Bile is extracted using various painful, invasive techniques, all of which cause massive infection to the bears. This cruel practice continues despite the availability of a large number of effective and affordable herbal and synthetic alternatives.
The year 2000 saw our first big step of progress after signing a landmark agreement with the Chinese government to build a bear sanctuary. Soon construction began on that very facility, and later that year the first 60 bears arrived at the new state of the art sanctuary.
Today, we have two award-winning sanctuaries in China and Vietnam, where 400 rescued victims of the bile industry have made their homes so far. These sanctuaries provide safe havens for bears who have been tortured for years.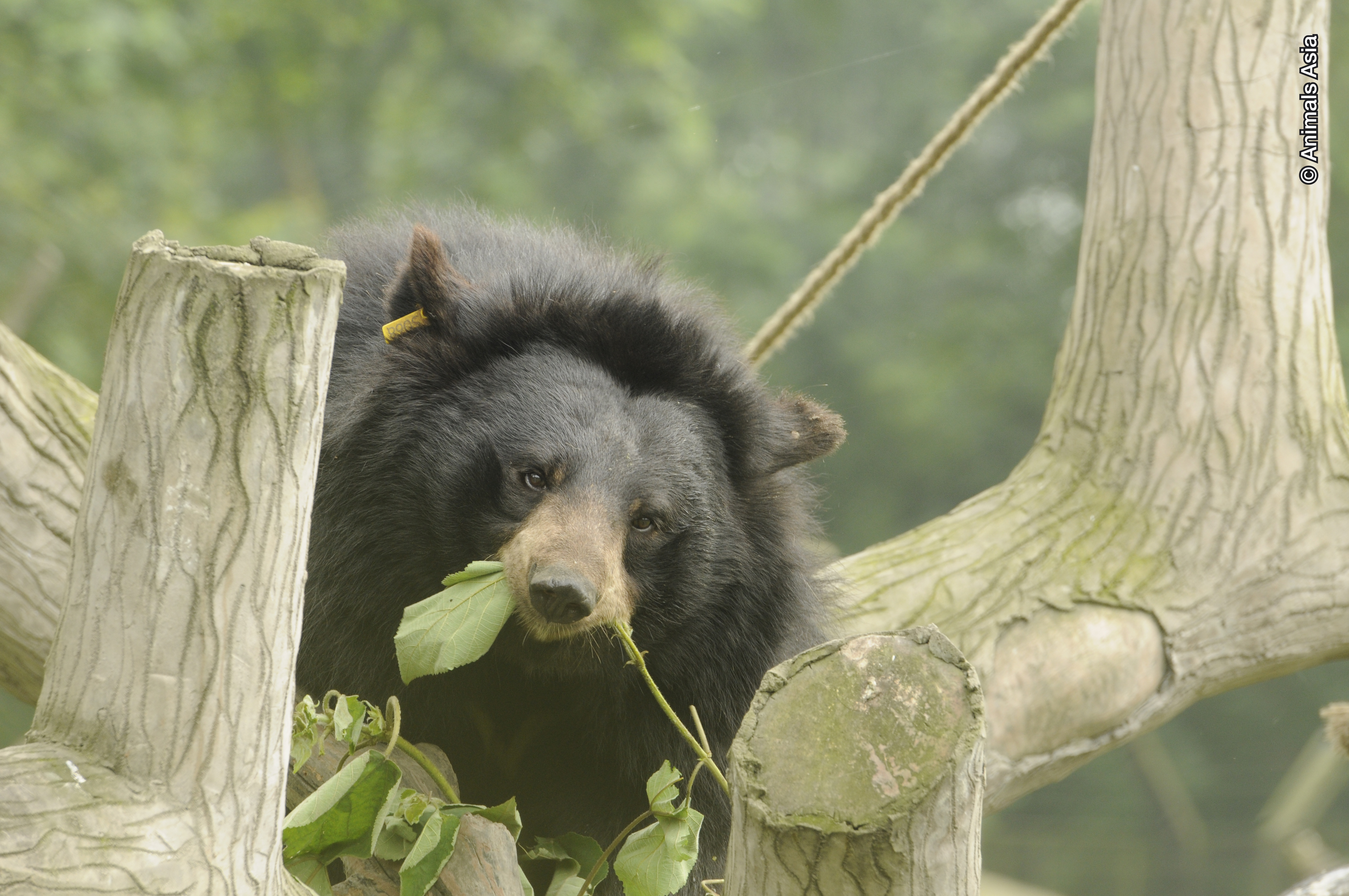 Hope and progress for the bears is with the people of China and Vietnam, as groups and individuals rise up to challenge the cruelty -- and the traditions of the past. Just last year, the bear bile industry was one of the top 10 issues discussed online in China.
Our long-running "Healing without Harm" campaign -- in partnership with traditional Chinese medicine (TCM) practitioners -- urges the replacement of all bear bile products. In China, thousands of individual TCM doctors and 40 pharmacists have cleared their shelves of bear bile, pledging never to sell it again.
In Vietnam, we've seen a win against impossible odds, with the Prime Minister overturning an eviction order against our sanctuary after a long fought battle against injustice. The number of farmed bears in the country has fallen from around 4,000 bears to 2,400 today, and we are optimistic that ongoing work in the country will see bear bile farming finally ended there too.
And 20 years after that first bile farm visit, Animals Asia rescued a 400th bear, Ung Hoa, as a farmer in Vietnam decided the bear he once farmed for his bile deserved a better life.
As I remember Hong again today, I want to thank her for starting the dream of the Moon Bear Rescue. The dream has since helped hundreds of bears. The dream sees bears like Oliver, who spent thirty years in cage, walking out into the spring sunshine with the confidence of individuals who know their lives are safe.