Seven years ago, I was pregnant with my first child and looking forward to my first Mother's Day.
Like any mother, I worried. But, I never expected that my son Aidan would be born nearly 12 weeks too soon and would weigh only three pounds. Now, for me, every day is Mother's Day.
Aidan spent 49 days in the hospital's neonatal intensive care unit. My husband, David, and I worried about his vision, his brain and his tiny immature lungs. He was so small that we could fit David's wedding ring around his entire wrist.
Our very first Mother's Day with Aidan was a huge milestone. We planted a tree in our front yard, called it the "Aidan tree," and it is now a marker for every year our family is together. As the tree has grown and spread its limbs, we have seen Aidan grow and thrive as well.
This Mother's Day was a quiet day at home, pancakes for breakfast and a walk with my son and my husband -- things we all looked forward to after a busy spring volunteering with the March of Dimes. Aidan is the 2014 March of Dimes National Ambassador and we've been criss-crossing the country to represent the March of Dimes mission to improve the health of babies by preventing birth defects, premature birth and infant mortality.
Our family has been March of Dimes supporters since before Aidan's traumatic preterm birth, and we've become much more active since then. When we spent hours upon hours in the NICU with Aidan, we saw the March of Dimes impact firsthand. We know that Aidan might not be here, doing amazing things today, without the March of Dimes. We want more babies to be born healthy and spared an early birth.
This year marks the third year of the March of Dimes imbornto campaign, which celebrates the idea that every baby is born to do something great and their parents are guiding lights to achieving those great things. From Mother's Day through Father's Day this year, anyone can shop and donate at select partners and retailers, such as Martha Stewart Living Omnimedia, Inc., The Bon-Ton Stores, Inc. and Mud Pie, to support March of Dimes.
At 6 1/2, Aidan can truly comprehend the struggles he went through and he knows that not all babies are as fortunate as he was. He's truly proud of volunteering for the March of Dimes. At a recent March of Dimes event Aidan whispered to me, "Mom, without the March of Dimes, I might have died like some of those babies."
I'm not yet sure what Aidan was born to do. He aspires to be president of March of Dimes, or president of the United States, or a storm chaser. His ambitions are astounding. But, I'm proud I was born to be his mother.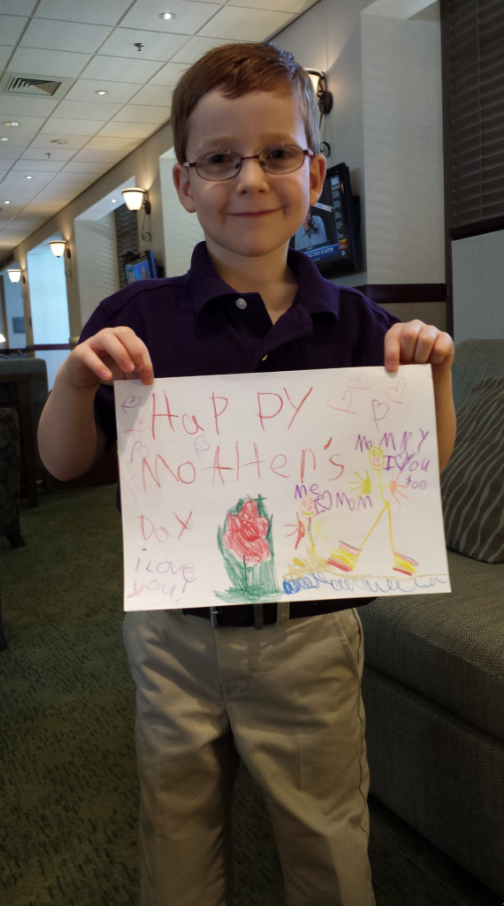 Jill Teeters is a March of Dimes volunteer and the mother of 2014 March of Dimes National Ambassador Aidan Lamothe.