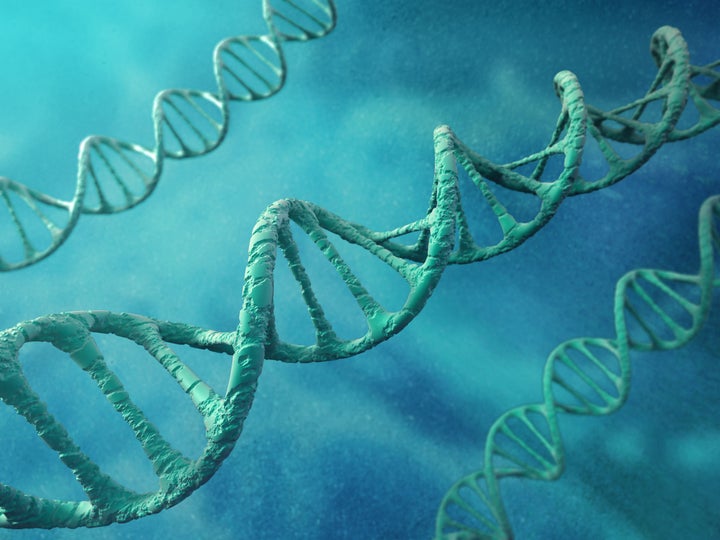 There's a couple things you need to know about me.
First, I'm a prostate cancer survivor. And second, well -- you see -- I get choked up rather easily.
Not that those two things are related, mind you. But every so often they manage to collide head-on. And when they do, I've learned to just roll with my emotions.
Spearheaded by FasterCures and the Milken Institute, "A Celebration of Science" brought together more than 1,000 leaders from across the scientific and policy communities to reaffirm the importance of bioscience and -- hopefully -- change the world for future generations.
Simply put by Mike Milken in the Wall Street Journal, "'A Celebration of Science' will do more than honor the past. Participants will be developing specific nonpartisan proposals designed to help strengthen future American science."
Based on the passion of the participants I personally witnessed -- including the majority leaders of the U.S. Senate and House Harry Reid and Eric Cantor, Minority Leader Nancy Pelosi, Secretary Kathleen Sebelius (HHS), "Magic" Johnson, and NIH Director Francis Collins, just to name a few -- I'd say the gathering hit its mark.
I spent the majority of my time, however, with my newfound prostate cancer brothers attending presentations and talks specifically focused on our shared disease. We had a special IBM Watson oncology presentation, listened to researchers discuss things like T-cells and the prostate cancer whole genome and heard how to make a targeted FDA-approved drug. For starters. We also had plenty of personal time, including an intimate one-on-one conversation with fellow prostate cancer survivor and former National Cancer Institute director Andrew von Eschenbach.
If prostate cancer had an Olympic team, you surely would have found all its members within a stone's throw of my every vantage point.
But the truth is, I'm not a science guy, myself. And, without doubt, much of the technical presentations flew over my bald head. I'm just a dad. One with what my oncology team believes to be dormant cancer cells hanging out in my body. I live my days with a constant reminder that those dormant cells could wake up at any time and take up residency in my body.
That's why I do everything I can do to stack the deck in my favor. And I pray for a cure.
Which brings me to my collision of emotions.
It all started innocently. And I truly didn't see it coming.
"How nice," the dad in me thought.
And then I figured out what was really going on.
You see, the Young Investigator Awards program was started by the Prostate Cancer Foundation with one goal: to identify a cohort of future researcher leaders who will keep the field of prostate cancer research vibrant with new ideas. To date, PCF has raised more than $500 million to support research for better treatments and cures for advanced prostate cancer and committed more than $21 million to supporting the careers of its Young Investigators to ensure a continued brain trust for innovation and the acceleration of discovery and progress.
Which brings me full circle back to my vantage point on the stage where I stood at the head of the line of prostate cancer survivors -- symbolically watching over these young researches as they, one-by-one, came up on stage to receive a medal.
From my spot in the line of survivors, I could look each one of the recipients in the eyes. I shook many of their hands. And I came inches from their youthful energy and passion for this disease. My disease.
That's what I saw in them.
It's doubtful they saw the emotions swelling in my eyes along with those unexplainable twitches in the muscles that connect my throat to my nostrils. And it's doubtful they were aware that, behind my smile, was a middle-age dad who felt grateful for an unexpected gift he felt he was being given.
Mike Milken, in a lunch address to us, said it best.
"This is our choice: Invest now to extend the nation's past achievements, or pass the economic and social burdens of disease to the next generation. It's time to reaffirm our commitment."
This non-science kind-of guy couldn't agree more.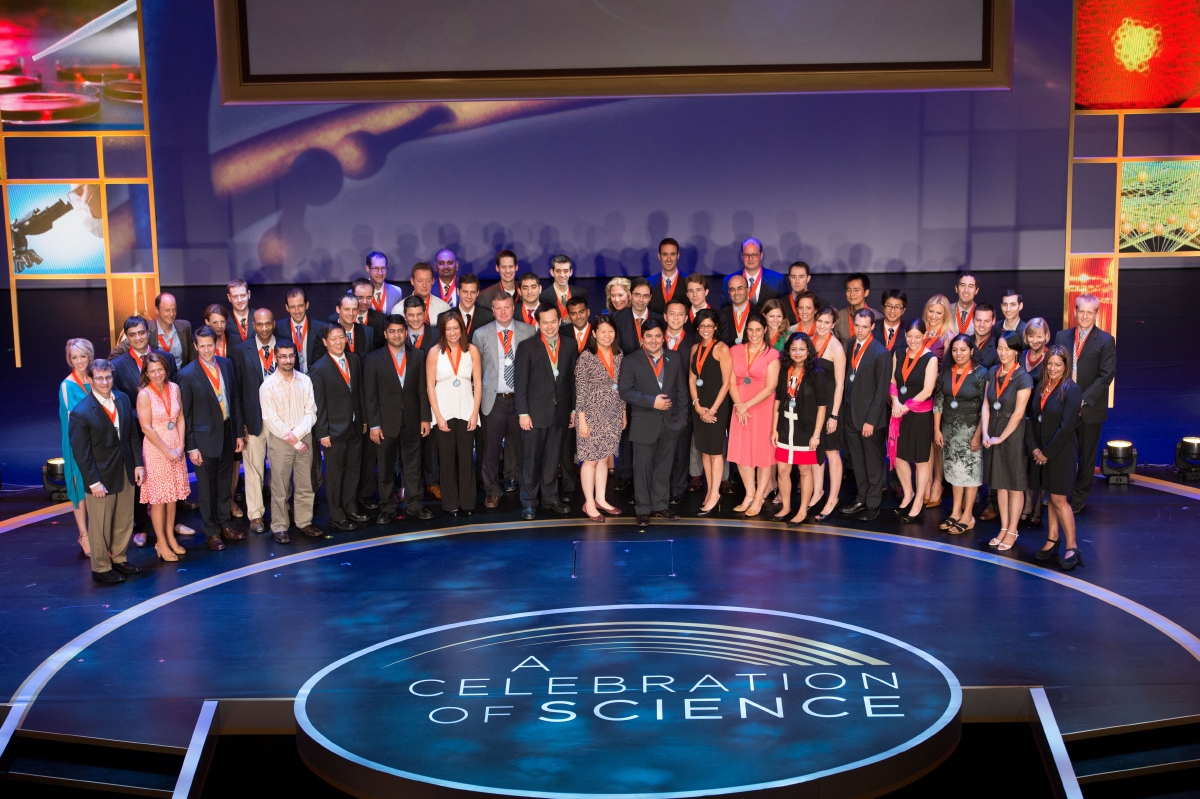 This year's Prostate Cancer Foundation Young Investigator Award Recipients. I'm banking on one of them to lead the charge to a cure.
Photo reprinted with permission from the Prostate Cancer Foundation