Are you a stateside Downton Abbey fan? If so, isn't it just killing you that -- while Season 5 of this acclaimed period drama officially got underway in the U.K. back on September 21st -- here in the States, we actually have to wait 'til January 4, 2015 before we can then find out what's been going on with the Earl of Grantham & his extended family.
Well, if you're just not willing to wait another three months before you can once again hear Mrs. Patmore clattering around down in the kitchen or listen in as Anna confides in Lady Mary upstairs, I might have a solution for you. Which involves tuning in to watch "Let the Nightingale Sing," the November 2nd episode of Doc McStuffins.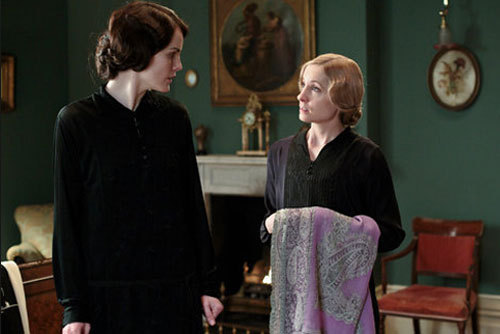 "And why would I want to go out of my way to watch this particular episode of that Disney Junior's Emmy-nominated animated series?," you ask. Because the guest star voice cast for this extended length Doc McStuffins includes many Downton Abbey regulars. Among them Lesley Nicol (Mrs. Patmore), Joanne Froggatt (Anna Bates), Matt Milne (Alfred Nugent), Nigel Harman (Mr. Green) and Robert Bathurst (Sir Anthony Strallan).
Ms. Froggat will actually be voicing the title character in "Let the Nightingale Sing," during which Doc and the toys magically travel back to 19th century England where they then get to meet a young Florence Nightingale. Once there, they help Florence realize her dream of becoming a nurse.
So why did this Disney Junior show decide to shine a spotlight on the famed "Lady with the Lamp" ? As Chris Nee -- the creator and executive of Doc McStuffins -- explained during a recent phone interview, it was all about bumping out the borders on this acclaimed animated series a bit as it began its second season.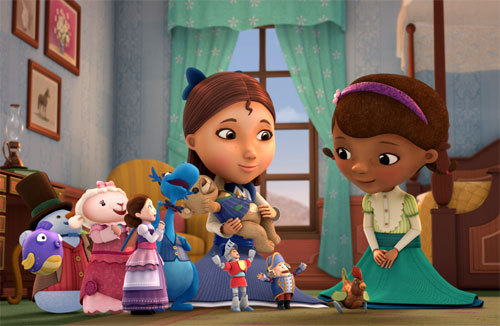 "With this next set of shows, we wanted to explore some ideas that were less specific to Doc. Which is why we then began to talk about her forbearers," Nee stated. "It was this point that Florence's name came up. And given that Florence Nightingale was a woman from the upper classes who just saw something that she wanted to do and then made it happen. I mean, she didn't have to help people. But Florence did it anyway. Which is a quality that Doc McStuffins has in common with Florence Nightingale."
"More to the point, while Let the Nightingale Sing has a great story and I think that this episode also turned out really well, it's also just fun to see Doc in a different costume in Ye Olde Englande where everyone is all dressed up," Chris continued.
And speaking of people in period garb ... As for the rest of the Downton Abbey regulars who are doing voice work on this episode of "Doc McStuffins," Nicol guest stars as Pip, a small porcelain doll; Milne as Bernard, a teddy bear; Harman as Doodle Doo, a tin rooster; and Bathurst as Admiral Fiddlesticks, a toy admiral.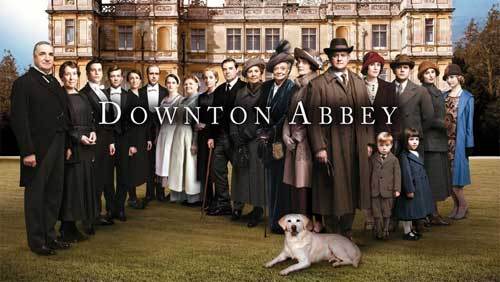 And you want to know the best part? No, it's not that "Let the Nightingale Sing" features an original song, "Love What You Do," which is all about following one's dreams. But -- rather -- that this extended episode of Doc McStuffins won't air on Disney Junior UK 'til December.
Which doesn't entirely make up for the fact that Season Five of Downton Abbey won't begin airing stateside 'til January. But it's a start.