Are you ready to go back to the Shack?
Jason Ritter certainly is. The Emmy Award-nominated actor, who voices Dipper Pines on Gravity Falls, has been itching to go back to the Mystery Shack ever since the Season One finale of this acclaimed animated series aired a year ago this week on the Disney Channel.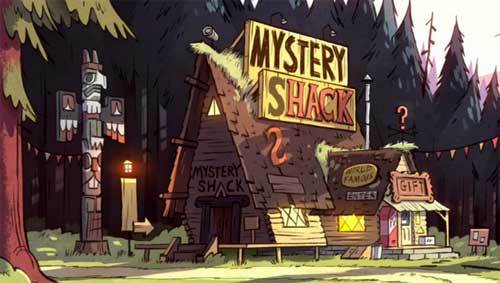 "You gotta understand that -- growing up -- I always loved secret codes and secret messages, things that you had to decode," Ritter explained during a recent phone interview. "So to now be part of a show like Gravity Falls where secret codes and mysteries are such a huge part of what makes this series successful ... Well, that just hits my sweet spot."
"Which is why -- the first time every new episode of this show airs -- I hit the 'Pause' button on my remote control when the credits roll," Jason continued. "And then -- just like all the kids at home do -- I write down that cryptogram and then spend the next five minutes or so decoding it. As I try & figure out what that week's secret message is."
Now given that Ritter actually works on Gravity Fall, it may sound weird that he's not privy to more of this show's secrets. But there's actually a good reason for that.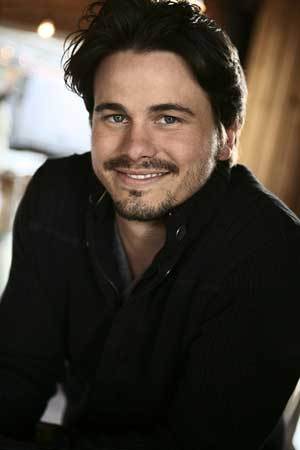 "Alex Hirsch, the creator of this show, has learned that I'm a bit of a blabbermouth," Jason laughed. "So in order to keep a lid on things, Alex deliberately keeps me out of the loop on a lot of stuff. Like, for example, how I'm not allowed in the writers room."
But Ritter's insatiable curiosity about what's really going on in Gravity Falls, what the deal is with that mysterious machine in Grunkle Stan's basement et al just couldn't be satisfied with what little he'd been able to glean from reading his character's lines in recording sessions for this Disney Channel show. Which is why Jason then turned to a kind-of-unlikely source.
"You see, there are all those websites out there where people have posted their own theories about this show's mysteries and mythologies. So I'd read those. And the next time I went in for a recording session, I'd then go up to Alex and say 'I saw this theory online. Is this true?' And he'd then have to confirm or deny it," Jason said.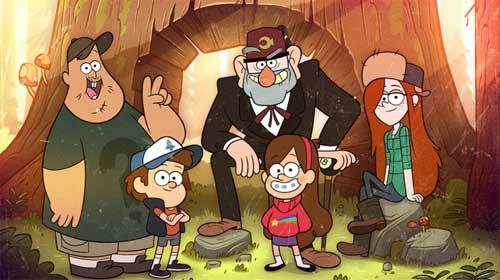 And now that Season Two of Gravity Falls is finally about to officially get underway with tonight's airing of "Scary-oke" on the Disney Channel (9 p.m. ET / PT), Ritter just can't wait to get on that websites and see what the fans have to say about this next set of shows.
"Alex has really been working overtime on Season Two. And trust me, this isn't going to be one of those situations where you have to watch 10 episodes before the story actually starts moving forward," Jason stated. "We really hit the ground running in Season Two."
Then on Monday, August 4, when the second episode of this season -- "Into the Bunker" -- airs on Disney XD (9:30 p.m. ET / PT), Dipper actually gets to enter the secret hideout of the author who wrote the journals.
"And as those episodes air, I'm going to be sitting in front of the television with my phone in my hand, watching as Twitter explodes," Ritter said. "Because once people see where these episodes take Gravity Falls, they're going to have to rethink or adjust their theories about this show. Because behind all of those mysteries that are about to get solved are a whole 'nother set of mysteries which Alex won't allow me to talk about. Not yet, anyway."
So if you'd like to get in on the fun of a show that many television fans have called "The X-Files meets The Simpsons," be sure and catch the Season Two premiere of Gravity Falls, which airs on the Disney Channel tonight at 9 p.m. ET / PT and on Disney XD on Monday night 9 p.m. ET / PT.