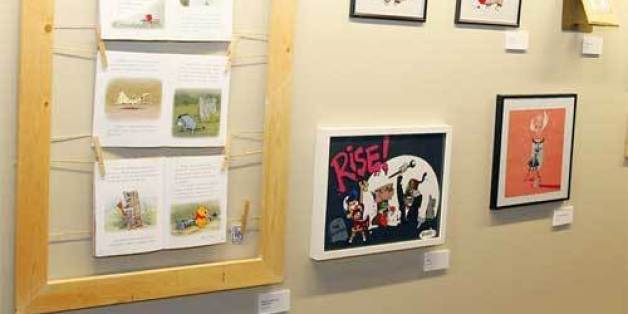 Most companies -- when they're celebrating their 30th anniversary -- would hold a party. Maybe spring for a sheet cake and some punch.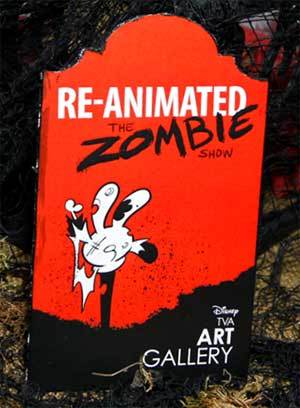 But because Disney Television Animation will be commemorating this auspicious occasion next month right after Halloween, they decided to put a ghoulish spin on their 30th anniversary celebration. Which is why all of the talented artists, executives and staffers who work at TVA were invited to create art pieces that would then reimagine some of the more famous Disney Television Animation characters as the undead.
"Re-Animated: The Zombie Show" debuted in the gallery space at TVA studio headquarters on Tuesday, October 21st. And you wanna know the very best part of this art show? There wasn't a single Disney character who was considered off-limits
Which is how you wound up with pieces like Eric Coleman's " Mickey and Friends ... Again." Which reimaged Mickey, Donald and Goofy as walkers.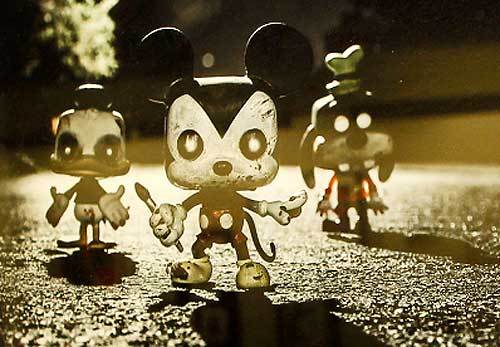 Or -- better yet -- how about Adam Dix's "Zombie Ariel Rising from the Deep Adam." Which shows The Little Mermaid frantically swimming up to the surface so she could then get to " ... where the people are" and eat them.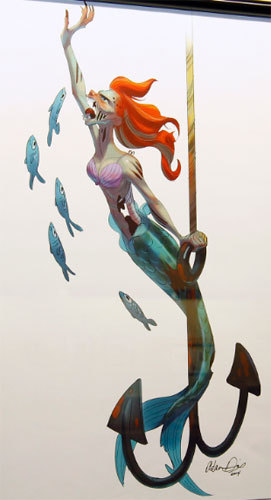 That seemed to be a reoccurring theme behind "Re-Animated." The horrible hunger that then drove these once-loveable, now-undead Disney character to do unspeakable things. Take -- for example -- Jasmine Bocz's "Scrooge McZombie." Which -- judging by the blue, red and green caps that are scattered around the base of this sculpture -- shows that Uncle Scrooge ate Huey, Dewey and Louie.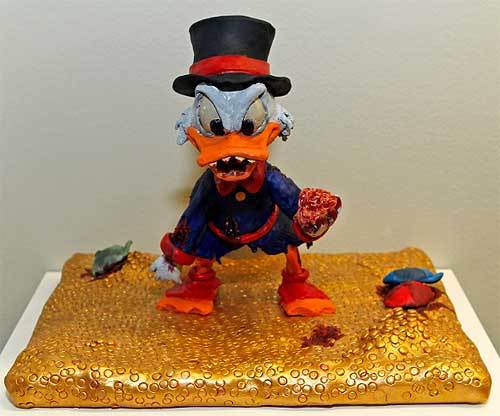 Cruella de Vil met a similar sort of fate in Kat Good's "Spot's Revenge."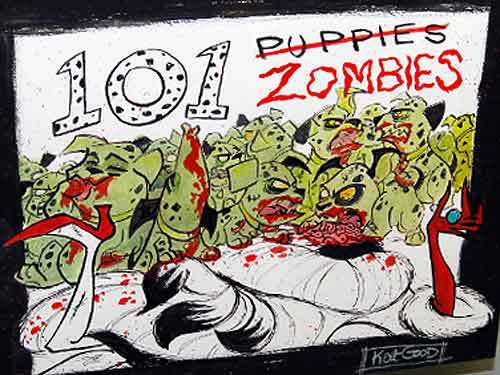 David Shair contributed the delightfully macabre "After My Heart" to "Re-Animated." Which show the zombified Chip & Dale competing for Gadget's heart so that they could then consume it.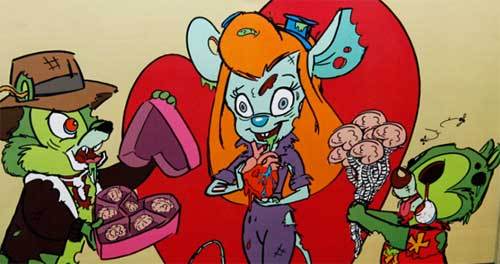 And if you ever wondered what Donald would look like as a dead duck, look no further than Fred Tatasciore's "The Walking Duck."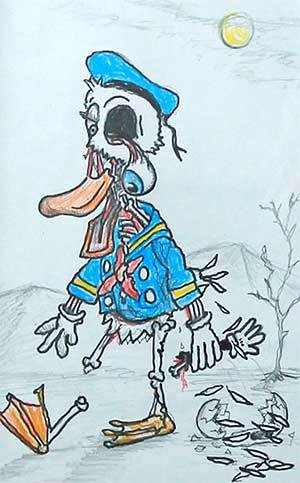 And what especially made "Re-Animated: The Zombie Show" fun is that the actual creators of some Disney Television Animation Studios series also put together pieces that could then be showcased in the Halloween adjacent event.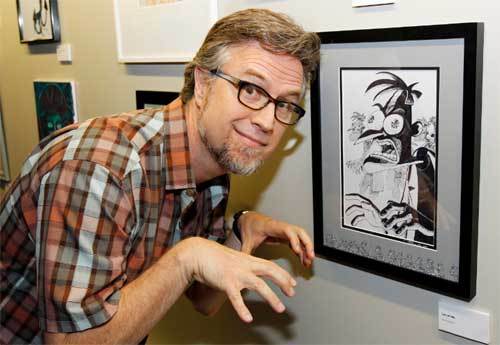 Take -- for example -- Dan Povenmire's "Lots of Me." The co-creator of Disney's "Phineas & Ferb" submitted a pretty sinister portrait of Doctor Heinz Doofenshmirtz.

Here's hoping that these images from Disney Television Animation's "Re-Animated: The Zombie Show" art gallery don't give you nightmares.