Chennai, India. For ten years, as the founder and C.E.O. of Orphans International Worldwide, I have flown from Haiti to Peru to Guyana in the Americas, Hong Kong to Indonesia to Sri Lanka in Asia, and Togo to Ghana in Africa.
Associated with the U.N. Department of Public Information, Orphans International Worldwide work took me away about one week each month for a decade.
Sixteen trips to Port-au-Prince, eight to Jakarta. Bucharest. Lome. San Salvador. Santo Domingo. Mexico City.
I traveled on a business visa, doing the 'business' of international development. Helping orphaned children. Having had several brushes with death along the way, most frequently in Haiti, I have been careful to wear my United Nations' NGO identity tag at all times.
The most eventful trips were to Aceh, Indonesia and Galle, Sri Lanka after the Tsunami, and Haiti after Hurricane Jeanne wiped out the city -- and people of -- Gonaives.
For the first time, writing for The Huffington Post, I am traveling as a journalist. I have a press visa from the Sri Lankan government. I have my laptop and trusty Nikon in hand. So far, however, traveling as a writer is exactly the same as traveling as an NGO founder.
Travel restrictions on this trip are slightly easier than they have been post 9/11. I was able to carry cough syrup onto flights through JFK, Paris, and Bangalore. Swine Flu is the new bogey man, and I have had to sign health affidavit after health affidavit that I am 'clean.'
It is maddening that in the U.S. and Europe we have no access to free Wi-Fi in airports, which is taken for granted in Asia. In Bangalore, one needs to text for a one-hour pass code. In Singapore and Tokyo, it is simply free.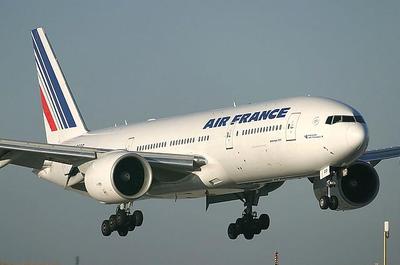 Air France has been corporate sponsor to Orphans International travel.
Air France has supported my trips, and I have flown as their guest for years, building my network of orphanages. As a journalist, I am on my own, accepting a business-class upgrade in India for $20.
Dubai is an incredible airport, built across the dessert. Dubai is surprisingly central to my world, with Europe above, Africa below, and Asia just beyond. Dubai's airport offers carpeting and hundreds of people simply sleep on the floor waiting for their next flight.
Singapore offers beautiful koi ponds and wonderful and inexpensive transit hotels. Amsterdam and Frankfurt offer transit points as nice as Paris, and I have passed many times through Narita on my way to Indonesia.
My travels in South and Central America have been less fulfilling, perhaps because I have so little appreciation for Miami and Dallas. Haiti and the Dominican are just a hop and skip away from JFK, but Mexico, Colombia, and Peru are hardier destinations from New York.
The airport in Guatemala City is always a unique cultural experience.
I am happily sitting in Chennai's new airport as I write this. My last trip to Chennai was far more exciting. I spent the night in police custody.
Long story short: intern tasked with booking my trip missed that I needed transit visa to pass through India to arrive in Sri Lanka. Indian Immigrations officials, however, did not miss that fact. The lock-up was luckily nicer than one would have guessed.
When I travel with Orphans International, I am focused on how to provide the best possible services to orphaned children with as little funding as possible. Orphans International probably does more with a dollar than any other international orphanage network.
On this trip I am focused on how I will best witness and communicate the needs of a quarter million Tamils forced from their homes in the north of Sri Lanka by the decades-long conflict, now living in refugee camps. What do they need urgently, and who can get it to them?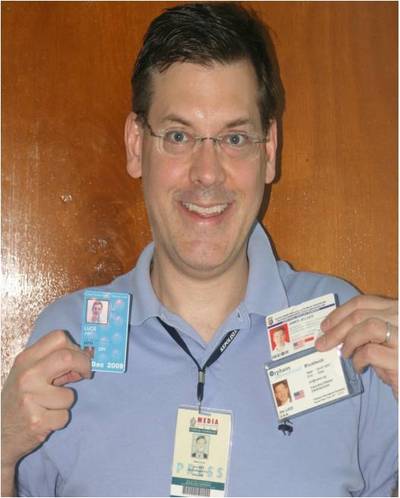 The author holds ID's from Indonesia, Sri Lanka, and the U.N.
In both roles -- NGO head and journalist -- I am focused on how humanity can best be served.
In my position with Orphans International, I see how best my organization can help the world. As a writer for The Huffington Post, I shall aspire to see how best the world can help its own people.