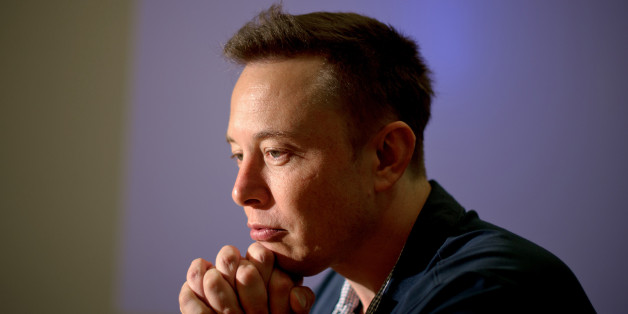 The SpaceX decision to build a launch facility on Boca Chica Beach near Brownsville will, eventually, be considered a historical moment that began the transformation of the Rio Grande Valley, and there is little doubt the economic and cultural impact will be significant for the region. However, SpaceX is only the most high-profile development in a series of investments being made in this 120-mile stretch of the Texas-Mexico border.
Eduardo Campirano, Director of the Port of Brownsville and chairman of the Rio South Texas Economic Council (RSTEC), expects the rocket launch business of Elon Musk to cast a bright light on economic expansion of the entire valley.
"The decision by SpaceX executives to locate its global launch facility in Brownsville," Campirano said, "is one more indication of the economic and technological emergence of the Rio Grande Valley. We have a great higher educational complex to provide the scientists and engineers to help make SpaceX a success and as the world turns it's eyes to Brownsville to watch the launches, they will also begin to see the varied business opportunities in the Rio Grande Valley."
Estimates are that SpaceX will create 500-600 permanent jobs for engineers and scientists. Musk, however, has said that, eventually, his company is likely to build rockets at a plant close to the launch site, which offers even more employment and economic growth. Brownville economic analysts are hopeful support businesses will locate nearby and they are anticipating as many as 20,000 tourists showing up for the monthly launches.
Brownsville, like most of the 40 communities of the Rio Grande Valley, has been battered by marginally accurate stories of spillover drug violence, poverty, and the humanitarian crisis associated with the immigration of Central American children. SpaceX elevates a national reconsideration of the Rio Grande Valley.
"So we're really excited about having our area being put on the map in such a positive way," Brownsville City Council member Deborah Portillo said. "But not only that, having something to counter all that negative criticism that has been put out there. You know if you really and truly think about it, a company like space x wouldn't come to a community that has been painted so horribly by the media. That should give the general public pause, and they should ask if a billion-dollar company would really invest so much money to go into an area that is so dangerous. I don't think so."
Another important dynamic has also changed on the far South Texas border. The more than three dozen cities and towns that comprise the Rio Grande Valley have become more cooperative and less competitive with the realization that group efforts have a greater chance of success and benefits will be broader. The creation of RSTEC, a coalition of economic development groups and cities, and the Rio Grande Valley Partnership, which brings together chambers of commerce, has increased political influence in a region that has long been slighted by both political powers in Austin and outside investors.
"It's going to add to what he have been promoting all along," Cameron County Judge Carlos Cascos said. "This is the area to be in. This is the front door to the United States. Not the back door. It is just amazing what this community can do when it works together for one common cause. Everyone is happy about it (SpaceX), the community should be happy because we've had a lot of support throughout. The economic and educational landscape of South Texas will be changed forever."
Where the River Ends from RioSouthTexas on Vimeo.
Almost without notice, higher educational opportunities have been dramatically on the increase in the Rio Grande Valley. The University of Texas Rio Grande Valley will combine campuses in Edinburg and Brownsville in 2015 to create a major university along the border, which will include a new $54 million medical school. South Texas College, a community college, Texas State Technical College, and Texas Southmost are already offering secondary education to tens of thousands of young students.
Publicity, which has been historically bad along this stretch of the Mexico border with Texas, has turned in a different direction. National journalists who visited the valley to write about the humanitarian crisis discovered a more complex and nuanced narrative about an area that managed to deal with the influx of Central American children through volunteerism rather than rhetoric and politics. A number of those reporters, previously unaware of the Rio Grande Valley, expressed an interest in returning and writing stories about tourism, manufacturing, trade with Mexico, and a sub-tropical international lifestyle they discovered was more attractive than the almost non-story they were originally sent to report.
"Throughout this immigration controversy," said Keith Patridge, CEO of the McAllen Economic Development Corporation, "we've consistently heard from out-of-towners like the reporters, how impressed they are with our communities and the willingness of our residents to help these kids from Central America. I think people are starting to learn that the Rio Grande Valley is nothing like what they've heard and has everything anyone might need to help grow a successful business and lead an interesting life."
With UTRGV committing $700 million to the valley; the completion of Mexico's coastal superhighway that will use valley bridges to shorten overland shipment trips to the northeastern U.S.; the staging of equipment for the Eagle Ford Shale in Texas and the giant Burgos Basin just across the river in Mexico; construction of gas liquefaction plants at the Port of Brownsville; the construction of Interstate 69 to Midwest markets; and the commitment of SpaceX; there are all kinds of rockets ready to take flight in the Lower Rio Grande Valley.
Also at: Texas to the World