FamilyFarmed, the non-profit group I founded, recently launched the Good Food Business Accelerator to stimulate entrepreneurship in local and sustainable food. We drew a standing room crowd when we introduced the fellowship program on Oct. 1 in the spacious auditorium of 1871 -- Chicago's center of innovation and entrepreneurship -- which is home base to our Accelerator program and more than 280 businesses.
The turnout was symbolic of the rapid growth of the Good Food movement -- and of its community of entrepreneurs, investors, large-scale buyers, consumers, and activists. If you are not a movement insider, though, does the Good Food Business Accelerator matter to you?
We think it does, because it represents the Good Food movement's potential as an engine of potent economic growth that will benefit all of us. In time, it will significantly increase the supply of Good Food, which we define as local, sustainable, humane, and fair.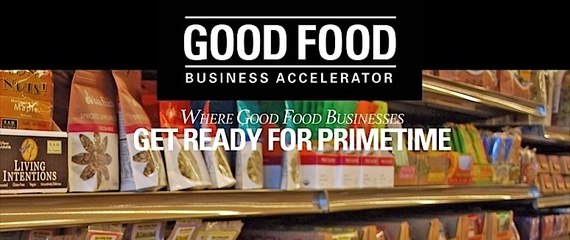 Demand for Good Food is rising fast. Organic food sales in the U.S. grew from $1 billion in 1990 to more than $35 billion in 2013, and local food is the hottest segment in the food industry. According to the National Restaurant Association, six of the top 10 trends in foodservice pertain to local and sustainable food.
But supply has not kept pace. Large buyers, including supermarkets, restaurants, schools, hospitals and other institutions, are increasingly frustrated in their efforts to procure Good Food.
So more Good Food businesses must be established to meet this burgeoning demand, and existing enterprises need the resources to expand and grow. The Good Food Business Accelerator will foster the launch and growth of these businesses.
According to The Economist, there are more than 2,000 accelerators worldwide, and they are key to helping businesses launch or scale up. They play a critical role in identifying the entrepreneurs and ideas most likely to succeed, and provide them with the resources and connections they need.
What is most special about the Good Food Business Accelerator is that it is the only major accelerator program to focus on building supply chains composed of sustainable and local food and farm businesses.
There is a heightened awareness among the general public about the Good Food movement, but one point that needs to be made emphatically is its economic potential: to build sounder and more sustainable regional economies, create jobs, stimulate economic development and revitalize economically struggling urban and rural communities. The Good Food movement can, and should, become a powerful economic engine in the near future.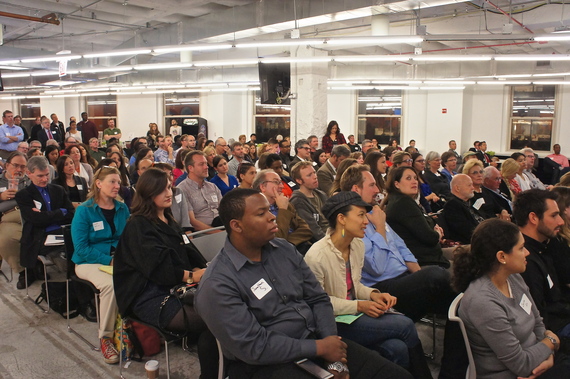 While there are elements of the movement that some people might characterize as progressive -- such as fair labor practices, environmental protection, and humane treatment of livestock -- the economic side of Good Food is fundamentally the same as in any other business sector. It is about enabling farmers and entrepreneurs to establish and grow their businesses, support themselves and their families, become profitable, create jobs, and strengthen their communities.
This economic/entrepreneurial side of Good Food has been the core of Family Farmed's mission since I founded the non-profit organization more than 15 years ago. The Good Food Business Accelerator is, in fact, an extension of FamilyFarmed's Good Food Trade Show and its Financing and Innovation Conference, which connects entrepreneurs, investors, and trade buyers.
These events bring together more than 1,000 food producers, entrepreneurs, trade buyers, financiers, non-governmental organizations, investors and others engaged in expanding a robust Midwest Good Food cluster. The gathering also includes the Good Food Festival, which last year featured seven chefs and authors recognized by the James Beard Foundation and drew more than 3,500 attendees.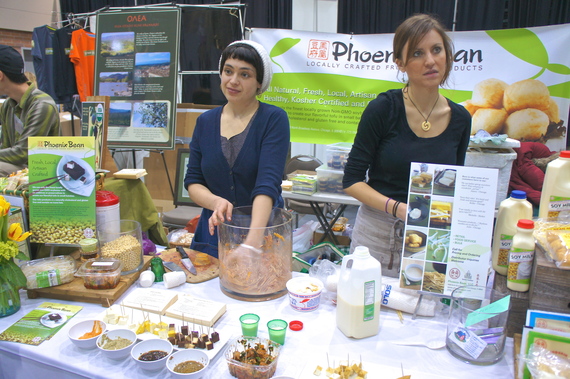 One of the benefits of the Accelerator program is that Fellows can pitch at our Good Food Financing and Innovation Conference on March 19 at Chicago's UIC Forum. While businesses participating at the conference in recent years have done $8 million in deals, most of those pitching were not were not fully developed. Either they didn't have a very good business plan, or they weren't thoughtful about where they were going to sell the product, or they didn't have a deal to which investors or banks would respond.
This prompted the decision to create the Good Food Business Accelerator. It will provide its Fellows with six months of intensive mentorship, technical support and networking opportunities with potential buyers, customers and investors.
Businesses invited to apply are those involved with Good Food, that which is local, sustainable, humane, and fair. They must be located in and supply the Chicago food shed with products and services that will expand the supply of Good Food.
The range of businesses that will be considered for fellowships is very broad: food artisans, farmers, food technology companies, craft beverage makers, food processors, restaurants, food hubs, foodservice firms, and consumer packaged goods companies. Applications for acceptance into the program are being accepted through Oct. 20.
Chicago is now home to the Sustainable Local Food Investment Group and the Angel Food Network, which have together more than 40 angel investors seeking to deploy capital in local food businesses. In addition, venture capitalists and private equity investors are also are hoping to invest in Accelerator Fellows.
Some of these financiers are among the impressive lineup of more than 100 mentors and advisers that includes leaders from Whole Foods Market, the nation's largest natural foods supermarket chain; Lettuce Entertain You Enterprises; organic distributor Goodness Greeness; Eli's Cheesecake; One Off Hospitality Group; 2X Consumer Products Growth Partners and many more.
Whole Foods Market and UNFI, the nation's leading distributor of natural and organic food, are strategic partners on the Accelerator project. Lead funding came from Food:Land:Opportunity -- Localizing the Chicago Foodshed, an initiative of the Searle Funds at The Chicago Community Trust that seeks to strengthen the resiliency of the region by increasing the supply of local and sustainable food. In addition, the Accelerator recently earned a $50,000 grant from the U.S. Small Business Administration Growth Accelerator Fund Competition, and nearly $100,000 from the U.S. Department of Agriculture's Local Food Promotion Program.
Our long-term goal is nothing less than contributing to a new generation of Good Food leaders who will grow the movement and help build a healthier, more environmentally sound -- and tastier -- food supply.