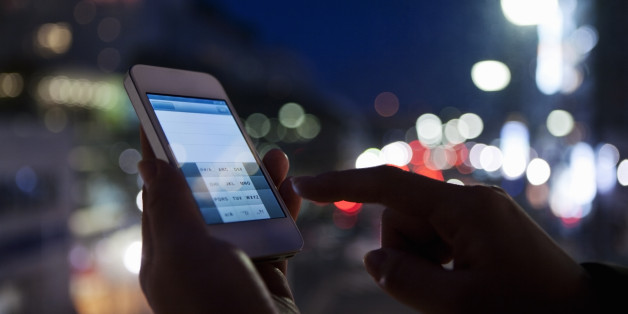 For an ever-growing number of us, our lives are in our smartphones.
Whether we realize it or not, our phones contain large amounts of private information -- everything from frequent flyer numbers to bank account passwords -- that could be damaging if it fell into the wrong hands.
California took an important step in protecting that private information, and cementing its reputation as a leader in technology consumer protection this week when Gov. Jerry Brown signed Senate Bill 962. The bill by Sen. Mark Leno (D-San Francisco) will require smartphones sold in California after July 1, 2015 to be equipped with technology that renders essential features of the devices inoperable if stolen.
California is not only a leader in developing technology, it is also the largest market for wireless devices in the United States. A recent survey from the Public Policy Institute of California found 92% of Californians say they have a cell phone, and 58 percent of them have a smartphone -- up from 39 percent in 2011.
The requirement of a so-called kill switch that can be activated in the event that a phone is lost or stolen is an important, common sense protection in a world where most of us store much of our most important and private data on our mobile devices. Everything from contact lists to credit card and even Social Security numbers is put into millions of cell phones at one time or another.
In a sample three-month period, Consumer Reports found 1.8 million mobile-phone owners used their phone to store their passwords to accounts and websites. And only about 20 percent of smartphone owners take the precaution of establishing a personal identification number or password on their phone.
SB 962 will provide especially important protections for our children, who are among the most avid smartphone users and often do not take steps to protect their private information.
Teens use smartphones to store troves of personally identifiable information. The numbers are staggering: According to a 2013 Pew Research survey 78% of teenagers have their own cell phone and more than two out of three (74%) access the Internet on a mobile device. More than one in 10 (12%) teens has "checked in" with their location from a mobile device, meaning that advertisers and others on their networks will know where they are. Among those teens who use social networking sites (80%), half (52%) have checked their sites from a mobile device, and 43% do their social networking from a mobile device most or half the time.
The bill is also an important public safety protection, making cell phones less enticing to criminals at a time when cell phone theft is on the rise. That's why it was supported by public safety leaders including Los Angeles Police Chief Charlie Beck and San Francisco District Attorney George Gascon.
The new law requires that all mobile phones manufactured after July 1, 2015, and sold in California have anti-theft security features that would render stolen devices inoperable. The "kill switch" technology already exists so there will be no development burden on phone manufacturers or carriers. This bill simply requires it to be standard on all phones, and owners can opt out if they wish.
Though the bill met some resistance from the cell-phone industry, California lawmakers should be commended for their wide, bipartisan support for the measure. By taking proactive steps to protect consumer and teen privacy, California is providing a roadmap for political leaders across the country to ensure that our private information remains private.