The ball has dropped, the champagne has popped and the partygoers have kissed. It's a new year. Now, it's time to think about your travel calendar. Before you know it Phil will be prognosticating, resolutions will be neglected, the planet will tilt and then you'll be roasting turkey and you don't want to think, "I never got to wear that harness." That would be tragic.
So here are my picks, arranged by date, for the 15 events and things to do in 2015:
1. Challenge your fetish tolerance. Be ready to push, pull and stretch your boundaries for an entire weekend in Washington, D.C. at Mid-Atlantic Leather, January 16 to 19.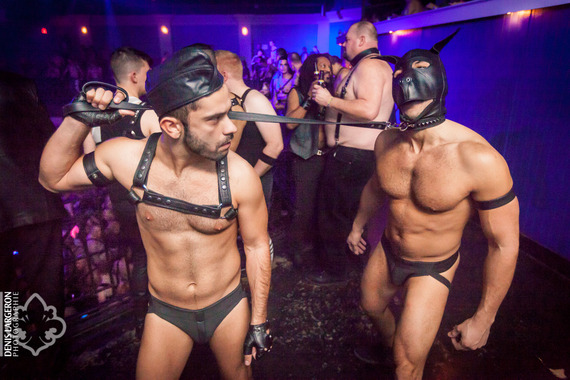 Mid-Atlantic Leather photo by Denis Largeron
2. Run West Hollywood. Pack your sneakers and go for a run with LA Frontrunners, Los Angeles's LGBT running and walking club. Running will not only help rid that holiday weight it can help you shed the frustrations that come along with Grindr drama.
3. Shake off those winter blues at Miami's Winter Party. You'll barely have use for a shirt, let alone a coat at this South Beach festival, March 4 to 9. Pack several swimsuits and leave the cold at home.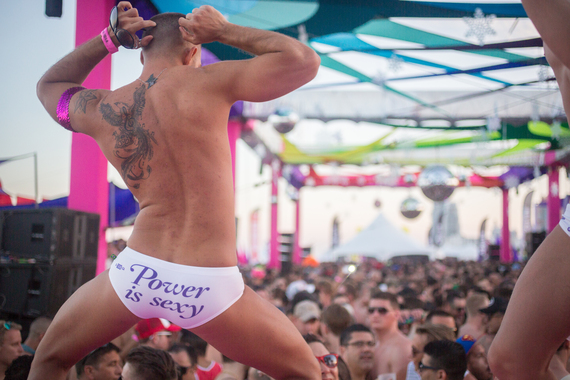 Winter Party Festival photo by Denis Largeron
4. Ogle the art at The Leslie-Lohman Museum of Gay and Lesbian Art. It's sensory overload of the non-disco-lights kind. This New York City museum is the first in the world dedicated to LGBTQ art. Housing over 22,000 objects, you're sure to see your favorite queer artist. Added bonus: admission is free.
5. Break out the white before Memorial Day at Jeffrey Sanker's White Party. This Palm Springs circuit party, April 24 to 27, electrifies the desert with a spicy array of men, music, DJs and superstar talent.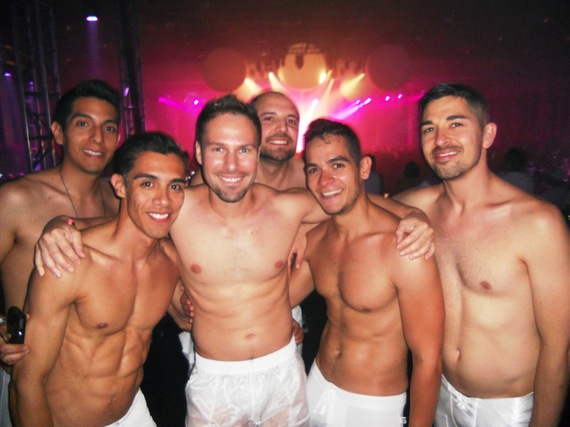 White Party photo by Phil Lobel / Lobeline Communications
6. Practice your overhand on one of ubiquitous Rehoboth Beach volleyball courts. As summer nears, request off a couple Fridays and Mondays, splurge on that new bathing suit and get beaching.
7. Mess with Texas. Head to Austin's first ever International Drag Festival, May 1 to 3 and wig out with some of the most fantastic, fierce and funny ladies, such as Lady Bunny, Sherry Vine and Pandora Boxx as they do their best to "Keep Austin Weird."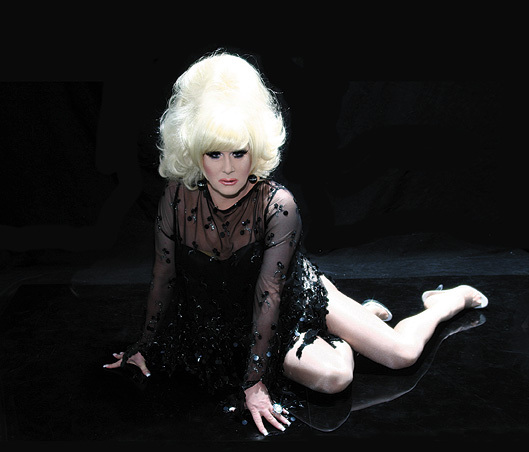 Lady Bunny by Aaron Cobbett
8. Wave your flag high at Rhode Island Pride in Providence, RI, June 20. The country's smallest state proves that size isn't everything. Sometimes it's the smaller cities that have the bigger Prides.
9. Celebrate the LGBT civil rights movement in Philadelphia. This Fourth of July mark a half-century since gay and lesbian activists protested in front of Independence Hall and the Liberty Bell. See where it all started and say "Thank You," because without them we may not have marriage equality or "RuPaul's Drag Race."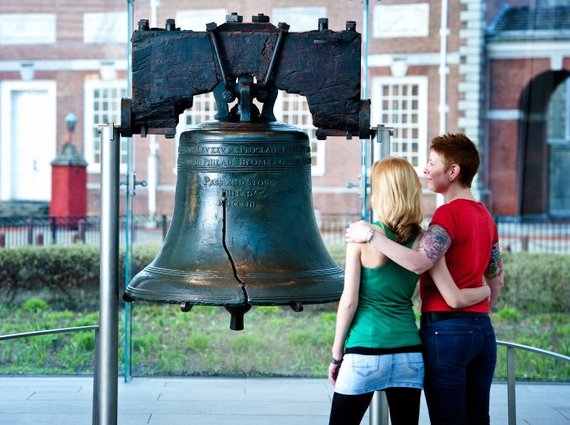 The Liberty Bell and Independence Hall photo by J. Fusco for Visit Philadelphia™
10. Let it grow out for Bear Week® in Provincetown. Meet up with furry friends July 11 to 19. PTown is serving up beers and bears in equal proportion this week. Be sure to pack a comb; you're sure to get plenty of sand stuck in your mane.
11. Live la vida taco. Yes, I just paraphrased Ricky Martin. And yes, I'm serious. Grab some good friends and enjoy some great food at Tacos El Gordo on the Vegas Strip. By the way, it's pretty inexpensive -- something you'll be craving after ordering a few Vegas-priced cocktails.
12. Take an uninhibited romp through The Big Easy. Southern Decadence, September 2 to 7, is all the craziness you'd expect from New Orleans but taken to its gayest extreme. This party challenges even the most accomplished partiers with events running around the clock.
13. Get cuddly in the countryside. When autumn nears take your lover outside the city to a Technicolor countryside town to see one of Mother Nature's best shows. New Hope or Milford, both in eastern Pennsylvania, will offer you plenty of inspiration for handholding or more. Wink. Wink.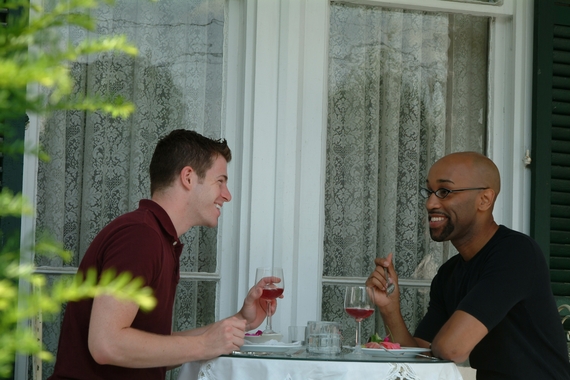 The Mansion Inn in New Hope, PA photo by B. Krist for Visit Philadelphia™
14. Extend summer. Hold onto that summertime feeling just a little longer with a trip to San Francisco. In October, when most of the country starts to chill, San Francisco actually heats up.
15. Don't be shy during Bone Island Bare It All weekend in Key West. From December 3 to 6, sun seekers let it all hang out (ha!). Please remember to apply sunscreen everywhere. Yes, everywhere.
To discover more about these gay-friendly cities and events and to plan your 2015 trip, visit fagabond.com.