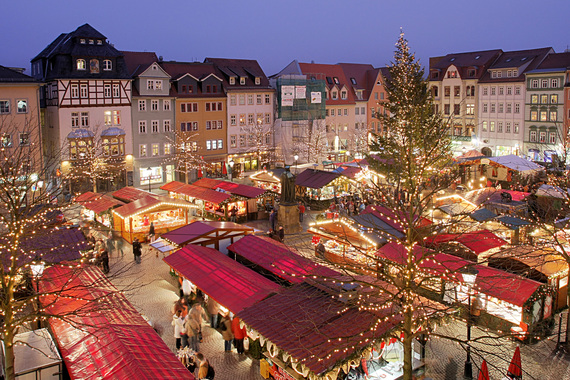 The holiday season is upon us, and with it comes big implications for marketers in the business of travel. According to AAA, last year 94.5 million Americans traveled 50+ miles from home during the year-end holiday season -- and this year is expected to be no different. These numbers don't just represent miles on the odometer -- they're a wake up call for Travel and Hospitality marketers. The holiday rush is an enormous opportunity for you to engage consumers, drive sales and deliver serious business results.
Now in the midst of the holiday season, consumers are busy researching last-minute destinations, purchasing tickets and booking flights, but there is more to these activities than meets the eye. Each flight purchased, each hotel booked and each destination Googled amasses volumes of data, providing a window into consumer demand, interest and intent. As a marketer, it's your job to turn this information into actionable insights.
However, there seems to be a disconnect across Travel and Hospitality industries preventing marketers from translating their efforts into tangible business results. This disconnect lies between the content that marketers are creating, and the content that consumers are seeking. Rather than blindly creating content that may or may not have an impact on your business goals, you must dig deeper to understand what content is working, and, more importantly, what isn't.
BrightEdge's recent Consumer Demand for Autumn Travel report delves into how travel and hospitality content performs, and illustrates a few key ways in which companies are succeeding -- or falling behind -- this the holiday season. Here are three big takeaways that you should keep in mind when executing your content strategy in the coming weeks and months.
Understand and deliver on what consumers want.
When it comes to developing a tight content strategy, it's important to focus on what types of content consumers want to consume. When planning a trip, consumers are searching for far more than plane tickets -- they want destination advice, restaurant recommendations, vacation deals, and more. Bare bones content will only get you so far, which is alarmingly apparent when examining the content performance of Online Travel Agencies (OTAs) like Expedia and Tripadvisor. Compared to airlines and hotels, these OTAs are hitting content out of the ballpark -- OTAs make up 9 of the top 10 players in this category. Unlike individual airline domains, which performed the worst compared to individual retailers in other categories, OTAs excel at anticipating consumer demand across different types of travel.
Meet consumers more than halfway.
Listening to consumers is crucial, but anticipating their next move can be equally important. Don't just track demand, get one step ahead and predict consumers' interests in advance. Utilize historical data to track spikes in seasonal interests and trends, then focus content efforts in those areas. For example, trips to Florida spike in the winter whereas trips to the Grand Canyon spike in the spring. Knowing where your audience travels, and understanding seasonal trends that influence those travel decisions, will give you a competitive edge.
OTAs, like Tripadvisor and Expedia, and hotels, like Hilton and Marriott, are doing an exceptional job at producing the type of content that pulls in their target audience -- and it's paying off. Not only do individual hotel companies represent 6 of the top 10 web domains, but they account for over 17 percent of the total keyword share. OTAs are also consistently represented among the top ten domains and trail only slightly behind in total keyword shares (16 percent). These findings demonstrate that both individual hotels and OTAs are able to successfully anticipate and deliver content that consumers are searching for. The bottom line is that consumers appreciate having the dots connected for them, and tend to gravitate towards services that do just that.
Know the competitive landscape and your role within it.
Given the fact that OTAs repeatedly beat out individual retailers and travel-only companies in almost every category, it is important to understand the competitive landscape and where you fit into the picture. Given the sheer amount of competitors in the Travel and Hospitality industries, why should consumers choose to use your service over another? By determining voids in the market and areas in which consumers' needs aren't being met, you can position your company as an industry expert in those high-demand niches.
Although this report is specific to travel and hospitality, its message is one that transcends industries: your ability to engage consumers and boost revenue depends on how well you understand consumer demand and the ecosystem surrounding your content. This year, don't get caught out in the cold. Place a keen focus on the performance of your content by understanding what your customers want to see, anticipate their needs in advance, and know how you stack up against your competitors. After all, the best way to get into the holiday spirit is to see your consumer engagement spike and business revenue grow as a result of your content efforts.