By now -- thanks to Starbucks' widely favorited Pumpkin Spice Lattes and Christmas decorations already on sale -- the holidays are clearly upon us. As families buy gifts, finalize travel arrangements and plan festivities, one thing is for sure: there's never a better time than the holidays to be a marketer.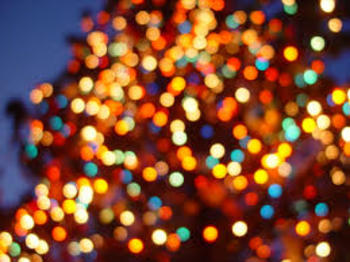 Take it from Netflix, Target and more, whose marketing efforts fueled millions of dollars in profits: the holidays are a goldmine for engaging audiences, forging new connections and driving revenue. In 2012, almost 130 million consumers shopped online to take advantage of Cyber Monday's deals and steals. In 2013 alone, 49 percent of holiday marketing campaigns were created and launched before Halloween -- and in 2012, 20 percent of marketing budgets was attributed to these holiday campaigns, proving that companies are willing to spend big to see traction during this important time of year.
Marketers are in the throes of a major opportunity and having a plan in place this holiday season is crucial. After all, Santa doesn't start building his list the day before Christmas. To ensure that your content gets seen, makes an impression and, most importantly, drives performance, here are three tactics your brand should focus on going into the fourth quarter's many festivities:
1. Develop creative assets.

If we've learned anything about holiday marketing campaigns, we know that they're nothing short of creative. Think back to the most memorable Christmas commercial or Halloween advertisement you've seen: why did it grab your attention? Chances are, there's an image that resonates with you still. It's no secret that image-based content makes an impression; after all, the attention span of the average consumer is eight seconds, so marketers must be strategic.
According to a recent study, image and video content boasts higher click-through-rates in more than half of search positions. Adding a creative element to all of your digital assets is paramount to engaging users. Take Coke Zero's 2013 Sweater Generator, for example. To give consumers a creative way to engage with the brand, the brand conceptualized the epitome of an old holiday tradition: ugly sweaters. Sweater enthusiasts made over 18,000 in the first 36 hours of the campaign, proving that a visual experience can be a great way to generate conversation with a company's users. Clearly, it's paid off: Coke Zero has 5.8 million fans and 130,000 followers on Twitter, helping followers keep tabs on the company's future creative pursuits.
2. Know the competitive landscape.

Thousands of brands of all sizes and industries flock to digital channels left and right, hoping to engage, impress and strike a chord with audiences around everyone's favorite time of year. While it can be inspiring, it's also downright crowded: if your brand wants to see true success understanding the competitive makeup of your market is crucial.
Look at Emirates, for example. Just in time for the holidays, the Dubai-based airline has unleashed an entirely new content marketing strategy, and has been called the "World's Most Glamorous Airline" by AdWeek. In an industry that is as crowded as any, it can be tough for air travel companies to find success. According to a recent report, a startling zero individual airline companies fall in the top ten domain listings for air transportation, meaning that consumer demand is sharply focused on agencies like Expedia, Tripadvisor and Kayak (which make up nine of the top ten players). For Emirates, the challenge of a fiercely competitive market only served as inspiration: the company's branding experts examined the market and discovered a serious lack of luxury airlines -- and launched its attempt to bring "glamour, service and comfort back to air travel." As we enter the holiday season at full speed, take a lesson from Emirates and fill the gaps in your crowded market -- before another company does it first.
3. Don't forget the bigger picture.

When going to bat with dozens of competitors, it's a given that you'll have to stand out. While it is essential to end the year with a bang, don't put all your eggs in one basket. The trickiest part of holiday marketing isn't just the holiday part: it's making sure your marketing efforts can translate to the rest of the year. Before launching your holiday campaigns, determine the potential to recycle your holiday-related content for other seasons, events and festivities. Plus, it's never too early to start thinking about 2015. Consider launching the first of a multi-year campaign, and be prepared to monitor user data to improve future holiday marketing efforts. Executing a content strategy that builds year-over-year is not only smart, it's necessary to going above and beyond the holiday status quo. Besides, engaging with your consumers is all cultivating a memorable experience -- and isn't that what the holidays are really about?