 After spending three lovely days in the city of Warsaw, me and my posse rented a car named, "The Elf," and headed to the coastal city of Gdansk, which shares a good portion of its borders with the Baltic Sea, to take in the Spain - Italy game. Before we arrived, though, I ran through a field like Julie Andrew's character, Maria, in "The Sound Of Music," got pulled over by some Polish cops in an unmarked car mainly because their pride was hurt that I sped past them in The Elf, and I tried out some new dance moves while listening to Polish house music.
Upon our arrival to the beautiful and amber-colored PGE Arena, we went to Spain's press conference and then their day-before-the-game training and it was incredible! I got to be a few feet away from some of the top players in the world, Xavi, Iniesta, Fernando Torres, and Xabi Alonso to name a few, and I really enjoyed watching them play in small warm-up games because that's when their skill is on full display. And, alright, I know what you're thinking, "Fernando Torres should not be mentioned as one of the top players in the world," and you'd be right but he was one of the best not too long ago and I firmly believe he will regain his confidence and form in this tournament and for Chelsea next year.
Anyway, here are some of the pictures I took with Instagram to highlight my experience in a super dramatic way: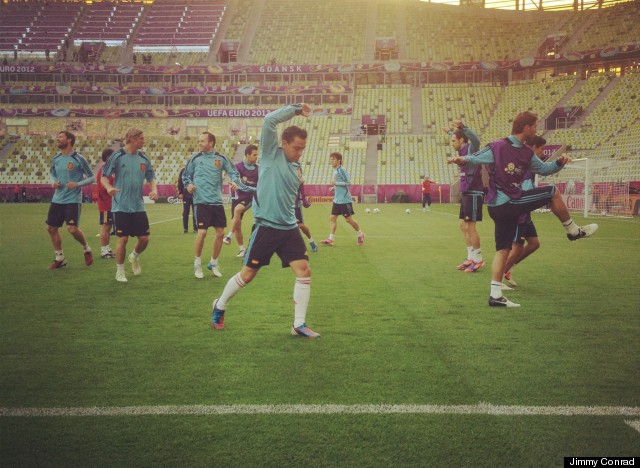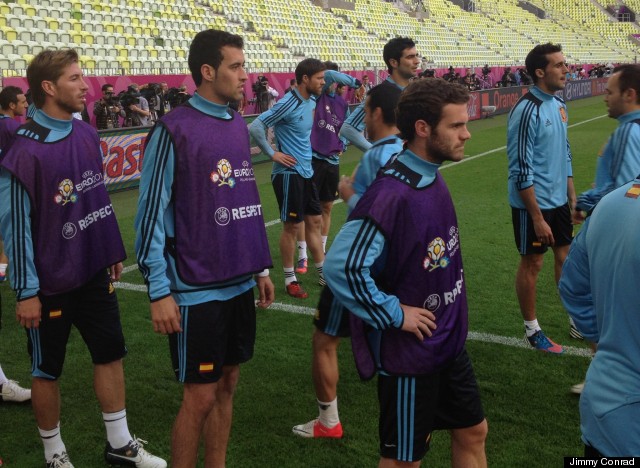 Okay, that's it, that's all I got, so please enjoy the video of my trials and tribulations from Warsaw and Gdansk and come back for more tomorrow when we highlight my attempt to find a way into the Spain - Italy game because my KICKTV credential doesn't give me access! Come on, KICKTV, pony up for the good credential next time!