First things first, let me show you what happened to us in Warsaw a few hours before we left for Kiev: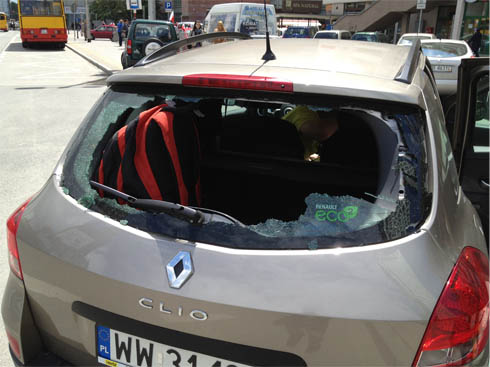 I left the car parked on a busy side street for an hour or two while we uploaded some footage at the media center and that's the result of my decision. We lost some valuable equipment, which almost killed the rest of our trip, I had to go the police station to give a report and get the car fingerprinted and photographed, and we missed our flight to Kiev, which made us lose out on the tickets we had for the England-Sweden game, which ended up being the game of the tournament! Damn you 1% of Poland that is a racist or a thief and leaves a bitter taste in our mouth after eight great days and tarnishes the reputation of everyone else in the country.
My frustration aside, we landed in Kiev the next morning without a hitch, got our new rental car, which we were happy had a solid and unbreakable trunk, and embarked on a six-hour drive to Kharkiv to catch the thrilling conclusion of the Group of Death between Portugal and Netherlands. In anticipation of not knowing how to read the signs or where we were headed outside of the general direction, we had our very capable Ukrainian rental car representative plug in the exact coordinates of Metalist Stadium into the GPS so that we didn't get lost. However, within the first 15 miles, we learned that we weren't anywhere near the main highway that everyone was raving about so, after we took a moment to commiserate about the run of bad luck we were experiencing, we decided to begrudgingly trust this little machine on our dashboard and brave the backroads of Ukraine. And I'm glad we did! Because, along the way, we saw a lot of beautiful countryside,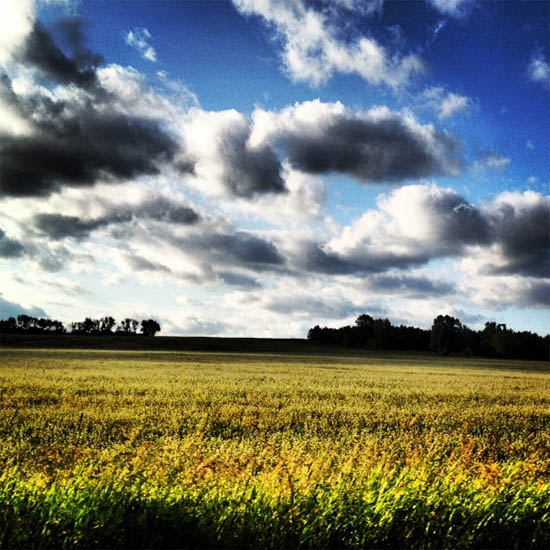 Lots of potholes: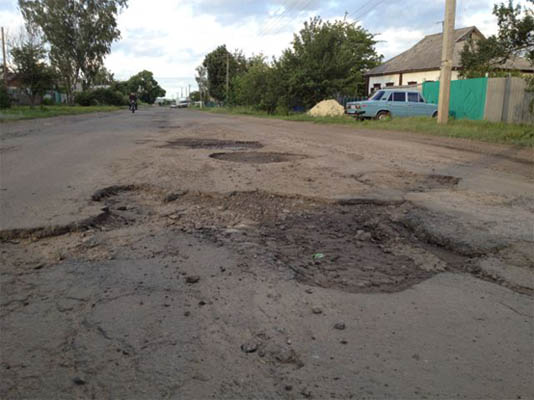 And a makeshift soccer field: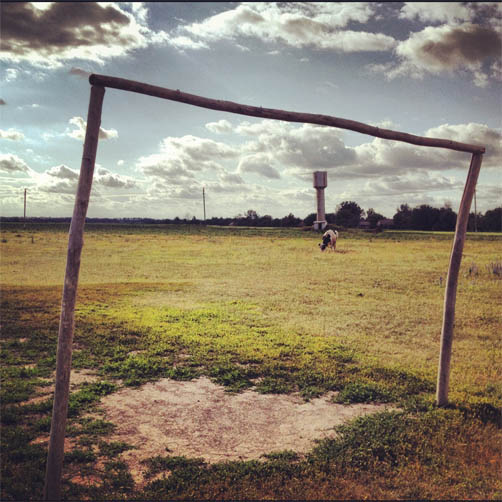 Before being welcomed by V.I. Lenin in downtown Kharkiv: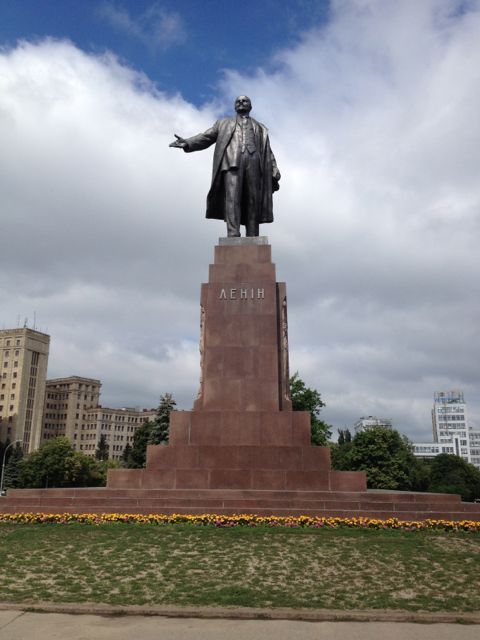 It was a fun, yet long, trip but we had a lot of great laughs and got to see Ukraine as it is meant to be seen... on the road less traveled.