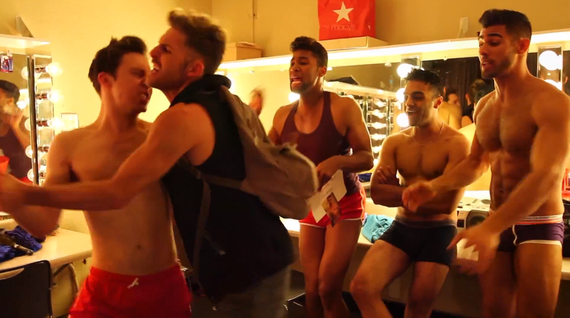 Drama in the workplace. Who hasn't experienced it? Passive-aggressive emails, angry Post-it notes on monitors, and, worst of all, awkward elevator confrontations. But working in nightlife, the drama is on a whole 'nother level.
Once, at a club where I worked, a patron called me a "cokehead slut." (This was a fairly accurate description of me at the time.) I handled the situation as any mature go-go dancer would: I promptly threw that person down a flight of stairs. There were instances of vomiting onstage and passing out in the dressing room, and another fistfight at work broke my arm and put me in a cast. (I'm clearly not good at punching.)
In Episode 6 of Go-Go Boy Interrupted, Danny Carter makes a triumphant return to his old club on a probationary period, but what he finds out changes everything.
For more, check out gogoboyinterrupted.com. And just announced: Go-Go Boy Interrupted will return to the Groundlings stage on Jan. 5 for a live show! Come see the craziness live! For more information, visit groundlings.com.