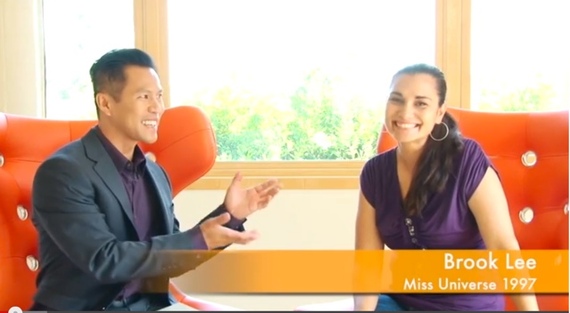 In 2012, a Pew Research Center study reported that 15 percent of all new marriages in the U.S. (in 2010) are interracial; there are now 4.8 million interracial marriages in the U.S., accounting for 1 in 12 marriages. America's population of mixed race people is also growing - with the 2010 U.S. Census reporting 4.2 mixed race children and 9 million total people of mixed race.
In this interview, Miss Universe 1997 Brook Lee speaks with me about about this rise of interracial relationships and mixed race children. She discusses her multi-racial heritage, her own interracial marriage, and perceptions of racial appearance.
Ultimately, our conclusion is simple: attempts to categorize race should not matter because respecting love is more important.
WATCH:
Speak Up With Jimmy, a Web series, is available at JimmyWin.com.