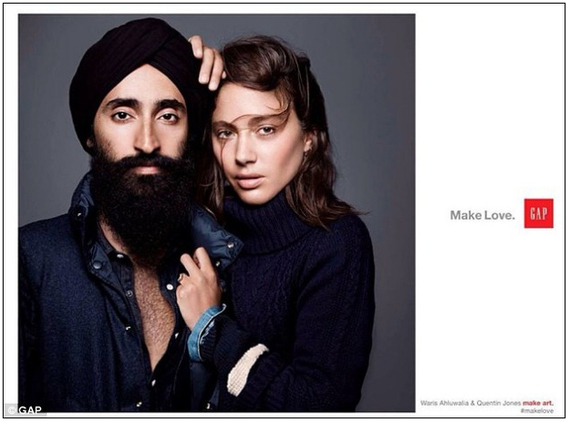 Last fall, Gap Inc.'s "Make Love" ad campaign garnered kudos for the diversity of its models but also sparked hate speech vandalism of its street posters -- due to the appearance of South Asian actor Waris Ahluwalia (from the Sikh religion) and depiction of a gay male couple. Luckily, Twitter allowed community members to raise alert about the vandalism and enabled the Gap company to respond quickly.
Watch this segment as I discuss lessons from the campaign and the social media response:
Diversity in pictures can speak a thousand words.
Social media allows community members to draw attention to issues.
Companies can win fans by responding quickly - yet thoughtfully - on social media.
WATCH:
Speak Up With Jimmy, a Web series, is available at JimmyWin.com.