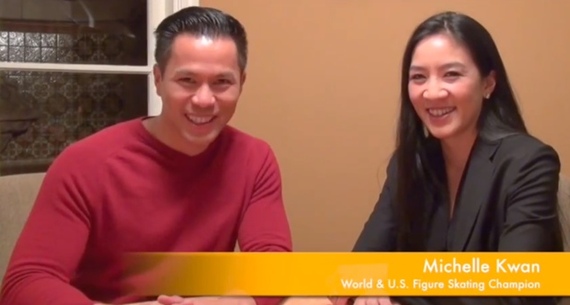 It's part 1 of my interview with figure skating icon Michelle Kwan. Michelle talks about her off-ice role for the 2014 Winter Olympics -- working for Fox Sports as a sports analyst in Sochi, Russia.
Michelle also shares what she misses (the regimen) and does not miss (the pain) of being a competitive athlete. Her life lesson: having a structured plan helps you win.
WATCH:
Speak Up With Jimmy, a Web series, is available at JimmyWin.com.