The total number of building permits issued across the U.S. in February 2014, represented a month-over-month decline of 6 percent after accounting for seasonal variability.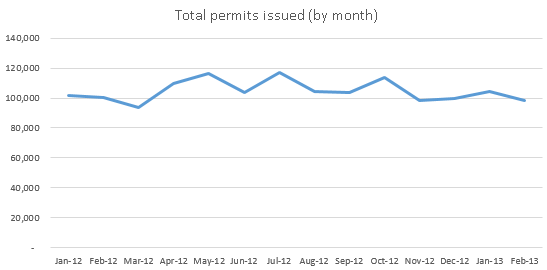 The month-over-month decline was consistent between the commercial and residential sectors of the market.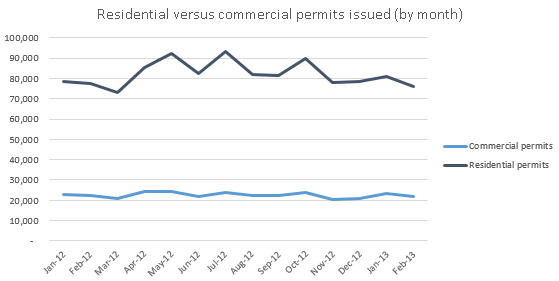 Drilling down, we see that many of the residential gainers were in warmer climate areas like Cabarrus County, FL; Escambria County, FL; and Charlotte, NC. Conversely, many of the decliners were in cold weather climates, including Cleveland, OH; Columbus, OH; Howard County, MD and Madison, WI.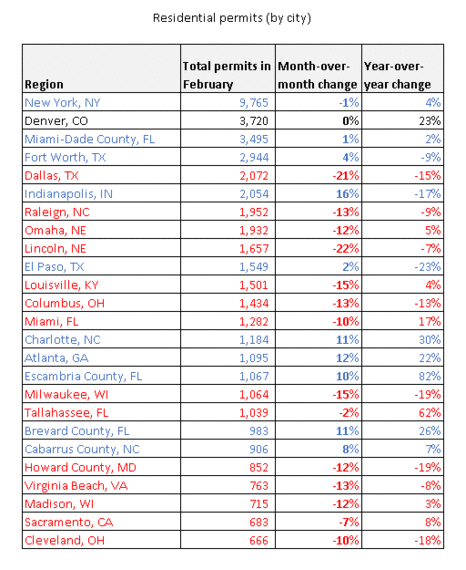 This pattern could also be observed within the commercial sector. One exception was Columbus, OH, which showed healthy growth in the commercial sector despite a decline in the residential sector in February.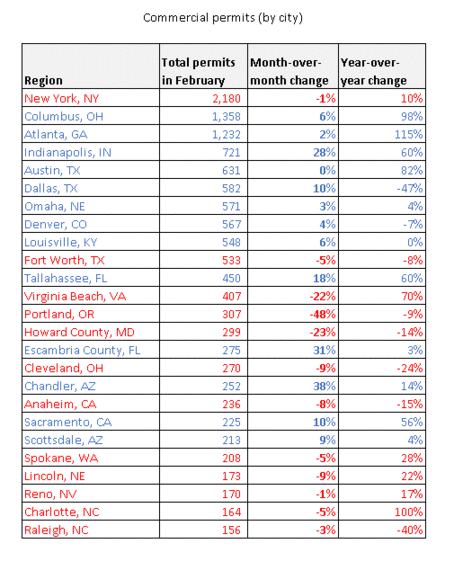 For more industry analysis, please visit BuildZoom.
Notes on the analysis 
In February, 85,549 building permits were collected and analyzed from 92 regionally stratified regulatory agencies with available permit data.
Several major cities (e.g. San Francisco, Chicago & Boston) had not released February 2014 data when this article was written and were not included in the analysis.
Seasonal indices were developed using 10 years of permit data gathered from 40 regulatory agencies.