In February, we showed how the construction industry has experienced steady growth over the past several years based on our analysis of building permits issued during this period. To better understand where the market growth was occurring, we drilled down to the city/county level.
Here are the top ten cities that have experienced the most consistent growth over the past three years: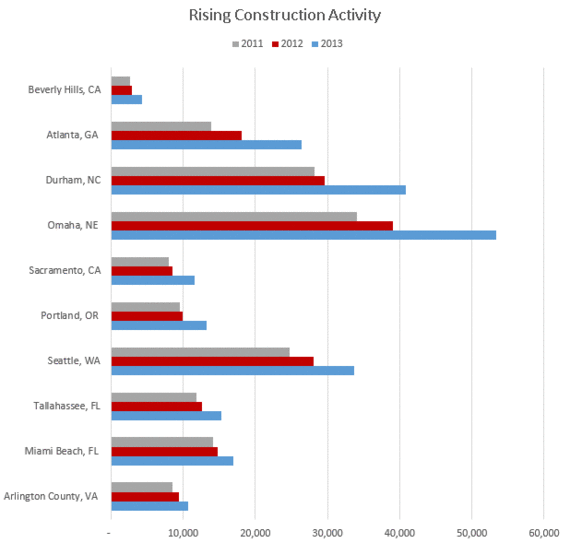 Several of the cities on the list including Atlanta and Miami Beach were areas that were hit hardest during the real estate crisis and still have yet to surpass pre-recession activity.
Here are the five cities that have been declining most consistently over the past three years: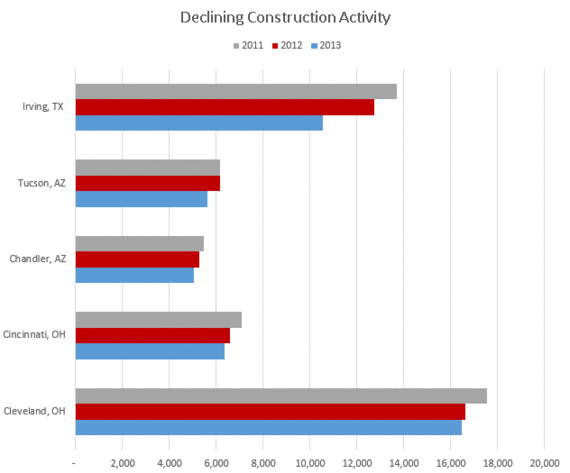 These cities were indicative of broader, regional trends as the Southwest and Midwest regions under-performed compared to the national average.
For the sake of comparison, here is a sampling of construction activity in major U.S. cities: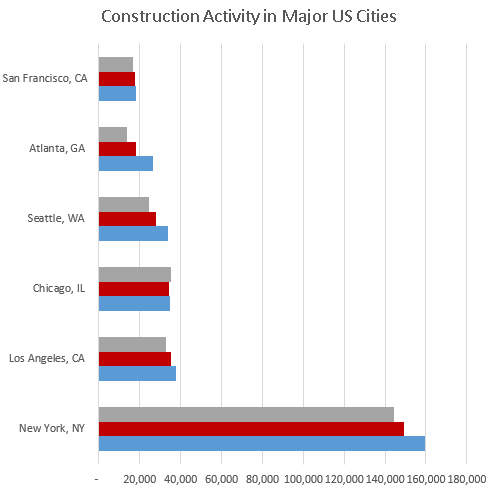 Most major U.S. cities fell in-line with the aforementioned regional trends.
For more analysis of the construction industry, visit BuildZoom.