Last week, we took a closer look at residential remodeling in NY, which hit a 10-year high in September 2014. This week, we're going to examine Seattle, another major city that has surpassed its pre-crisis peak.
In September, permitted residential remodeling activity for Seattle was down -4.3% month-over-month, after adjusting for seasonality. The year-over-year decrease of -16.62% was even more pronounced, however these losses can be contextualized by considering the 10-year view: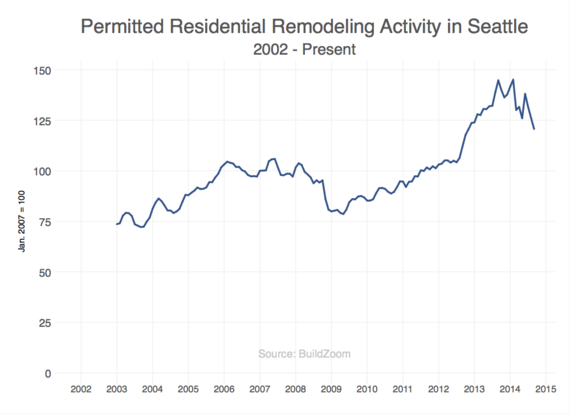 Expanding the time series, reveals how remodeling activity in Seattle has steadily grown since the crash. In the middle of 2012, it rose sharply before leveling off in the past quarter. Total remodeling activity in September 2014 still exceeded its pre-crisis peak by 14.03%, an increase surpassing New York's.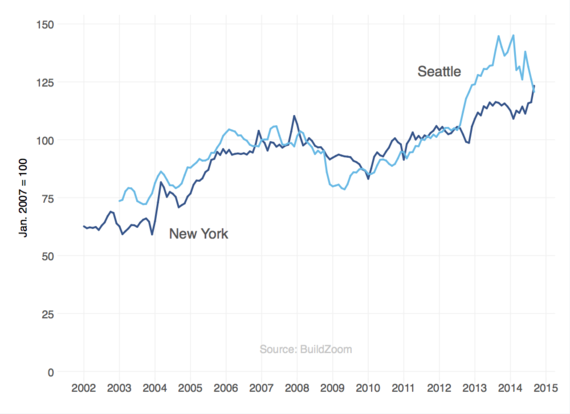 Later this month, we'll see what the Census tells us about new housing starts in Seattle, however the long-term health of the remodeling sector remains positive.
The BuildZoom Remodeling Index report for September 2014 as well as a full explanation of its methodology, are available on the BuildZoom blog.