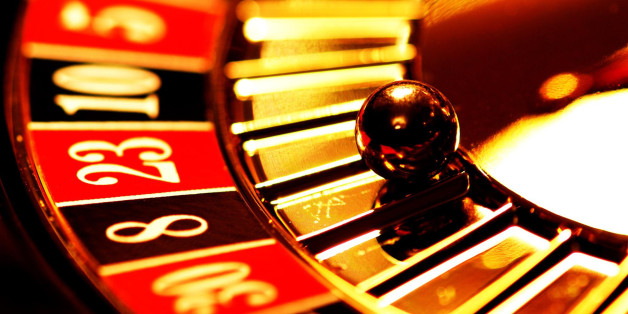 The mega-conglomerate needs to sell its properties in Miami. The Malaysian-based casino operators have proven they are only interested in one thing: opening big casinos.
In the Downtown corridor, Genting owns the Herald building, the lot across the street, the Omni building, the 1400 block of Biscayne Boulevard and a few other lots behind that. In 2011, plans to build the world's largest casino fell through and they pivoted, promising to build with or without casinos. In March of 2012, Curbed Miami reported:
Genting plans to replace the Herald with three condo towers and a luxury hotel, with parks to the north and south, and a wide baywalk linking to Museum Park... and there isn't a casino in sight.
In July, Genting told the Miami Herald:
We've listened and we've heard what people said. This will complement the existing downtown skyline. We want to make sure we put a project forward that everybody is happy with and that adds value to the city of Miami.
Are we supposed to believe this?
It's been 22-months, and the Herald building still stands.
They have not broken ground on any of their properties.
Instead, they bought a gambling boat to Bimini that is a total fail.
And last week they announced plans to go ahead with a casino.
Genting's plans to operate a casino with a permit from Gulfstream Park have been decried as illegal by the Florida Division of Pari-Mutuel Wagering. How did Genting respond?
As reported in the Sun-Sentinel, the Gulfstream partnership "is just one opportunity or potential opportunity. If it's not viable, then we'll pursue other means."
Pursue other means? Do we need more proof? Maybe they haven't built anything because their vision has always been to open the biggest casino in the world in Miami.
They probably envisioned the casino on the Herald site, and then parking lots stretching all the way back to I95. If they planned otherwise, then why has nothing happened?
They likely have no interest in real estate; their primary business is gambling. It's always been about gambling. It will always be about gambling with the Genting Group.
It has been laid bare now. To suggest something so ridiculous, so antithetical to the development in the urban core, and so obviously not legal, pretty much shows their true colors. Genting lied to us and their credibility is suspect, to say the least.
This company seems mismanaged in the Americas.
Maybe they're used to doing business in a country (Malaysia) that is more corrupt where they can get away with whatever they want? Because what gall they displayed by buying all this property in the middle of our emerging cultural capital when gambling wasn't even legalized. It's like they thought they could just come in here and buy whatever or whoever they wanted, as if Miami is as corrupt as Malaysia. We're not that corrupt.
And then the gall to build the largest casino in the world? It's crazy. Are they jealous of the Sheldon Adelson's of the world? Maybe they're trying to overcompensate for something?
Genting are the majority shareholders of Norwegian cruise line so they're not leaving Miami. But there must be a breaking point when they will give up on this unrealistic casino pursuit. It will likely come this legislature season if they don't get what they want. If and when it happens, hopefully they will cut their losses, sell the land, and we can continue to head in the direction most want, that of actual development in the downtown corridor.