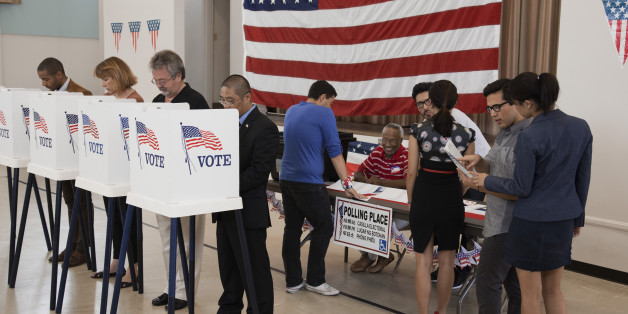 Holy crap, Miami -- voter turnout was low.
Of course Tuesday's primary was just that, a primary, and granted, it's not a presidential election cycle, but still, it's the Midterms, the governorship is on the line, as is every seat in Congress, not to mention the proposal of constructing the 1,000-foot tower at Bayside Mall -- these things matter, no?
Apparently not. What an empty room. And my precinct looms big, located at the Trinity Cathedral right smack dab in the most emerging corridor of the city. Granted, Early Voting and Absentee Voting are particularly strong in Miami-Dade, but still, at 6:30 p.m., prime-time, two voters milled, including myself.
This is a far, far cry from the four-hour line of Early Voting during the 2012 cycle.
One way to deter voter suppression and long lines is voter apathy. And it's a shame.
Voter turnout figures to be low this midterm cycle. People are turned off by a dysfunctional Congress and an impotent president. Voter apathy is ironic considering this election is important, since it determines the future of Congress and possible Supreme Court nominations, but it is what it is. Perhaps this was strategy all along.
One thing is certain: low voter turnout, whether good or bad, benefits Republicans.