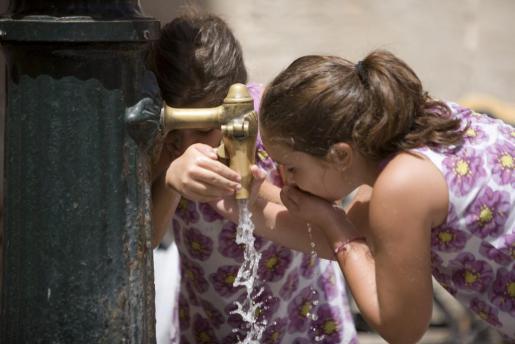 (Photo Credit ultimahora.es)
We cannot exist without water. Water is literally "a vital nutrient to the life of every cell," according to the U.S. Geological Survey (USGS) website. The body weight of some organisms is as much as 90 percent water. The human body is up to 60 percent water, "the brain and heart are composed of 73 percent water," while our "lungs are about 83 percent water," our skin is 64 percent, our muscles and kidneys are 79 percent, and our bones are about 31 percent water. "Each day humans must consume a certain amount of water to survive," approximately 2-3 liters per day, some of which is consumed through food.
Water scarcity is very scary (is there a connection between the word "scarcity" and "scary"?) for the average person to even think about. Yet, about 38 percent of the U.S. is suffering drought conditions, some of which have continued for nearly 4 years and imperiled the food supply, creating a new "dust bowl." Many parts of the globe, especially impoverished areas, suffer tremendous water shortages and as climate change continues that will only worsen.
The World Water Forum 2014
About 130 of the best and brightest minds across sectors came together at the 7th World Water Forum on May 15, 2014 on Washington, D.C. to share solutions and build partnerships, courtesy of the World Wildlife Fund, The Coca Cola Company, and the World Water Council.
Here are ten keys to addressing the global water crisis from the Forum:
1. Build partnerships: This is a "shared challenge," Jason Morrison CEO of the Water Mandate said, which was echoed throughout the Forum and reflected in the multidisciplinary panels and discussions. We have to get out of our silos and borders, Greg Koch Director of Global Water Stewardship at Coca Cola said, and respect each other's priorities. And these take trust.
2. Include farmers: It seems so obvious. Since farmers use 70 percent of the water used in the world, they must have a prominent seat at the table. Steve Peterson, Director of Sourcing Sustainability at General Mills, one of the world's largest consumer food companies, (and farmer) said "Since 13 percent of (farmers) produce 80 percent of the food supply, therefore, there aren't that many people you need to get in the room."
3. Include communities, especially women: Water is used by people, and people are in communities, and increasingly in urban areas. Marcia Brewster of Nautilus Development Corp. reminded us that women are key to driving community awareness and action. Interestingly, Deputy Under Secretary of Agriculture, Dr. Ann Bartuska said that there's been a significant increase in the number of women farmers in the U.S., based on the recent Census.
4. Measure water : Leaders say "what gets measured gets managed" and water is no exception. Data crystalizes and validates a challenge, spurs action, and helps us see improvements and trends.
5. Put a realistic price on water: We charge so little for it, yet it costs so much to manage, that there's little motivation to address the pressing needs of the aging water infrastructure. In developing countries, there is often no water infrastructure per se at all.
6. Waste less food: The USDA statistics are remarkable: in 2010, about 133 billion pounds of food was wasted from U.S. retail food stores, restaurants and homes, meaning about $161 billion worth of food was wasted - while many people go hungry. The DC Central Kitchen is tackling this issue in the DC area and with the national Campus Kitchen initiatives nationwide. You can learn more about it by listening to my interview with Amy Bachman on Green Connections here (click on "holiday show").
7. Integrate water into trade policy: We must integrate water management, conservation and sanitation into trade policy.
8. Upgrade the infrastructure -- and ASAP: The American Society of Civil Engineers gives the U.S. water infrastructure a grade of "D." As I addressed in a story on WTOP for World Water Day, The D.C. area's water infrastructure is between 77 and 100 years old, for example. Yet, as Steven Stockton, Director of Civil Works at the Army Corps of Engineers pointed out at the Forum, the return on investment is about 450:1 in preventing floods and increasing resilience. Really. Making these investments requires long-term thinking and getting out of living from crisis to crisis, as Stockton described it. I vote for the Infrastructure Bank.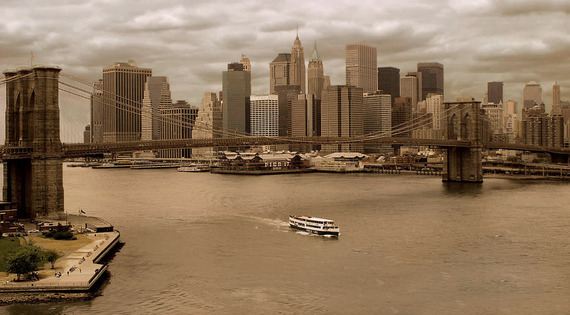 (Photo credit: Randall Michelson Photography (c)2014)
9. Choose your words carefully: We need to reach people in culturally appropriate ways to build trust and language matters. For example, the word "sustainability" doesn't resonate with farmers, as the Gentleman Farmer from General Mills reminded us, adding that the word "stewardship" works for farmers. "They'll walk out of the room if they hear the word sustainability." And, we need to leverage technologies to bridge distances, such as apps that help farmers sell more and waste less.

10. Protect the poor: The less fortunate among us use "every drop of water available," so when they have even a little bit less, the impact is huge. Without a seat at the table, because they lack political influence, everyone must look out for them. They are the most vulnerable to shortages and climate change disasters, with the weakest infrastructure and least resilience.
What will YOU do today to use less water?