Every year, Sunset teams with the best architects, developers, and designers in the West to build a home full of decorating and design ideas. This year, we built two in the pedestrian-friendly beach town of Seabrook, Washington and asked Seattle designer Brian Paquette to give them bold, breezy beach style.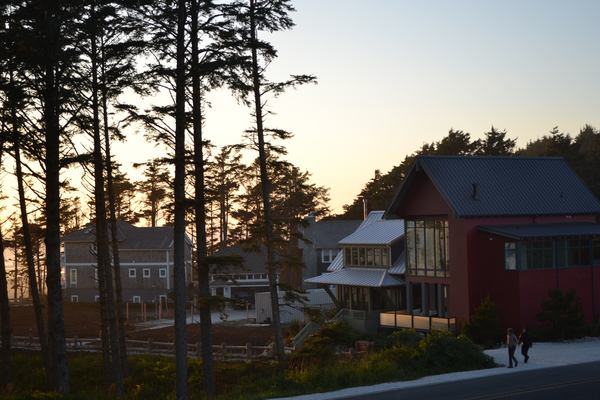 The houses--designed as a multigenerational getaway--share stunning views of the beach, a backyard with an outdoor kitchen, and are no more than a five-minute walk from Seabrook's restaurant, retail shops, and communal pool and fire pits.
You really should see them in person--they're open to the public through October 27--but if you can't make it, we've got the best ideas right here.
1. Hang Art Close
Paquette hung assorted works by Jennifer Ament so close they touch. The consistent woodblock style and restrained colors in the art and frames make this dramatic moment in the entryway read as one large art piece.
2. Go Coral
This just might be the perfect pink--it has enough orange in it that it feels sophisticated and fresh. Balance saturated colors with something equally bold, like the emerald green here.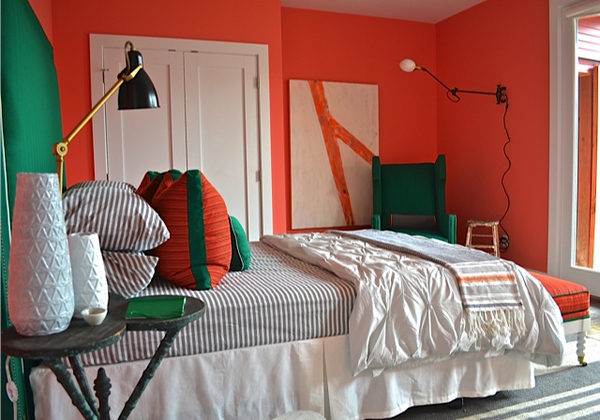 3. Add Color with Details
Contrasting welting on all the upholstery emphasizes the line of the furniture and is another way to add accent colors to a room. Another way to pack in more color? Look for boxed pillows like the blue and green one on the sofa--the extra strip of fabric is a chance to introduce another accent or tie existing hues together.
4. Look at Tile from Another Angle
Paquette installed basic white subway tiles in a herringbone pattern and used black grout to draw even more attention to the stylish configuration.
5. Get Creative with Moulding
Bring moulding down from the ceiling to create interesting architecture--then paint it a strong color to give it even more character.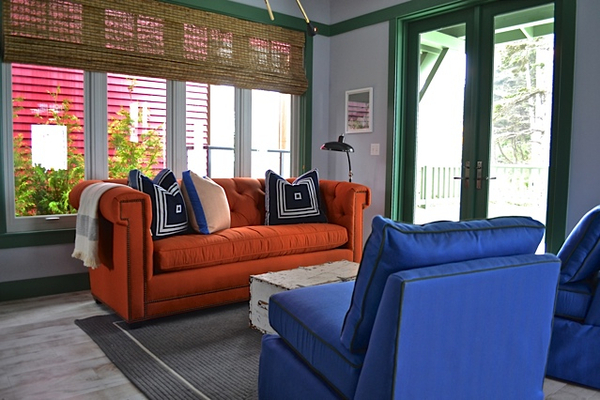 6. Don't Waste Hallways
Saturated chartreuse gives the hallway character all its own. The consistent palm green trim color keeps it from looking crazy, while the dark aqua of the bedroom at the end becomes a focal point. Not bad for a pass-through space.
7. Put Art Everywhere
Paquette copied and enlarged vintage black-and-white photographs of clam diggers he found at the local historical society, then decoupaged them to the stair risers.
8. Choose Unconventional Mirrors and Lighting
Vintage, even oddball mirrors feel right at home in a casual beach house with a coat or two of white spray paint. A sconce is a stylish alternative to overhead lighting.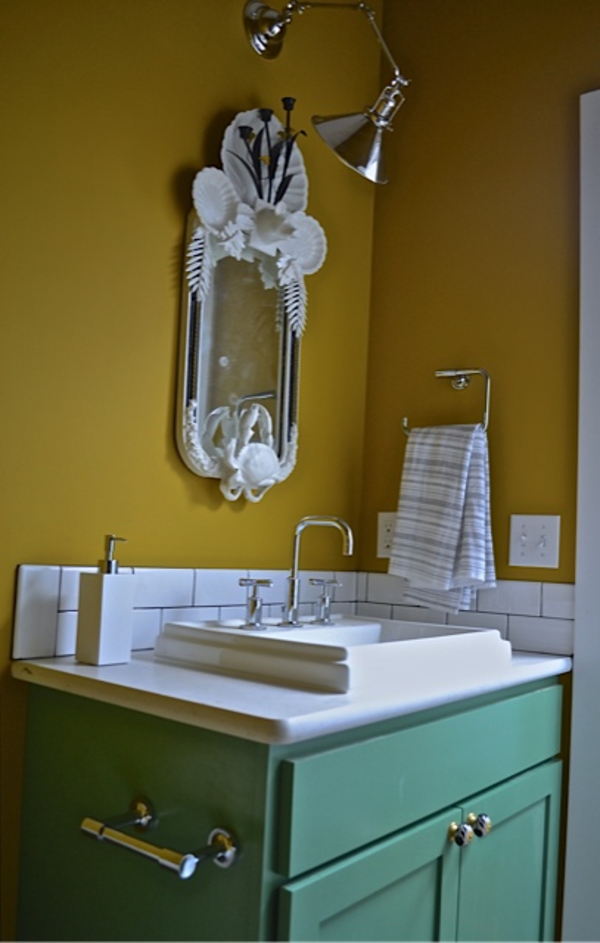 9. Add a Double-Sided Fireplace
Since the two homes were built as homes for multiple generations of the same family, the backyard is shared. It centers on a double-sided fireplace, but also includes an outdoor kitchen, kitchen garden, green house, and hot tub.
10. Build a Tent for the Kids
This tent, created from Sunbrella's high-performance fabric, covers a sandbox for kids.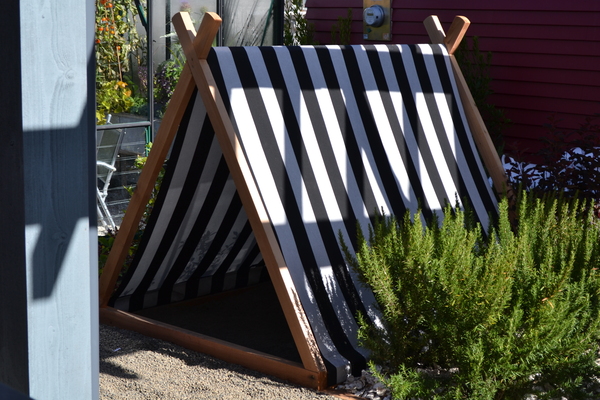 All photos courtesy Brian Paquette Interiors.
Want more? Watch designer Brian Paquette give a tour of his favorite moments in the houses here.