Colombia is a country that has not been explored enough yet. Aside from the main cities, there are other outstanding places that will take your breath away, but these are sometimes hard to get to so visitors (and even locals) decide to skip them for the lack of facilities and information.
This is the case with Cabo de la Vela located in the far north peninsula of La Guajira where the desert and the arid conditions combine to create one of Colombia's most unique and spectacular scenes: an off the beaten path destination in the Caribbean Sea.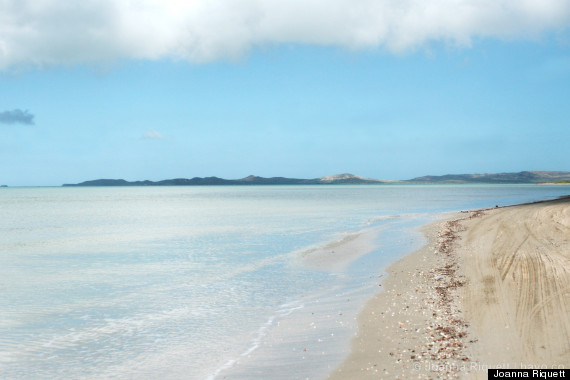 The region is inhabited by the indigenous community Wayúu. They speak their own language: wayuunaiki, and not many of them have embraced Spanish as a second language. However, many young descendants have decided to live a more modern life and have moved to the capital cities to receive a formal education. This community is only one of the (approximately) 90 Colombian indigenous groups distributed across the country.

Cabo de la Vela and Punta Gallina are the most tourist friendly ones there, but this doesn't mean they are easy to get to. This trip is made for people who truly like adventure, are not afraid of unknown situations and enjoy a deeper connection with nature.
How to get here
The first point of entrance is in Riohacha, capital of La Guajira. Here you will rent a a four wheel truck that's made for driving on the open road, preferably with a guide to drive you around. Do not try to drive your own sedan, or you will get stuck in the middle of the desert with no help and lots of dryness and sun. The drive is about three hours off the main highway, and it can get bumpy. Along the way, you will see dramatic deserted landscapes, people, goats and, if you are lucky, some other wild animals.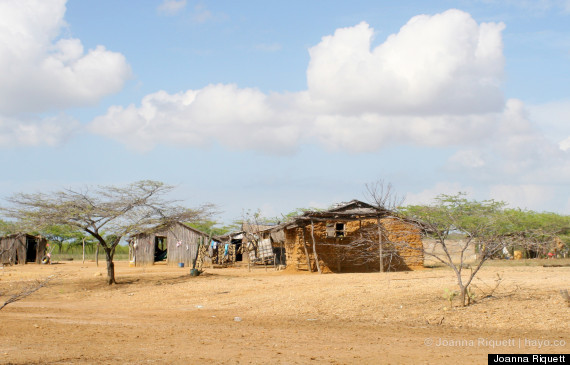 What about accommodation?
There are no chain or luxury hotels in this area, which is why it's still so beautifully preserved in its original state. The accommodations mostly consist in huts, called rancherías, with modest bed settings. You also have the possibility of sleeping in chinchorros, a kind of hammock that are intrinsic to the culture of La Guajira.
There are many options in the little town, indoors and outdoors. To save energy, the lights are cut out at 11 p.m., and it's perfect to look up and see the sky as you have never seen it before. The stars seem close and bright, and there are many more than you can remember when living an urban life. During the night, the only sounds you can hear are the ocean and the crickets. The sky is so clear that there's no better way to be lulled to sleep. Some of the younger travelers bring guitars, make little campfires and sing until they fall asleep. This is also part of the charm of the night.
And what do I do there?
This trip is all about disconnecting -- no reliable cell phone reception and no internet -- connecting with yourself and re-discovering your relationship with nature. This is a place where you can enjoy sitting in front of a perfectly calmed turquoise beach, swimming in cool water, hiking small hills, watching perfect sunrises and sunsets, discovering hidden beaches and mixing with the friendly locals and their indigenous art.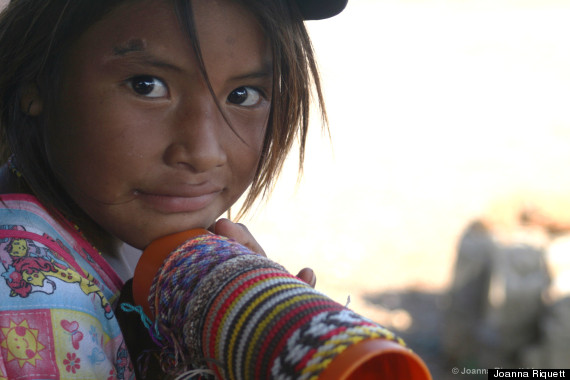 Around Cabo, you can visit the salt flats of Manaure, the very tip point of the peninsula, the Flamingo Sanctuary, Punta Gallina and other tours that will take more days. If you are not in a rush, you should consider taking them.
Pro tip: the food you will find in this place is very basic -- it consists of goat and fish. They are used to eating fish at any time of the day, and there's not a lot of variety. In some places they do offer eggs and toast, but I can't say it's tasty. In order to keep your tummy happy, make a small run to the shop before arriving here. There are no big supermarkets in the area, so make sure to bring things you prefer eating like bread, cream cheese or butter, cheese, ham, juices, etc.
If the bug bites you (oh yeah, bed bugs, that could happen), and you want to visit, make sure to contact a local agency or someone who has traveled there (like me) to guide you further. I can guarantee that this is a place you will keep in your mind forever.