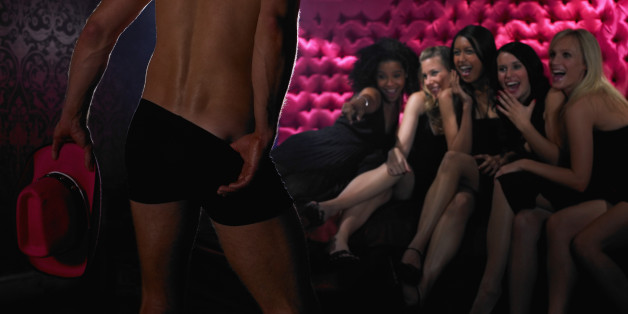 If your bride-to-be doesn't love the idea of a boozy bachelorette party, there are plenty of fun alternatives. A weekend with just the girls is an ideal time to bond with the bride and all of her friends. If she doesn't want a stereotypical event, look for new and unique experiences and incorporate activities that know she already loves. To get started, think about the bride's favorite hobbies and interests, and if they can be transformed into corresponding group activities. Here are a few ideas to help get your creative juices flowing.
1. For the Foodie Bride
Is your bride-to-be a Food Network fanatic? Surprise her with a gourmet group cooking class so that you and the girls can pick up some new skills in the kitchen. After working to prepare the meal together, you can all relax over a fabulous dinner. Prefer an afternoon activity? Sign up for a themed food tour around your city and sample tons of tasty treats along the way.
2. For the Artistic Bride
Does the bride have an inner artist just waiting to get out? Then book a private painting class where you and your bachelorette crew can each create your own masterpiece. Rather admire some famous works of art? Companies like Museum Hack now offer bachelorette party packages. If you're celebrating in New York City, for example, you can take a customized tour of the Metropolitan Museum of Art and check out all of the love-themed paintings for the romantic bride, plus see famous butts on statues for the rowdier bachelorette group.
3. For The Sporty Bride
If the bride is more into sports than dancing in heels, get tickets to a ballgame. Whether you splurge on box seats or sit in the nosebleeds, she will love rooting for her team while bonding with the girls over beer and hotdogs. Personalized t-shirts or baseball hats will help your group standout and may even get everyone on the Jumbotron!
4. For the Music Loving Bride
Rather than a typical girls' night out, why not head to one of the country's best music festivals? Check out Bonnaroo in Tennessee for a jam band scene, Coachella in Southern California or Firefly Music Festival in Delaware for a hippie vibe, Chicago's Lollapalooza for a mix of grunge and alternative rock, or Jazz Fest for a combination of great music and New Orleans culture. Bonus: if your group loves to camp, many of these festivals have great camping options.
5. For the Athletic Bride
Breaking a sweat with the girls for a unique athletic event is always a fun way to bond with the bride's besties. Bachelorette parties are the perfect opportunity to try something daring like a Trapeze class or surfing lesson if the bride has an adventurous side. Prefer to make the workout a team effort? With several locations throughout the country, Dance Follies offers creative group dance classes with fun themes like Dirty Dancing and Grease, or routines inspired by Beyoncé or Michael Jackson.
6. For the Earthy Bride
If the bride loves going green, incorporate some love for Mother Nature into her bachelorette party. Stroll the nearest Farmers' Market and stock up on plenty of organic produce for a picnic outdoors. Or get some fresh air with the girls and head to the nearest park, lake, beach, or hiking trail for a day of girl bonding in the great outdoors.
More Bachelorette Party Ideas
For more unique activity options and specific venue recommendations, head on over to The Bach. Choose from creative activities in 75 different cities, build an itinerary, send out electronic invitations, and monitor guest responses.