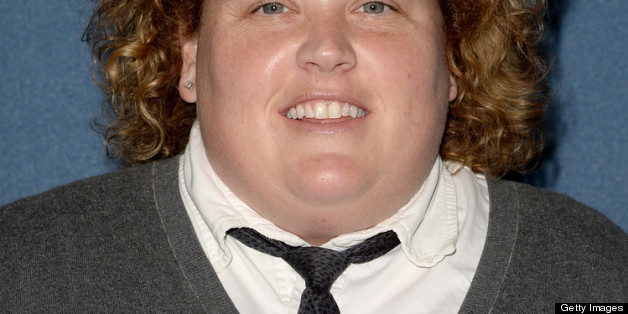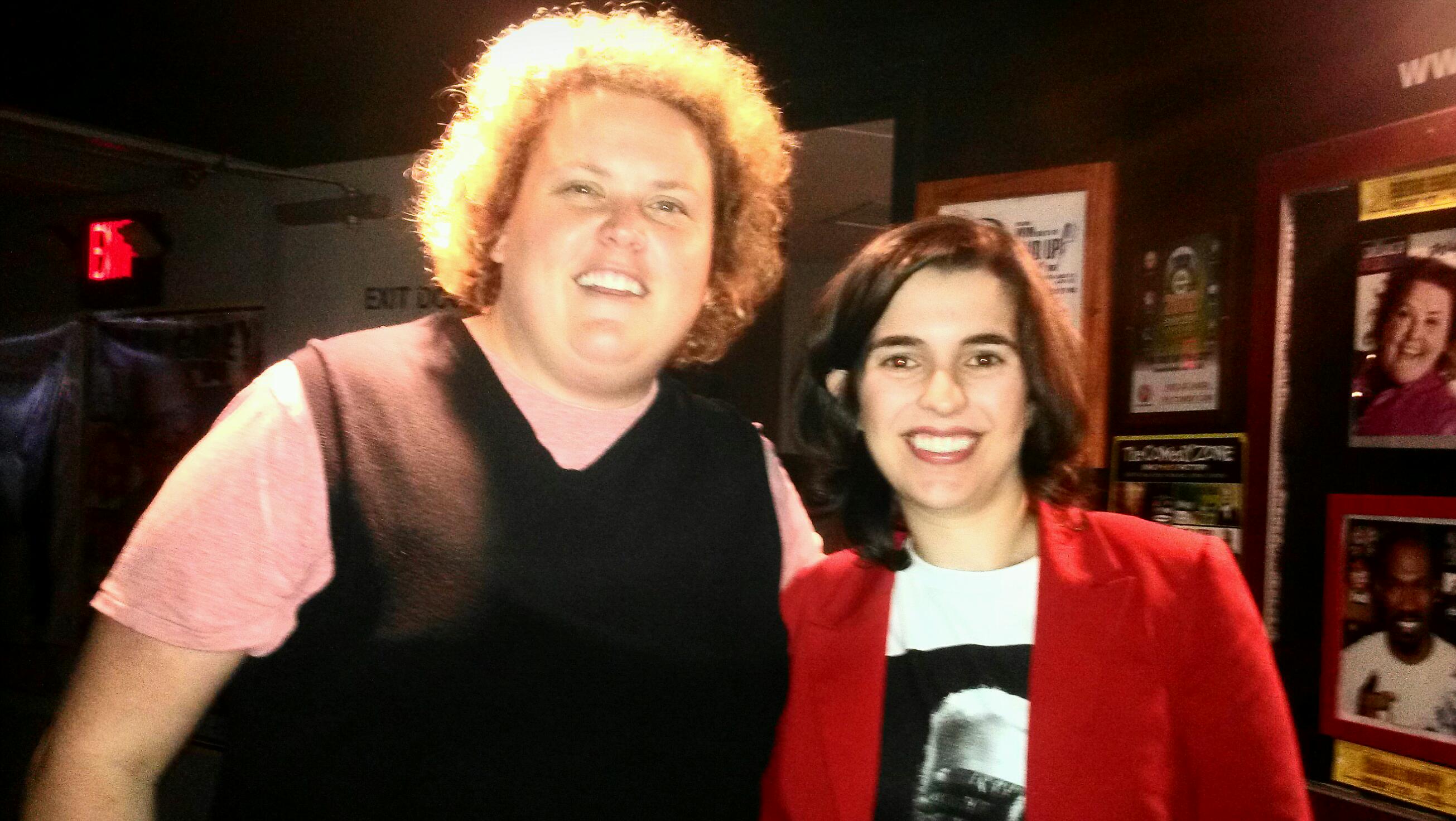 Fortune Feimster and I sit in the Green Room at The Comedy Zone in Charlotte before her standup show. As she sips a Jack and Ginger in a tall glass, I feel compelled to ask about a certain seven-year-old pageant queen: Honey Boo Boo, whom Feimster plays on the E! Channel late night talk show Chelsea Lately. She expresses mild regret over not spoofing the recent wedding of Honey Boo Boo's parents, Mama June and Sugar Bear. June even wore a camo and pink-trimmed wedding gown. It seemed too good for Feimster to resist.
"I missed the boat," she says. "I should have done it that week, but I got lazy."
But Feimster is far from taking it easy. She travels the country doing standup and is a writer and performer on Chelsea Lately and the mocumentary-style show After Lately. The Belmont, N.C. native graduated from Peace College in Raleigh before moving to Los Angeles 11 years ago. She got her break on season seven of NBC's Last Comic Standing.
These days, she only gets to visit home twice a year. For this visit, she has a big family lunch and goes to the park before her third of four scheduled shows. Family, friends and neighbors -- even her former tennis coach -- are in the audience tonight. Not bad for an openly lesbian comedian from the South, who says she has never felt negativity from those in her small town who may not support gay marriage or equal rights for the LGBT community.
Before Feimster went onstage, we talked "sketti" dinners, being gay in the South and what it was like to surprise grab Chelsea Handler's boob on national television.
[Author's Note: Answers have been edited for brevity and clarity.]
Joanne Spataro: Do you miss Belmont?
Fortune Feimster: I do. [Los Angeles] is pretty much home now, but it's nice to come here and see a bunch of familiar faces.
JS: Where does your Honey Boo Boo impersonation come from?
FF: I definitely draw upon my own Southern roots. I feel like I'm watching my own family when I watch that show except we don't eat spaghetti with ketchup and butter. We're not that bad, but it's not that far off.
JS: How do you plan Chelsea Lately?
FF: We film Monday through Thursday. The day before, we're always looking for topics to talk about. As a room, we yell jokes, make each other laugh or give each other crap for our bad jokes. You write them up in teams. Then we research shows and clips for the cold opens and try to come up with sketch ideas. We're just always trying to think of funny stuff.
JS: How is After Lately different from Chelsea Lately?
FF: A lot of the storylines [in After Lately] are based on something that happened to someone. We take whatever happened and [decide] who would that be funnier for that to happen to and we times it by three.
I don't talk as much in After Lately as I do in real life. [But] when you put a room full of comedians together, you have to be very aggressive [and] I'm just not very aggressive. I wait for the moment and then I strike! Punch them in the jugular with the comedy.
JS: In a recent Chelsea Lately episode, you kissed Chelsea. Was that rehearsed?
FF: It was rehearsed but she was the one who couldn't come to rehearsal. I had forgotten I was supposed to kiss her so the cue happened and I just stood there. It reminded me of being an awkward teenager. I looked at her while everyone else was kissing [and] I'm like, "Oh yeah." Then I kissed her.
JS: Was grabbing her boob at the same time also planned?
FF: One of my executive producers said, "Don't tell Chelsea, but grab her boob during the kiss." I was like all right. She was just like whatever. I guess she's used to having her boob grabbed.
JS: What are you hoping to do with your comedy career?
FF: I'd like to get into more acting. Writing for me has been a way to pay my bills. I would like to be doing more performing. I want to do acting and hopefully one day have my own show.
JS: What's your standup style like?
FF: I don't do a lot of characters so I need to find a way to bring those two worlds together. My standup is very real because it's based on stories that actually happened, so to bring in some fake character seems a little false. I'd like to do a one woman show one day to be able to do both monologues and random characters.
JS: Which comedians do you admire?
FF: I grew up watching Carol Burnett reruns. I loved her because she was one of the first ones that did standup with the monologue and all those characters. Will Ferrell is amazing. I like how ridiculously dedicated he is to all of his characters. I didn't watch a lot of standup growing up, so I'm not as well-versed as I should be. I grew up on SNL [Saturday Night Live]. I thought that would be my path with characters. Then I sort of fell into standup. I'm trying to catch up with being a standup fan. I love Louis CK and Patton Oswalt.
JS: Do you feel a responsibility to the LGBT community to be a role model?
FF: Yeah, for sure. I take that seriously. If I can be a positive role model for people it's a big bonus because it means there's significance, so I'm doing something other than telling jokes.
JS: What's the dating scene like in Los Angeles?
FF: Dating for anyone of any sex is tough, especially for me since I work all the time. I chose to put work first and other things have come second. I'm trying to make other things like that more of a priority as I get older. There are a lot of wonderful LA girls, but you miss the good manners of the South.
JS: How is it different from dating in the South?
FF: I wasn't out when I was in North Carolina. I moved away when I was 22, so I don't know really what it's like to be gay in the South. I would have had a different experience had I still lived here. I'm from a small town and people have different views on gay marriage, but it's almost because I'm on TV I get some kind of weird pass, like they're ok with me being gay because I make them laugh. I also hope that's because they know I'm a good person.