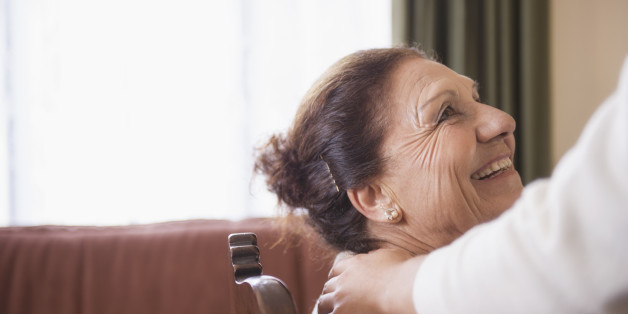 This week the White House convenes its Summit on Working Families -- shining light on the needs of America's working women and the challenges they face managing jobs, raising children and caring for aging parents.
Regional events leading up to the summit have primarily focused on professional, middle-class women. But changes are needed for the millions of American women who work in low-wage jobs that provide little financial security for themselves or their families. One example is providers of direct care: nurse aides, home health aides and personal care aides who provide hands-on care to our nation's growing population of elders and people with disabilities.
These are among the nation's fastest-growing jobs with direct-care workers expected to number nearly 5 million by 2022 -- more than nurses, school teachers and all public safety workers. Nearly 90 percent of direct-care workers are women.
Unfortunately, while plentiful, these jobs are not the quality jobs that American workers need. With median wages near $10 per hour, many direct-care workers struggle to support their families. About half the workforce lives in households that rely on public benefits such as housing support, food stamps and Medicaid to make ends meet.
Moreover, these jobs have all the qualities that make low-wage work problematic: hours tend to be uncertain, the work is physically challenging with high occupational injury rates, the jobs rarely offer benefits like health insurance or paid time off and workers often lack adequate training or on-the-job support. We can do better. And we should do better.
Direct-care workers are indispensable. A skilled and compassionate caregiver can be a lifeline -- not just for the person she assists, but for the entire family. These workers provide the paid services that enable other women to continue to work with the peace of mind of knowing their family member is well cared for day in and day out.
Improving the jobs of direct-care workers can improve the lives of millions of women across America. Let's add direct-care workers to the White House Summit on Working Families agenda. We can start with the following:
Better wages: Direct-care workers need better wages and benefits. Raising the minimum wage to $10.10 per hour would certainly help many of the women in these occupations. But the White House also needs to make sure it follows through on the new regulation that extends to home care aides minimum wage and overtime protections through the Fair Labor Standards Act (FLSA). There should be no delay in the January 1, 2015 implementation date for this important change.
Paid Leave: Many direct-care workers have no paid sick leave or family leave. The Healthy Families Act, which would guarantee paid leave for all of America's workers, is essential to quality jobs and to good care. No one wants a caregiver to put herself and her client at risk by coming to work sick or injured.
Advancement: Rapid changes in our health care system are creating opportunities to rethink the roles of direct-care workers. Senator Bob Casey (D-PA) and Congressman Matt Cartwright (D-PA) have introduced legislation to fund federal demonstrations that would test different "advance aide" models -- for example, incorporating "senior aides" into interdisciplinary care coordination teams or using advanced training of aides to improve care for clients with specific chronic conditions such as diabetes or dementia.
These models could give workers opportunities for career advancement while improving the health of individuals receiving care and reducing unnecessary hospitalizations. Providing real opportunities for career advancement will help to move this workforce out of poverty and help to build and sustain the workforce we will need to meet the coming demand for direct care.
The Working Families Summit can address the needs of all working women by addressing the dual challenge of improving direct-care jobs and providing quality supports and services for our nation's elders and people living with disabilities. Doing so will also bring relief to millions of working American women who need a stable, skilled and compassionate direct-care workforce to help them balance full-time work responsibilities with caring for their families and communities.