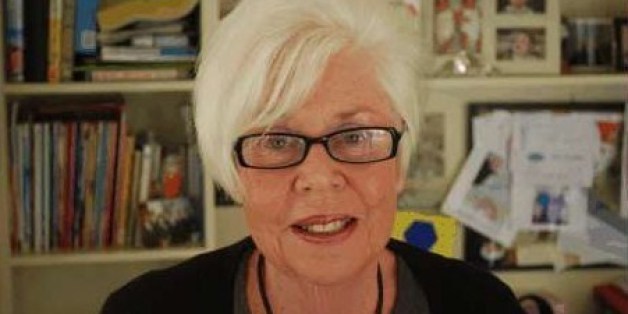 Six years seems like a really long time, and also no time at all. It seems to have passed in the blink of an eye. But also feels like forever. So much has changed in my life. In me. And I almost feel like I am dishonouring her memory in changing. I sort of want time to stand still so that I can be the same person that she knew.
Yet I also know that she is with me every day. Has been with me every day since she passed. Is even here with me as I write this. I feel her presence. Deeply. Significantly. And it helps to centre me. To inspire me.
When my mum was first diagnosed with cancer, I felt like my world was closing in on me. It was September 11. This time in 2008. That date is indelibly etched in my mind for a second time.
Amongst medical jargon, a mountain of drugs to take, a long list of possible side effects and the daily grind of treatment, there is also life. And it is somewhat disturbing to realize that while you fight for life, you also, to a certain extent, stop really living it.
The time I remember the most. The time that is sometimes my life-line in the depth of sadness. The time that I would not change for anything... is the two weeks just after mum's diagnosis.
The time when the brain tumors are removed and before the treatment... before the fight begins.
This is when I spend many hours each day with mum. Sitting in her hospital room. Dreaming. Remembering. Loving. Conversations that we had never seemed to have before, and would never have again.
We talked about life. About dreams. About the past. And about the future. We connected again, for the first time really since my son was born. We finished each others sentences. And decided -- separately, but together -- to find out about her birth story.
My mother had been adopted. Had never felt any desire to know about her birth mother. But when faced with her own mortality she suddenly, desperately wanted to know. And me, her best friend and confidant, knew, and understood. Before she even mentioned it. I was able to say "Yes, I know Rosie. I've already started the ball rolling... here is the form you need to sign."
Those two weeks were the most magical time. Because we were both faced with her death. With our separation on this earth. So our conversations were raw. Emotional. Uplifting. Inspiring.
The weeks and months following this time were all too short. And so different. Once treatment started I felt that I had lost my mum already. She was a different person. She was now fighting for her life, and 100% focused on that... and on the pain. This is why I hold on to those two weeks in September 2008.
Just four months after her diagnosis, I was standing at mum's memorial service, talking about my best friend in past tense. And it broke my heart.
And almost six year later, it still breaks my heart to write those words.
My best friend left me. She was taken away. There was so much more to say. So much more to do.
But in the midst of the sadness is an enormous gratitude. I will be forever grateful that I had those two weeks before the fight began. Those two weeks that seemed to be just us -- cocooned in her hospital room. Two friends, mother and daughter. A bond that had survived distance and disagreement. A bond that had lasted for almost 38 years.
So what did I learn during these four months and the subsequent six years?
I discovered myself, my true self. The woman that mum always knew was there, but at the same time I found the woman she had enabled me to hide away from the rest of the world.
And I recognized that life is short. That we all will die. And that the mark we leave on the world is ours to own. And ours to determine.
My mum knew that I loved her -- and I feel terribly sad that it wasn't until she was sick that I started saying it to her every time we spoke. So tell your mum this -- tell her you love her. And that she means the world to you. And that you will be lost without her. But that eventually you will find yourself again.
I love you Rosie, with all my heart. You were my best friend, my mum, my confidant. And I live every day now with your spirit on my shoulder. Leading me to stand strong, and stand tall, and be the most amazing person I can possibly be. And leading me to leave a strong legacy, just like you did.
Jodie Preiss is a multi-passionate woman on a mission to change the world, one experience at a time. She is forthright in her goal of making the world (even just her small corner of it) into a better place. Jodie believes strongly in inspiring women to think differently about themselves, their world and their abilities. She is passionate about making her own time on this earth fulfilling and meaningful, and wants to help others do the same. Jodie creates experiences where women can indulge in some time out. Where they can celebrate being an inspiring woman. And where they can appreciate all that they can achieve. Find out more at www.jodiepreiss.com