Inside the McKittrick Hotel (home of the lauded "choose your own adventure" interactive theater event Sleep No More) guests will find plenty of room(s) for Halloween debauchery this season. Attendees are instructed to adhere to an enforced costume policy and show up dressed as harem girls, nomads, serpent charmers, sword swallowers, pharaohs, mummies, traders, treasure hunters, archaeologists and the bizarre of the bazaar. Camera's are not permitted at this part silver screen movie primer, part open bar Egyptian dance party. (Unless you are a journalist.) Here is a sneak peek at what lucky $100 ticket holders did on All Hallows' Eve.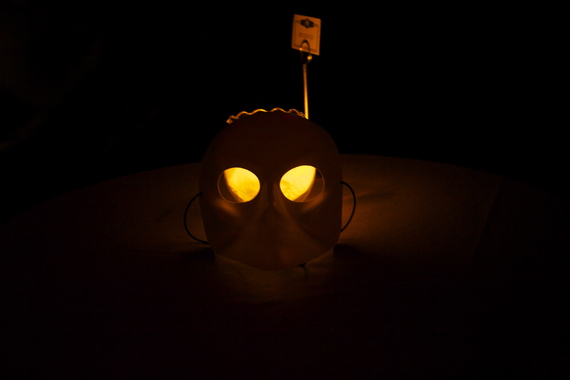 Begin in the McKitterick's lounge with steamy rock/funk covers. Get your first drink.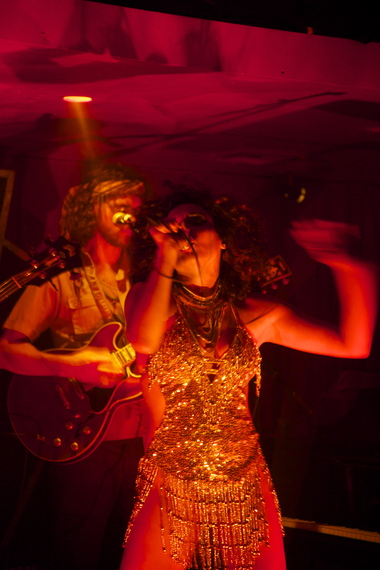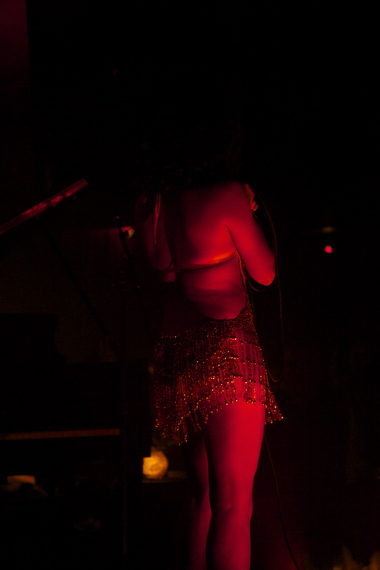 Next door Pharaohs lounge, Mummies mingle, while more live music plays and gogo/Harem girls dance lit by old-timey movie cameras.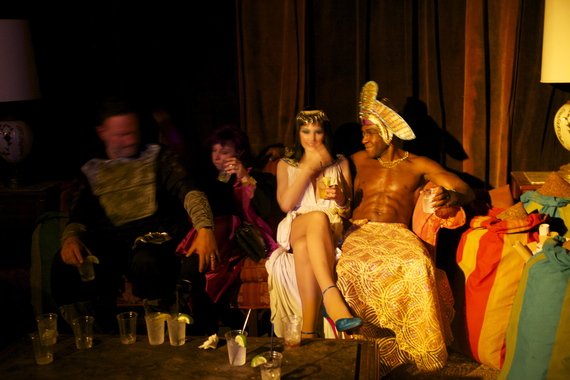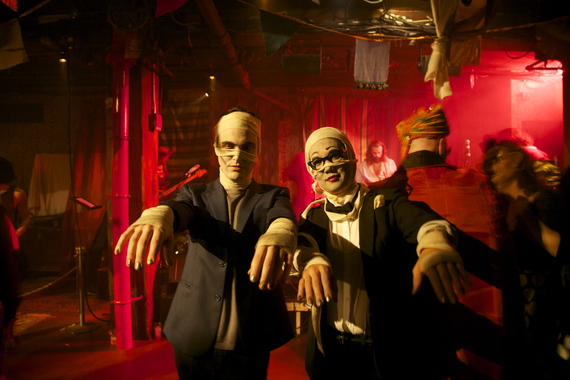 Take off your Sleep No More mask and to grab another drink. (At another open bar.)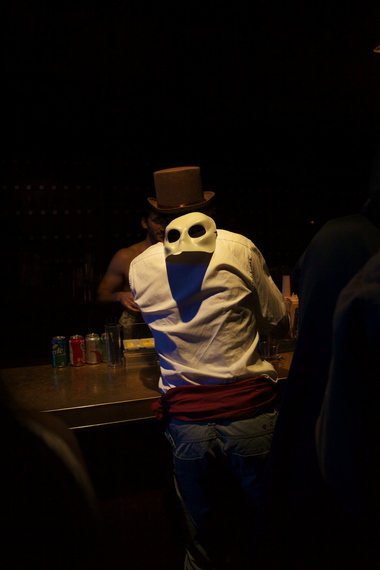 Head down the long staircase.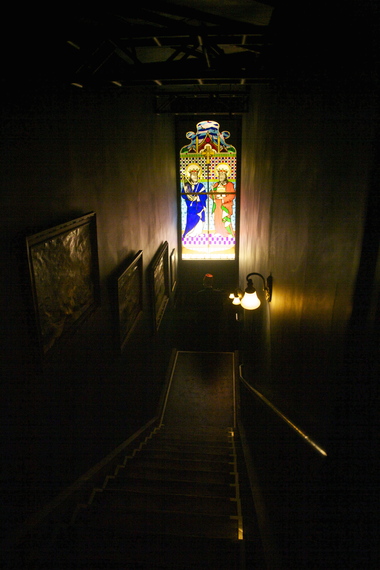 The McKittrick's two level open ballroom filled with soft white sand is worth the price of admission. It also boasts another open bar, as well as international DJ's who spin all night.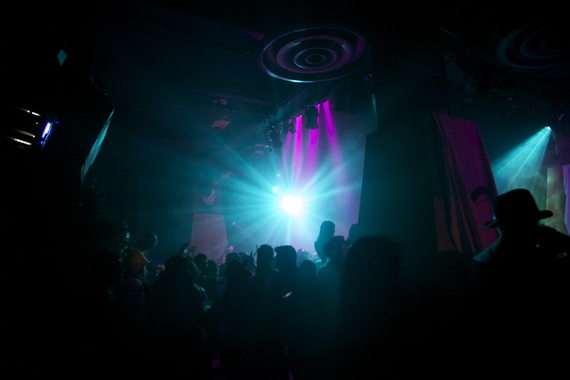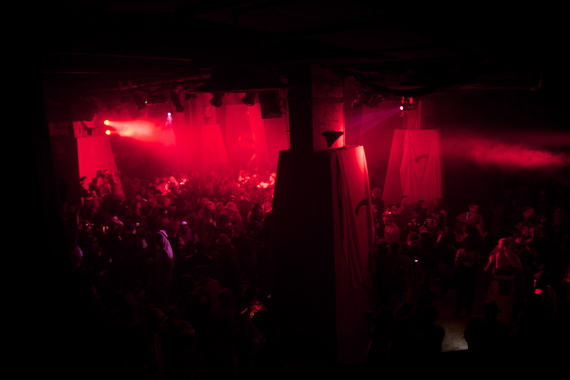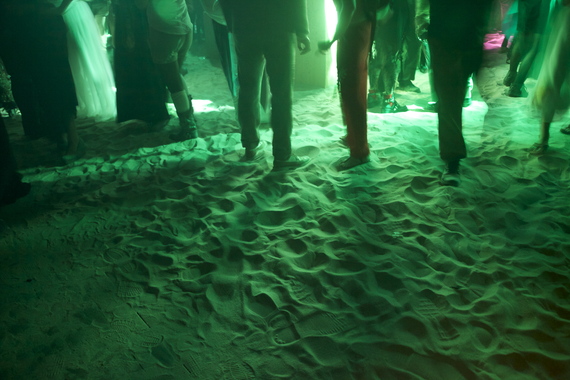 On your way home stumble into Maximillion's gauzy tent for a tintype photograph.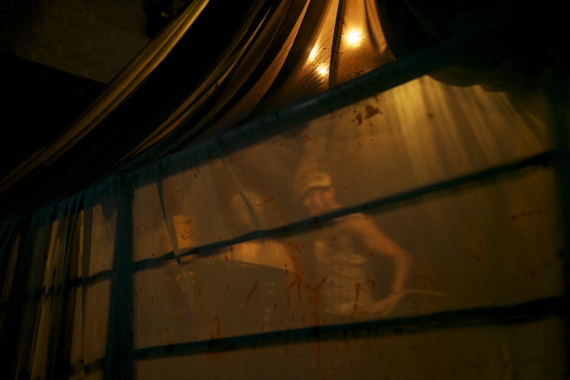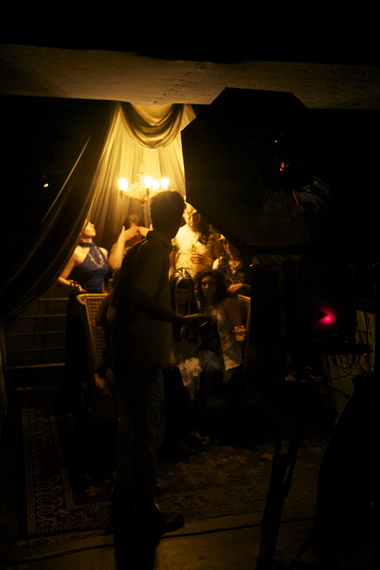 Or take some of your own. Happy Halloween.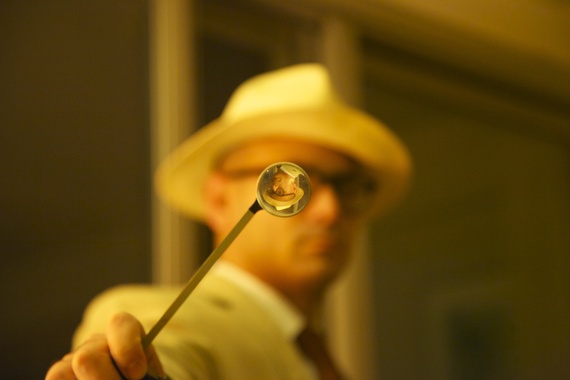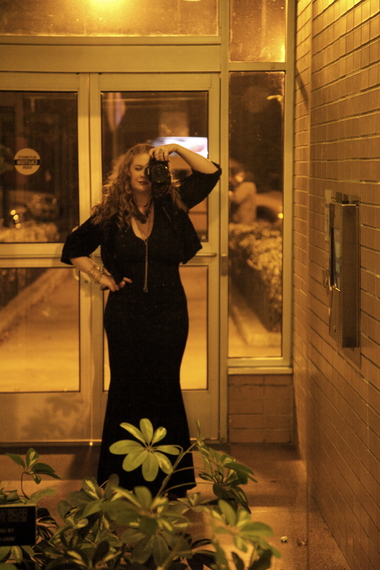 Photographs by Jody Christopherson, copyright 2013, all rights reserved.