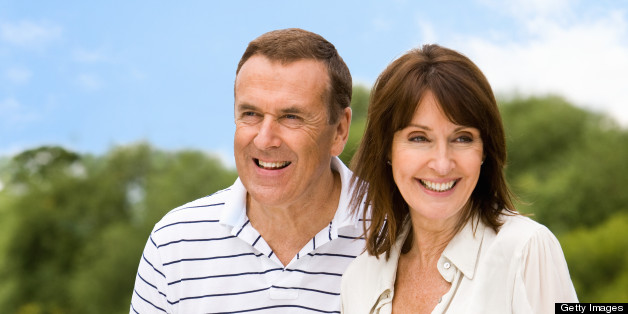 I love a good fantasy.
These days, I find myself fantasizing about what I might do in my retirement. What trips I'll take, volunteer work I'll do, time I can spend bugging my kids.
And so, at my friend Susan's retirement party, I was most anxious to hear what she planned to do in her leisure years. Susan, in her late 50s, had spent close to 30 years in a "good job" as a graphic designer with solid benefits. I figured she had some great vacations planned, then maybe some thoughts on volunteerism. Turns out, I was so wrong.
"I'm going to be an entrepreneur," she said, with a mischievous grin. "I'm starting small, but I've got a couple of investors lined up when the time is right to expand. I plan to combine my passion for art and entertaining into what I hope will be a great business idea. I've got my marketing plan all worked out."
Susan's plan to start a new venture caught me by surprise, but her excitement was infectious. It turns out, Susan isn't alone. Several studies have identified the fastest-growing group of entrepreneurs today as individuals in the 55 to 64-year-old age bracket. These boomers have put in their time at the office, raised children, cared for elderly parents and still feel young in their hearts and minds.Longevity models give them other 20-years or more to craft another business, find another job or even build another career.
And why not? Old age may not be for sissies, but most jobs require less physical effort than hiking around Europe or tolerating remote islands with scorching heat and substandard plumbing. Besides, engaged minds stay sharp longer, and engaged people tend to be happier.
Perhaps retirement should be skewed so that we take this time to live our best lives. To engage our minds, whether it's with work, travel or books. Perhaps those who are lucky to retire have a goal to challenge ourselves with one thing each day. We can't fall into a rut of a lack of motivation. We can't let our bodies age before our years age us. Yes, we might all have our own ideas of how we want to sail off into the sunset. But those visions can still embrace challenges we put on ourselves. They should embrace the projects we choose to take part in. They should embrace the people we want to surround ourselves with. This is our life and our choice.
Personally, my adventurous husband wants nothing more than to buy a boat and sail around the world. But his seasick prone wife imagines her feet firmly planted on the ground, surrounded by good friends, great books, and hopefully a gaggle of grandchildren.
But I know we are lucky. I know that many can't afford to retire after caring for kids or their aging parents who've depleted their savings. And so I'm faced reconsidering my future.
So I wonder, what is your retirement fantasy? Is it learning to play golf, retiring to a beautiful seaside resort, learning a language, climbing Mt. Kilimanjaro or just kicking back, waking up to a good cup of coffee and no commute?
Retirement, for many of us, isn't about bowing out. It's about doing what you want. If you are lucky, it's about living your best life.